England vs Australia: Hodgson 'not surprised' at Rashford's instant success following debut goal
England coach praised impact of Manchester United youngster and welcomed selection headache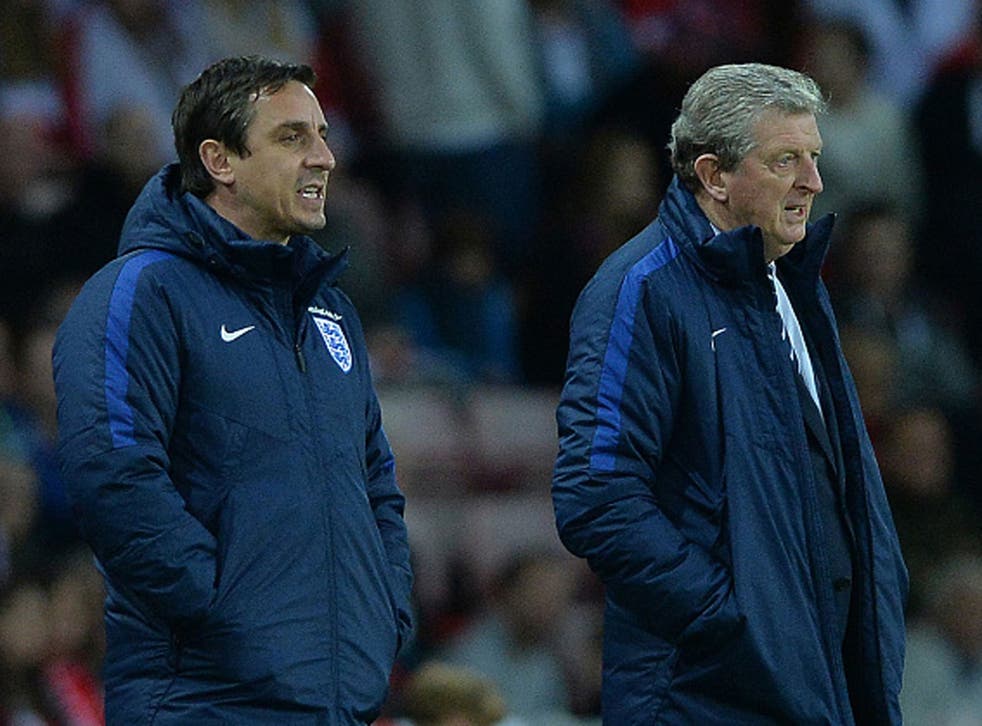 Roy Hodgson admitted Marcus Rashford edged himself closer to England's 23-man Euro 2016 squad after scoring less than three minutes into his debut in the 2-1 victory against Australia.
With Liverpool forward Daniel Sturridge ruled out of the fixture with a calf strain that now threatens his own place in the squad for the finals in France, Rashford took full advantage of his opportunity by becoming England's youngest-ever debut scorer.
And with Hodgson due to submit his squad for the finals on Tuesday, he confessed that Manchester United youngster Rashford is now making an irresistible case to be included – just 92 days after making his senior debut at Old Trafford.
"I'm delighted for Marcus Rashford and delighted that he's received such praise," Hodgson said.
"I'm also delighted that my decision to thrust him into the side was not proved to be ridiculous.
"I am pleased and he has done his chances of coming into the 23 no harm. He wouldn't have been in 26-man squad if I didn't think he had a chance.
"But he has shown that only seconds into the game. He tired, but it was good to see him for 15 minutes out wide and know that he can do a job for us out there if selected."
Having seen Rashford become a first-team regular at United with eight goals in 18 appearances for the FA Cup wInners, Hodgson insisted he had no doubts over the teenager's ability to handle the pressure of the occasion.
"I guess he will chop a few trees down tomorrow," Hodgson said.
"I thought he did well. I was asked if I was nervous about putting him in, could he handle it?
"But I wasn't nervous or surprised how he played."
Rashford's incredible progress was in contrast to Sturridge's setback – the latest of an injury-ravaged two years for the 26-year-old.
And Hodgson admits that the former Manchester City and Chelsea forward must now prove his fitness in order to have any chance of making the squad.
"Sturridge has a minor injury and we hope it will settle down tomorrow," Hodgson said.
"He'll be doing extra training on Sunday and he'll be throwing his hat into the ring.
"It looks like 25 players will be asking for a seat on the plane and that I'm going to have to disappoint two of them.
"It will be interesting to see how Daniel gets on over the weekend. I hope he trains on Monday and then it won't be a reason for me to leave him out of the 23.
"It isn't just a question of quality of player but it's also about the balance of the team.
"There's a lot of factors to consider and we've been doing that non-stop in the build-up and playing two different teams have given me a chance to test some things out."
Hodgson, meanwhile, played down concerns over the fitness of Chris Smalling after the defender was substituted late in the game with cramp.
Register for free to continue reading
Registration is a free and easy way to support our truly independent journalism
By registering, you will also enjoy limited access to Premium articles, exclusive newsletters, commenting, and virtual events with our leading journalists
Already have an account? sign in
Register for free to continue reading
Registration is a free and easy way to support our truly independent journalism
By registering, you will also enjoy limited access to Premium articles, exclusive newsletters, commenting, and virtual events with our leading journalists
Already have an account? sign in
Join our new commenting forum
Join thought-provoking conversations, follow other Independent readers and see their replies