England vs Scotland: Coy Gareth Southgate and prickly Gordon Strachan show the fickle faces of management
England's win should see Southgate handed the manager's job full-time, but the end appears near for his Scottish counterpart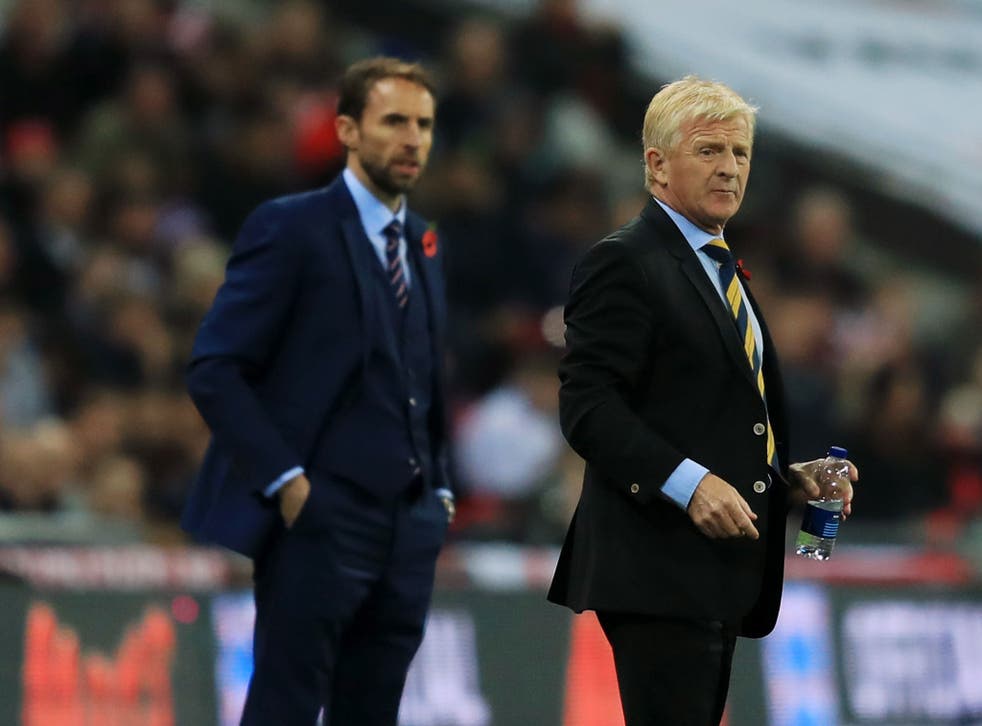 Gareth Southgate repeatedly declared on Friday night that he had "loved" the experience of managing England, though avoided stating that he wanted the job, despite a clinical 3-0 win over Scotland.
With the Football Association having no intention to make Southgate's appointment permanent before Tuesday night's Wembley friendly against Spain, Southgate said it was "not my decision." He was not too coy to assert what he felt had been achieved in his brief three-match tenure - stating that he felt that the team had been prepared "really well" since he was appointed as an emergency replacement after Sam Allardyce was sacked in September.
"I was given the task of picking the job up in a very difficult situation for everybody, and I feel we've prepared the team really well," Southgate said. "I've loved it. I've loved it. I've really enjoyed the role and the responsibility, the challenge of every part of it. I get that that's not quite as enjoyable if you don't get the results. There are nights where you have to get over the line and get the result, but it's been a brilliant experience."
The fickle nature of football management was revealed as Southgate's discussion followed a press conference in which Scotland manager Gordon Strachan, whose side have lost consecutive fixtures 3-0, was prickly when asked about his own future.
"At this moment in time, if you think I'm thinking about myself right at this moment, then you don't know me," Strachan said. "If you think I'm thinking about that at this time, you don't know me. You absolutely don't know me. If you think I'm sitting here, worrying about myself and how I'm feeling, you're wrong. Completely wrong.
"You think I'm thinking about myself when all these guys have gone through that, all their families have travelled down here, the supporters travelled down here and you actually think I'm thinking about myself? Yes, probably when I'm just about to die. I'll say: 'How did you get on Gordon?' 'Not a bad life'.
England vs Scotland player ratings

Show all 30
"Apart from that, no. At this moment in time, it's absolutely nothing to do with me. I have to think about everybody in that dressing room and how I send them back to their clubs not down. I've got to send them back feeling they gave it their best shot." Strachan's players were punished for spurning three great opportunities.
Southgate said his players had been less impetuous about shooting from distance than they had in his previous games at the helm. "We were pretty ruthless in front of goal," he said. "We created good chances today. At times we've taken too many shots from distance, or the wrong option at times in the last few games. Today we were a bit more patient working the ball into different areas."
But he was clearly unhappy about the possession England conceded in their own third. "We invited the press too readily at times," he said. "We have to find a balance. We can't be sloppy doing that, and recognise we need to find different solutions sometimes to get out of certain areas of the pitch. But to approach the game in that manner and have the confidence to employ it, that was encouraging."
Join our new commenting forum
Join thought-provoking conversations, follow other Independent readers and see their replies