England vs Uruguay World Cup 2014: Luis Suarez dedicates goals to those in England who 'laughed at his attitude'
Suarez has been a Liverpool player since 2011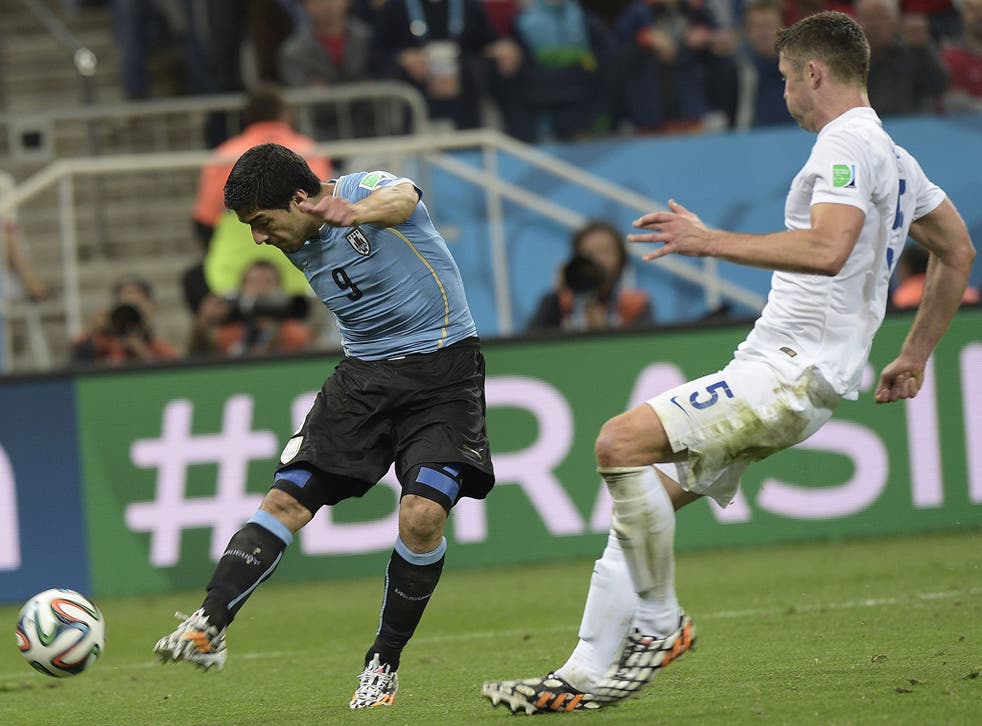 Luis Suarez said that his two goals in Uruguay's 2-1 win over England were a response to those who had "laughed at his attitude" in the country where he has played club football since 2011.
Suarez said: "It was one of the best games I've played. It's an amazing moment for me. Maybe a few days ago I thought this wouldn't be possible. Before the game too many people in England laughed about my attitude over the last few years. This is a very good time for me. I want to see what they think now."
Asked what he had said to his Liverpool team-mate Steven Gerrard at the end of the game, Suarez said: "I told him to keep going. He's the best player I've played with on the pitch. This is an unlucky moment for him. I don't like it when he hurts like this. I said: 'Keep going, forget this game, you're one of the best.'"
The Uruguay manager Oscar Tabarez said there was never any doubt that Suarez, who had previously not played in five weeks, would feature in the game .
Uruguay 2 England 1 player ratings

Show all 22
Tabarez said: "His team-mates really love him. In Uruguay the law says that if you've been in hospital, you need to leave the hospital in a wheelchair.
"We are very thankful and very happy because people from the medical team have supported him from the beginning. Dr Pan said he would play in the World Cup. But we have respected him and his recovery. We decided we'd wait and see how he felt. He has trained well and played in a way that was really positive for our team today. We said 'don't worry if things don't go well from the beginning at first', but I really trust him. And I know what he can do close to the goal. We're really happy. Luis and his family are really happy."
Register for free to continue reading
Registration is a free and easy way to support our truly independent journalism
By registering, you will also enjoy limited access to Premium articles, exclusive newsletters, commenting, and virtual events with our leading journalists
Already have an account? sign in
Register for free to continue reading
Registration is a free and easy way to support our truly independent journalism
By registering, you will also enjoy limited access to Premium articles, exclusive newsletters, commenting, and virtual events with our leading journalists
Already have an account? sign in
Join our new commenting forum
Join thought-provoking conversations, follow other Independent readers and see their replies