The Independent's journalism is supported by our readers. When you purchase through links on our site, we may earn commission.
England vs Wales: England should retain starting XI to deal with Welsh 'passion', says Terry Venables
The last man to lead England to the semi-final of a major tournament tells the Independent he is predicting an exciting match on Thursday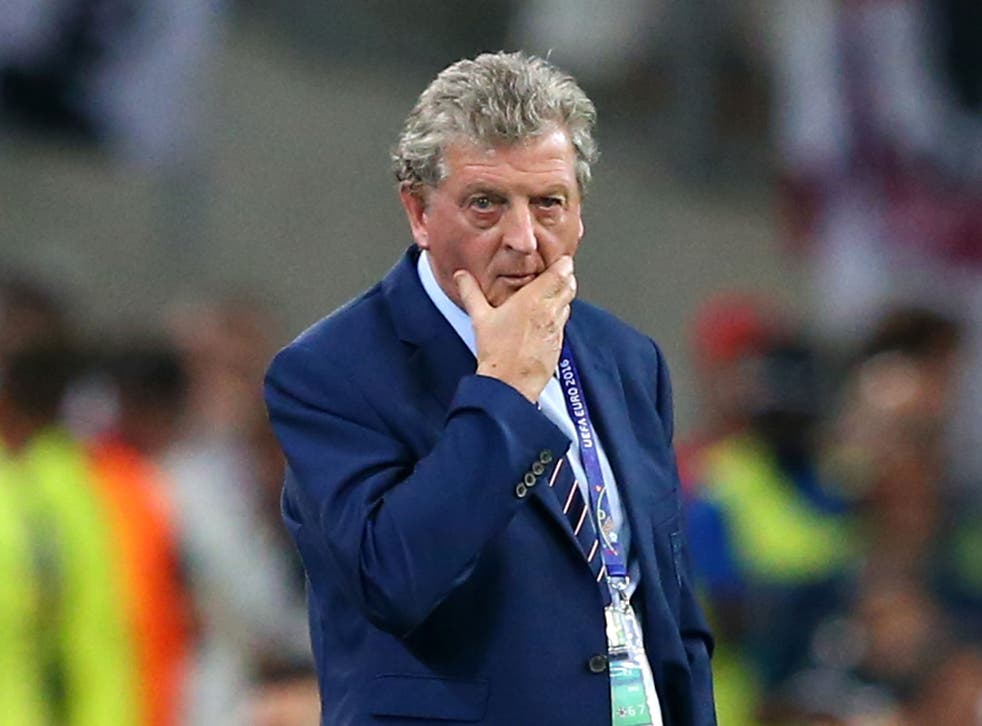 Roy Hodgson should stick by the eleven players who drew 1-1 with Russia when he names his side for the match against Wales, according to former England manager Terry Venables.
England's performance in their opening game was widely praised, however a failure to take their chances was punished when Vasili Berezutski's stoppage-time header cancelled out Eric Dier's free-kick. "I thought everything they were trying to do they achieved until the last 15 minutes," said Venables.
When asked by the Independent if he would change any personnel for Thursday's game in Lens, Venables replied: "No, I wouldn't."
The man who led England to the semi-finals of Euro 96 explained: " I think Wales is going to be playing with huge passion. They will want to get as much as they can out of it and stop England because England have got some really good footballers, they will try to stop them playing."
Venables, speaking on behalf of Paddy Power, saw the parallels between England's current campaign and their journey at Euro 96. 20 years ago the Three Lions suffered a frustrating draw against Switzerland in their opening game before defeating home-nation rivals Scotland 2-0. The former England manager is predicting a similarly charged occasion on Thursday – and possibly a similar outcome.
"I think it's going to be about passion, just like Scotland. When you see Wales playing the national anthem and they're singing it makes you feel fantastic - whether it's rugby or football or whatever - it gives them a big start. That is a roar that they need.
"But then again the Scottish roar was the same. We knew (in 1996) we had to stop that first 15-20 minutes and then we felt that we could win the game through playing football and getting to half time and deciding what we did from there. And of course the second half (in which Alan Shearer and Paul Gascoigne scored) I thought was wonderful from us."
Venables identifies Gareth Bale as the main threat to England chalking up their first win of the tournament and believes that the Real Madrid man may be inspired to perform by his rivalry with club team-mate Cristiano Ronaldo.
"There is no doubt that Bale is obviously inspiring everybody. Bale is brilliant. What he's done for English and Welsh football, especially being out there playing for Real Madrid, he's done a brilliant job and he takes some stopping. I think it's also quite good for him because I think there must be a bit of rivalry between Bale and Ronaldo which is great to get them to compete like that."
However Wales should be wary of putting all their trust in the former Tottenham player.
"One player doesn't make a team. You've got to remember that sometimes somebody might be off colour, or might be unwell, or might be injured. You can't then say 'we can't win today because we haven't got Bale' ."
Venables thinks Hodgson – "a good tactician" – will have a plan for Bale and Wales.
"It's up to us to make sure that we can go foot to foot with them. One player doesn't make a team. I think England will know exactly what's going to come at them so it's going to be exciting."
Paddy Power with the help of local lad Terry Venables has renamed Barking & Dagenham after the England team to trump the Welsh before the big game. Read more on the Paddy Power Blog.
Join our new commenting forum
Join thought-provoking conversations, follow other Independent readers and see their replies