Euro 2016: BBC commentator Alan Green to boycott Russia 2018 World Cup as fan violence highlights dangers
The Radio Five Live commentator decided to skip the World Cup as soon as Fifa awarded Russia the hosting rights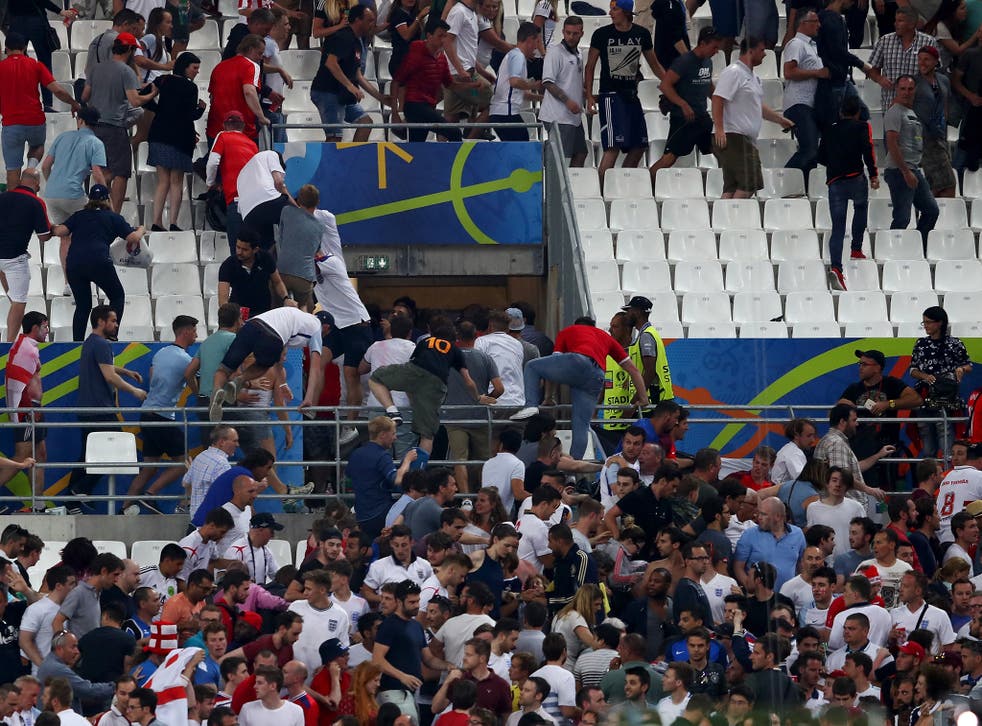 BBC commentator Alan Green will boycott the 2018 World Cup in Russia after deciding the trip is too much of a safety risk, with the fallout from the fan violence seen at Euro 2016 leading to England and Russia receiving a threat from Uefa of tournament disqualification if the shocking scenes happen again.
The 63-year-old Radio Five Live presenter confirmed that he made his intention to skip the tournament clear to the station's controller Jonathan Wall "a few months ago", with the violent clashes witnessed in Marseille justifying Green's decision.
Russian fans charged at England supporters inside the Stade Velodrome towards the end of the 1-1 on Saturday after breaking through the inadequate barrier separating the two sections. The alarming scenes came after three days of clashes in the old port area in Marseille, and on Saturday 19 English fans were admitted to hospital after they were attacked by an organised Russian gang that were equipped with gum shields and mixed martial arts gloves in order to attack both England supporters and French locals.
Northern Irishman Green has not missed a major tournament in more than 30 years, having covered 16 European Championships and World Cups during his career, but he has decided that the next tournament is simply too dangerous to attend as it takes place in Russia, a European hot-bed of fan violence and hooliganism.
"I sat down with the controller of Five Live a few months ago to discuss a new contract and I think he was taken aback when I said, 'Look, under no circumstances do I want to do the World Cup in Russia in two years' time. Absolutely no question of me going there'.
Russia and England fans clash at Euro 2016 – in pictures

Show all 15
"I've been there enough – the first trip to Moscow was fantastic – Red Square, Lenin's Tomb, St Basil's Cathedral, I did the lot in four days. But I already experienced a climate that I did not wish to venture into again. Unfortunately, I was back twice in six months. Now that's over 20 years ago, and I've had experiences since."
Wayne Rooney and Roy Hodgson ask England fans to stay out of trouble
While some fans may be considering travelling to Russia in two years' time, Green reveals that his mind was made up on the day that Fifa confirmed Russia as World Cup hosts five and a half years ago, given his experiences in covering the 2008 Champions League final between Manchester United and Chelsea at Moscow's Luzhniki Stadium.
"The whole atmosphere around that game was horrendous," Green explained. "And I thought, 'I do not wish to return here'.
"So, as soon as I knew that Fifa had chosen Russia, I think mistakenly, as the venue for the World Cup, I didn't want to have anything to do with it remotely."
Join our new commenting forum
Join thought-provoking conversations, follow other Independent readers and see their replies