Cristiano Ronaldo: Real Madrid star's sister compares Euro 2016 final injury to Christ's crucifixion
Portugal's star was forced off in the 25th minute following Dimitri Payet's thumping challenge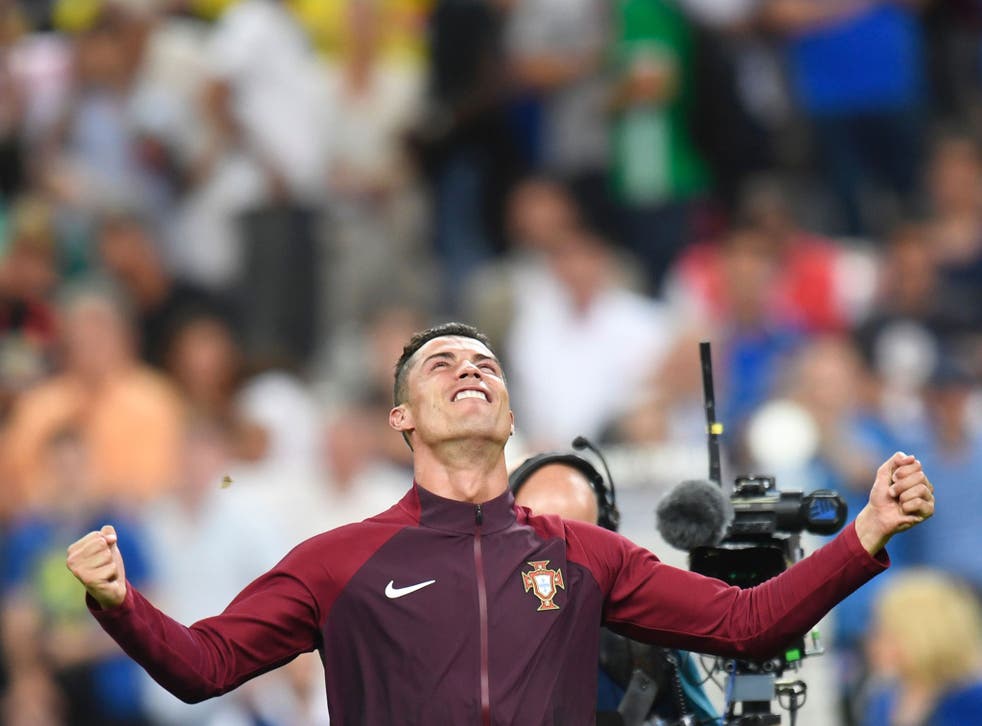 Cristiano Ronaldo's sister has likened her brother's injury in the Euro 2016 final to Christ's crucifixion. Talk about overreaction.
Portugal's star was forced off in the 25th minute following a thumping challenge made by Dimitri Payet.
Despite attempting to fight on following the tackle, Ronaldo was eventually substituted and could only watch from the sideline as his team went on to clinch victory courtesy of a late Eder goal.
Nevertheless, Ronaldo ultimately made sure it was him who lifted the Henri Delaunay Cup as Portugal were crowned champions of Europe.
Europe reacted to Ronaldo's evening in their millions, with some praising him as the greatest footballer to have lived while others dismissed him and his side as 'lucky', but his sister Katia Aveiro seems to have provided the most bizarre response to that fateful Sunday night.
Rather unbelievably, she likened his injury to the crucifixion of Jesus Christ.
Writing on Instagram, she said: "These tears I cried for my wounded brother were like daggers to the heart, and we all cried with him for the awful pain we had together.
"But God is great and just as our saviour Jesus Christ suffered on the cross for a better world for us, Cristiano cried in the pain of not being able to help his teammates and his beloved people.
Portugal celebrate Euro 2016 victory

Show all 9
"God is just and they deservedly lifted the trophy, and fulfilled the dream; we are champions."
Speaking himself in the wake of the game, Ronaldo said: "I asked God to give me another chance.
"Portuguese people deserve this, our players deserve this. I've always said I wanted to win a trophy with the national team and I did it."
However, the Real Madrid player could be out of the game for the next five months with sources reporting that the 31-year-old has injured his ACL.
Join our new commenting forum
Join thought-provoking conversations, follow other Independent readers and see their replies