Euro 2016: Drinking ban announced for Lens and Lille to avoid violent clashes between England and Russia fans
French authorities in the northern cities have announced a ban on public drinking until 6am Friday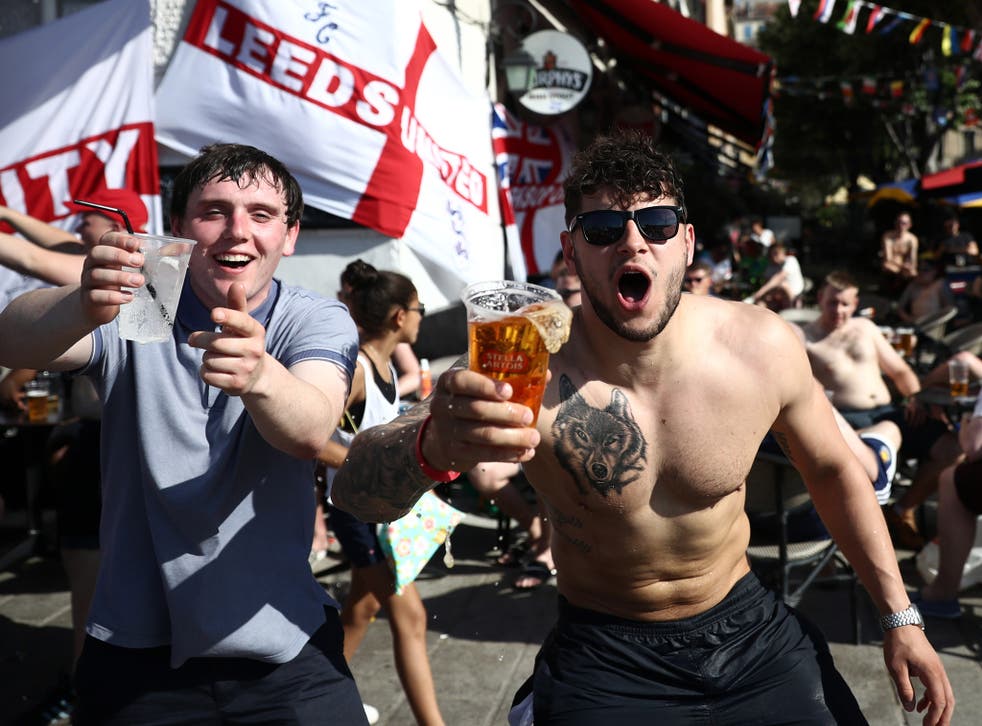 A public drinking ban will be enforced on the French cities of Lens and Lille until Friday morning in an effort to avoid similar scenes of violence that saw English, Russian and French fans clash in Marseille to overshadow the first week of Euro 2016.
A number of England fans drank excessively in Marseille and clashed with police on Thursday, Friday and Saturday, as well as with rival fans from Russia and French locals. When a large group of over 300 Russians attacked English supporters on Saturday in an orchestrated attack, many were too intoxicated to escape the younger, fitter gang members, with 35 people being admitted to hospital, most of them British.
In total, 20 people were arrested in Marseille, with six British citizens sentenced to time in jail ranging from one to three months. A 16-year-old British boy was also prosecuted for throwing a bottle at police and had his tickets for Euro 2016 matches confiscated.
Bars in Lens have been told they may one sell beer that is less than five per cent alcohol ahead of Thursday's England game. Supermarkets will be banned from selling any alcohol from 6am. Wednesday to 6am Friday, Petrol stations on the 20-mile route from Lens to Lille face the same alcohol ban. Alcohol will also not be available on trains for the 40-minute journey from Lille to Lens.
Register for free to continue reading
Registration is a free and easy way to support our truly independent journalism
By registering, you will also enjoy limited access to Premium articles, exclusive newsletters, commenting, and virtual events with our leading journalists
Already have an account? sign in
Register for free to continue reading
Registration is a free and easy way to support our truly independent journalism
By registering, you will also enjoy limited access to Premium articles, exclusive newsletters, commenting, and virtual events with our leading journalists
Already have an account? sign in
Join our new commenting forum
Join thought-provoking conversations, follow other Independent readers and see their replies