As it happened
ended
1465939994
Hungary beat Austria as Iceland hold Portugal on Group F opening day
All the action from Tuesday's two Group F openers at Euro 2016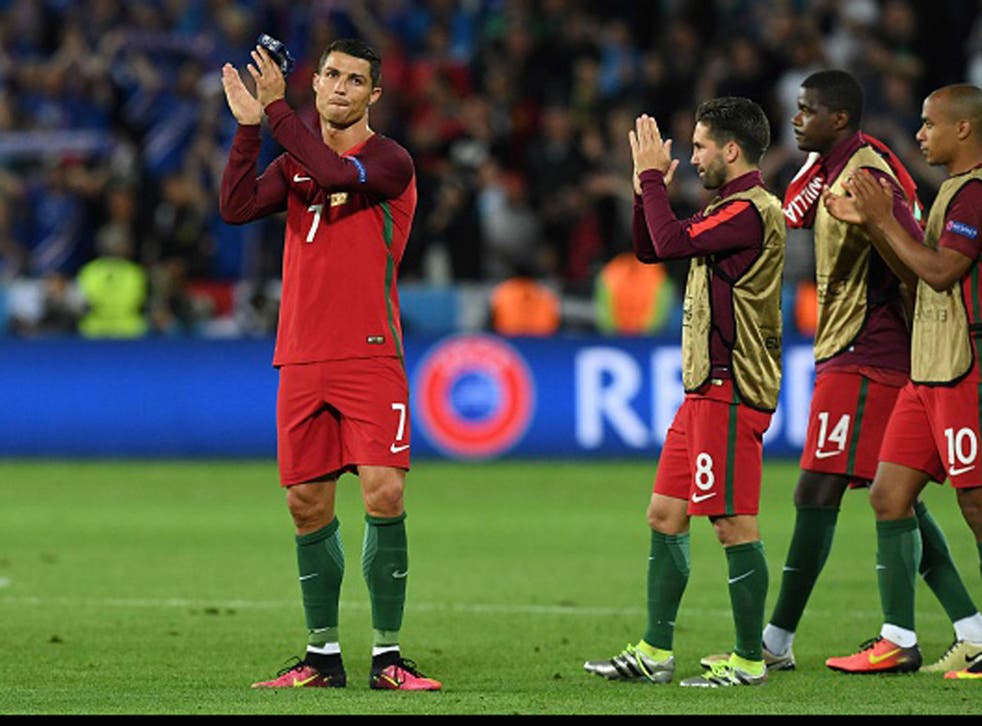 Welcome to the Independent's live coverage of Euro 2016 as we bring you all the latest news from today's match between Austria and Hungary.
Both of today's matches were in Group F 
FULL-TIME: Austria 0 Hungary 2
Unfancied Hungary chalk up opening win
FULL-TIME: Portugal 1 Iceland 1
Cristiano Ronaldo left frustrated 
Follow the latest news below...
Read more...
Euro 2016: France deports 29 Russia fans who were on bus to Lille with far-right fans' association chief
Euro 2016 violence: Russian hooligans film their attack on England fans with a head-mounted Go Pro camera
Euro 2016: Russia given suspended disqualification and will be thrown out if similar incidents happen in stadium
Euro 2016: 'The English were no angels, it was 50:50,' Russia striker Artem Dzyuba says of Marseille violence
Euro 2016: Five Russia fans thrown out of France but French police were given just 33 names of potential hooligans
Euro 2016: France is supposed to be in a State of Emergency - but you wouldn't know it
Euro 2016: Wales join England warning as Chris Coleman tells fans without tickets not to travel to Lens
1465921338
Austria 0 Hungary 0: Here come Austria on the break, but the ball forward fails to find Marc Jako and Hungary can clear easily.  
Charles Reynolds
14 June 2016 17:22
1465921487
Austria 0 Hungary 0: Chants of "ole" ring around the ground as Hungary string a long run of passes together. It comes to nothing though. Not much end product from either side at the moment.
Charles Reynolds
14 June 2016 17:24
1465921699
Austria 0 Hungary 0: The referee now having a word with Arnautovic. We can only hope it's about his terrible hairstyle. 
Charles Reynolds
14 June 2016 17:28
1465922014
Austria 0 Hungary 0: Suddenly this game has become a bit chaotic, tackles flying in everywhere. Not much actually happening near the goals though which is a bit of a shame. Free kick to Austria though. What can David Alaba do? 
Charles Reynolds
14 June 2016 17:33
1465922053
Austria 0 Hungary 0: Smash it straight at the wall apparently. One of the tricks he must have picked up at Bayern Munich.
Charles Reynolds
14 June 2016 17:34
Join our new commenting forum
Join thought-provoking conversations, follow other Independent readers and see their replies