Fifa election: David Gill among ExCo members pushing to delay election to replace suspended Sepp Blatter
Blatter and Uefa president Michel Platini were given 90-day suspensions earlier this week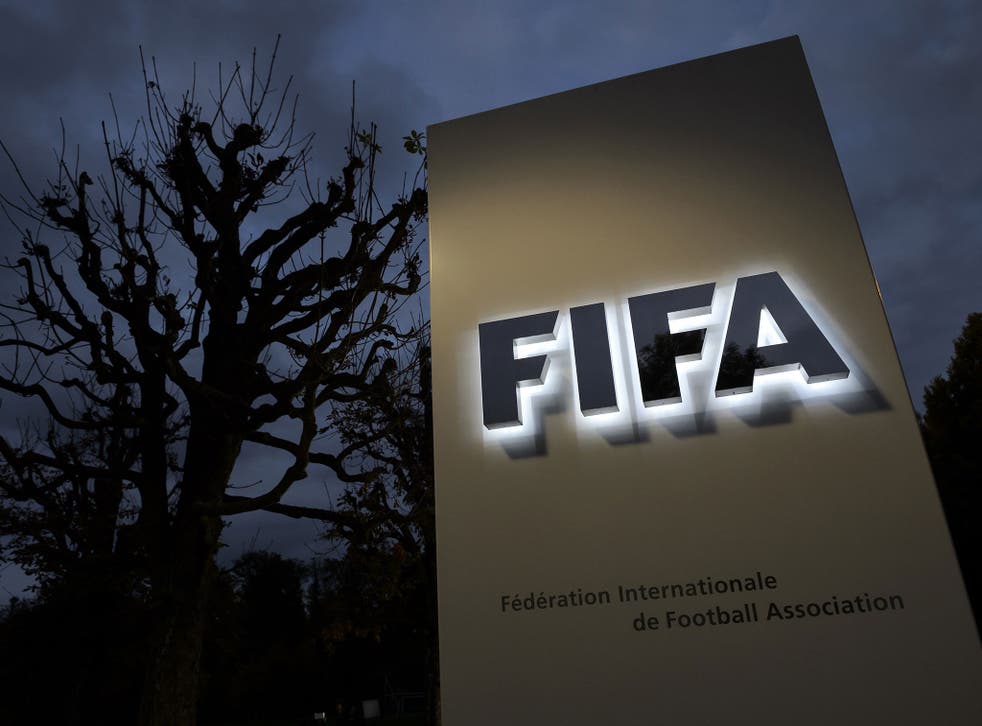 The election to appoint a successor to current suspended Fifa president Sepp Blatter could be delayed if an emergency meeting of the organisation's Executive Committee can be secured.
Earlier this week, both Blatter and Michel Platini were suspended from Fifa by its Ethics Committee for at least 90 days along with general secretary Jerome Valcke, who has already been placed on leave from his role.
An emergency ExCo meeting would see a postponement to the 26 February election top the agenda, and with leading European members including England's David Gill, Germany's Wolfgang Niersbach and Belgium's Michel D'Hooghe in favour of postponing the election, a meeting could be scheduled for as early as this month in Zurich.
Press Association reports that due to this week's events, the next presidential election could be delayed due to the implications that both the Fifa Ethics Committee's investigation and the legal one led by Swiss authorities could have on those who are bidding to replace 79-year-old Blatter.
Uefa president and Fifa vice-president Platini is one of four men who have put their name into the hat for the election, while another candidate in South Korea's Chung Mong-joon was this week banned from Fifa for six years and given a $103,206 (£67,400) fine.
D'Hooghe's preference to delay the next presidential election comes with significant pulling power given that the Belgian is the longest-serving member of Fifa's ExCo. He told Press Association: "I am one of the members asking for an emergency meeting of the Fifa ExCo. At the moment I have no information about an eventual postponing of the election but perhaps this point could be discussed there."
Gill, who elected against taking up a role as vice-president if Blatter were to remain in charge, has contacted Fifa's acting secretary general Markus Kattner in regards to an emergency meeting, while talks have also begun with acting Fifa president Issa Hayatou, who is also the head of African football.
Candidates for the Fifa presidential election must submit their bids by the deadline on 26 October. Along with Platini and Chung, Prince Ali Bin al-Hussein of Jordan and Musa Bility plan to run, while Asian football chief Sheikh Salman Bin Ebrahim al Khalifa from Bahrain and Kuwait's Sheikh Ahmad al Fahad al Sabah are believed to be pondering a campaign.
Blatter has already appealed the decision to suspend him and is defiant that he will be admonished of any wrongdoing, criminal or otherwise. Platini is also challenging his ban, and both will take their case to the Fifa appeals committee.
Meanwhile, Chung will take his six-year ban to the Court of Arbitration for Sport (CAS) and will also look to sue the Ethics Committee.
"I will mobilise all legal means available to expose the injustice of this decision by the ethics committee - this includes a formal request to the Court of Arbitration for Sport (CAS) next week," Chung said.
"I plan to sue Mr Blatter for the VISA-MasterCard fraud case and for getting paid by Fifa without the approval of the executive committee which amounts to embezzlement. The ethics committee will also be the subject of my legal actions for damaging my reputation."
Join our new commenting forum
Join thought-provoking conversations, follow other Independent readers and see their replies