Raheem Sterling: Furious Brendan Rodgers insists Sterling never said he didn't want to play for England
Exclusive: The 19-year-old midfielder was left on the bench against Estonia after he admitted to Roy Hodgson that he was tired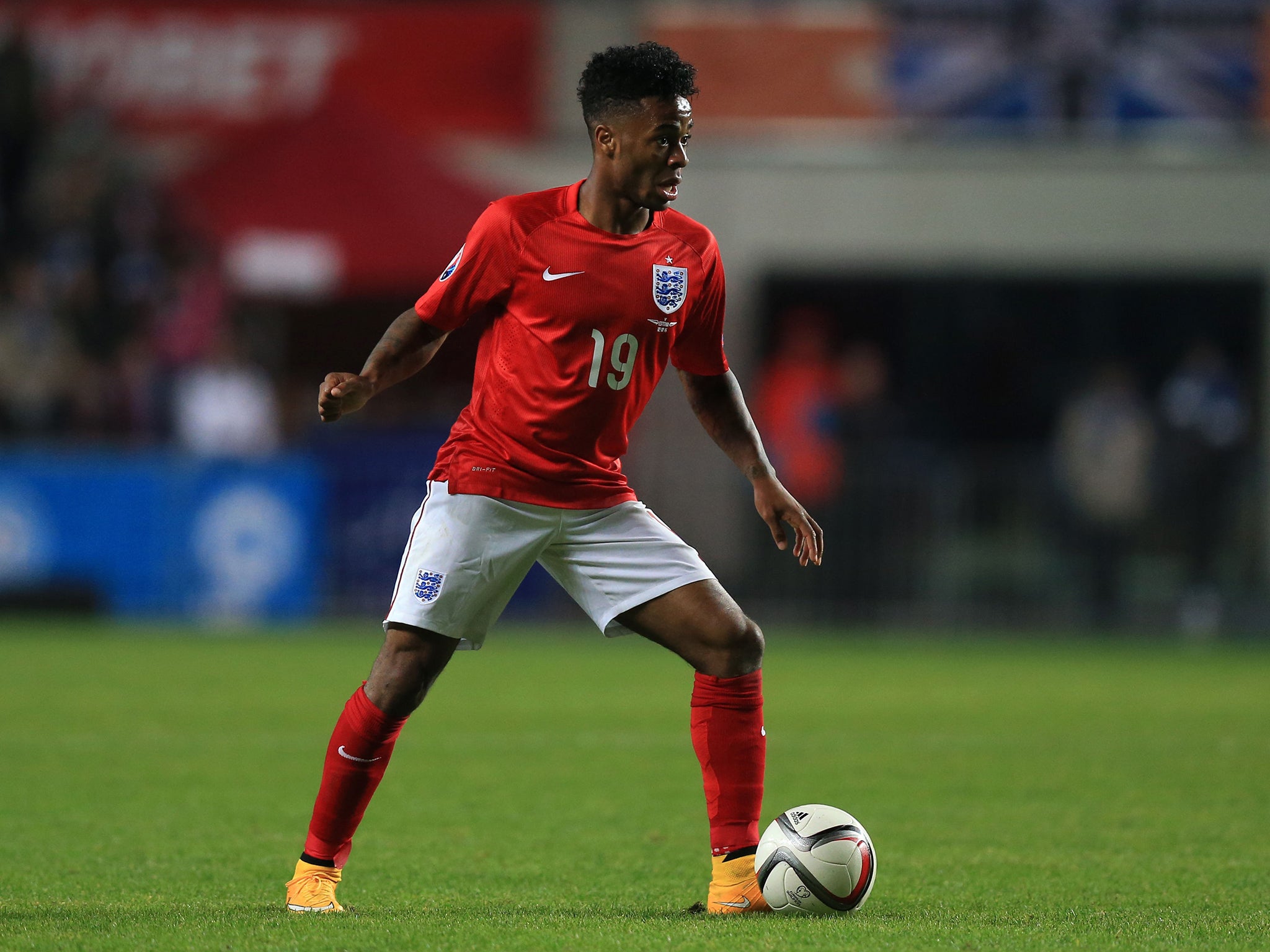 Brendan Rodgers, the Liverpool manager, has angrily attacked claims that the club put pressure on Roy Hodgson to leave Raheem Sterling out of the England starting line-up for their European Championship qualifying game in Estonia on Sunday.
In an exclusive interview with The Independent, Rodgers insisted that Sterling never said he did not want to play for England and that the decision to drop him was entirely Hodgson's.
Rodgers said: "I'm fed up reading about this club v country row, claims we intervened and put pressure on Roy Hodgson.
"I've read we sent dossiers to the FA [Football Association] on Raheem Sterling and Daniel Sturridge and I'm having showdown talks with Roy Hodgson on Sunday and all sorts of rubbish. The decision not to play him was a managerial decision. I haven't said a single word but have to say I have never seen such rubbish written over the last few days."
Rodgers revealed that since breaking into the Liverpool first team two years ago there have been a number of occasions when the teenager has expressed doubts about his readiness to play. One was the top-of-the-table game with Manchester City at Anfield in April, when Rodgers decided Sterling was fit to play and he was instrumental in a dramatic 3-2 win.
"Let me tell you, there have been at least five occasions in the past when Raheem has said he felt tired before games but he's never refused to play," Rodgers said.
"We have taken on board what he has said and taken a decision accordingly. I rested him against Aston Villa and we lost the game. But it was our decision to do so – and our decision alone.
"Last season he said he felt tired before the Manchester City game. We won 3-2 and he put in a man-of-the-match performance.
"The point I'm making is you have to take on board advice from your own people and make your own decision, right or wrong."
Sterling's apparent tiredness on Sunday was a major talking point after England's victory in Estonia, with Hodgson wondering about Liverpool's fitness regime and their two-day recovery programme.
"Raheem might say it is something that is becoming ingrained in him and that he felt the need to talk about being tired more than he would normally do," the England manager said.
Join our commenting forum
Join thought-provoking conversations, follow other Independent readers and see their replies