'Entertaining as important as winning' as Gareth Southgate leads England into new campaign
The Three Lions will be expected to impress and enthral as well as win matches with the current crop of attack-minded stars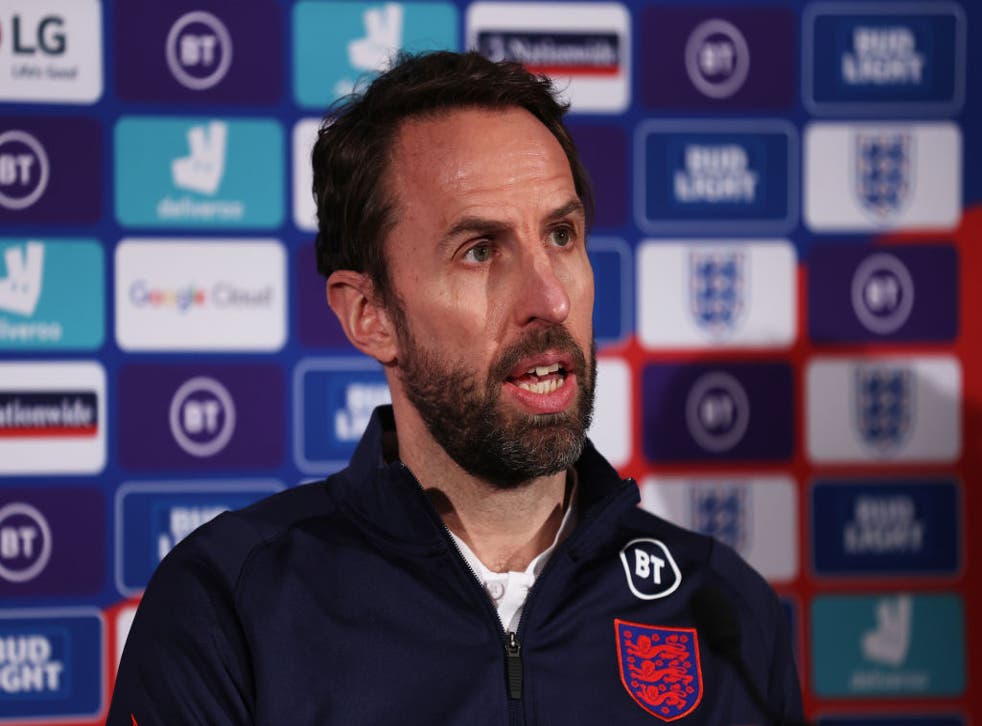 Gareth Southgate intends for England to entertain the nation, and says that is "as important as winning", on the eve of a new campaign.
The nature of the team's football has come under scrutiny at times during the 50-year-old's tenure, but it is something he is conscious of. Southgate feels there is an extra duty to "put on a show", due to both the quality of attackers available and the need to lift the country after a year of the Covid-19 crisis.
"I think there's always that responsibility as a national team," Southgate said. "We connect a different football audience really, especially the games that are on terrestrial TV. It's beyond the hardcore Premier League fans, it's fans from every club in the country and every nan, grandad, uncle. It's shared moments sitting together. That's like all of our first memories of England I think.
"We understand that, particularly when we've got exciting players. We do try to play good football! We are conscious of that. Over the long haul we've tried to come from those times when there were paper aeroplanes on the pitch. We've got some young and exciting players and while we've not always managed to get that right, our intentions have been to try and do that.
"Entertaining is as important as winning and we do feel a responsibility for that."
READ MORE:
Southgate spoke of how he wants games that leave a mark on the country.
"Whenever we travel on the road, you can see that – the flags from the different towns and cities that follow us. England is hugely important to people and that gets slightly washed over by the big machine that we're not competing with but that we're working alongside. We know what those big England nights mean. We know where we were for certain qualifiers.
"There are games – I've got a Luther Blissett hat-trick in my head from when I was a kid watching England play [a 9-0 win vs Luxembourg in 1982]. There are little moments in those games that we look back on from our youth and kids of today will do that.
"There will be something in the game tomorrow night that will stick with them – maybe it will be the first time that they've watched England or the first time they've seen a certain player play. They'll remember that was the day I saw whoever play for England for the first time.
"We should never lose sight of that romance. Of course the game has to evolve always and we have to make sure that we're at the forefront of the right sort of changes but the game is about the love of the game, it's about the fans, which unfortunately we don't have in the stadiums at the moment. And the national team is the biggest example of that."
Join our new commenting forum
Join thought-provoking conversations, follow other Independent readers and see their replies