Gary Lewin injury: 'Run it off Gary' - Rio Ferdinand tells England physio to 'man up'
Former England defender seemingly unsympathetic to Gary Lewin's freak injury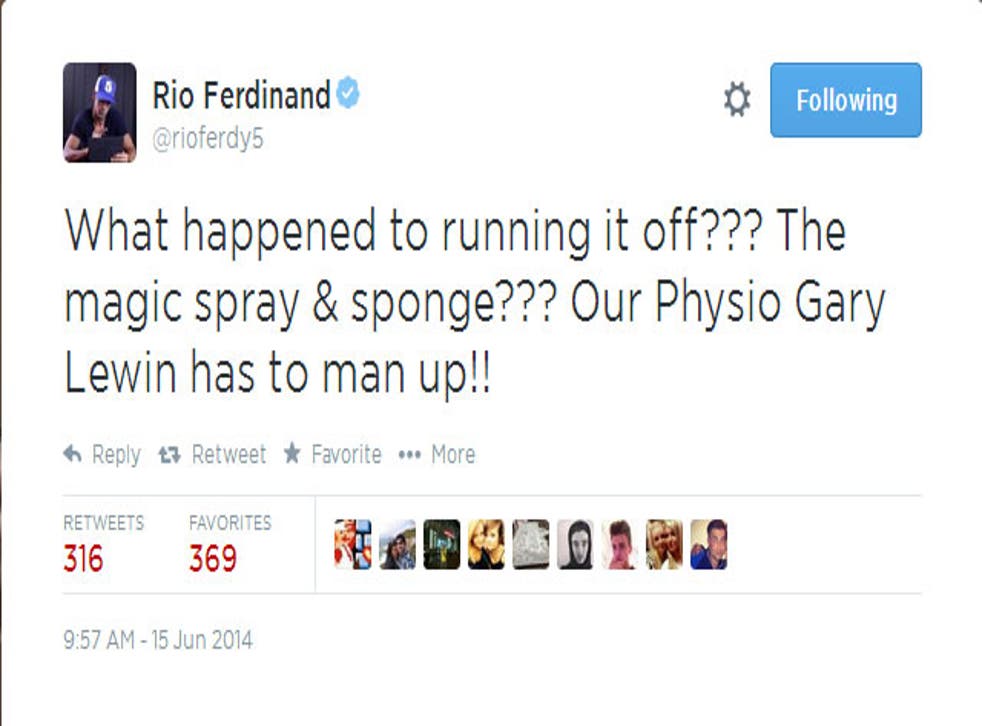 Former England defender Rio Ferdinand was forced to make a hasty apology after appearing to make fun of Gary Lewin.
The England physio suffered a dislocation and fracture of his ankle during Saturday's game with Italy, landing awkwardly on a water bottle as he celebrated a goal.
"England physio Gary Lewin was injured during celebrations for england's goal," the team's official Twitter feed tweeted. "He has dislocated his ankle. Get well soon Gary #3Lions"
However despite the severity of the injury, Ferdinand appeared unsympathetic, tweeting: "What happened to running it off??? The magic spray & sponge??? Our Physio Gary Lewin has to man up!!"
Less than an hour later though, Ferdinand thought better of his social media 'banter' and issued an apology - perhaps mindful that his comments were not befitting of his new role as a TV pundit.
Although to his credit at least he didn't immediately delete the offending tweet or claim to have been hacked like so many others have in the past.
Join our new commenting forum
Join thought-provoking conversations, follow other Independent readers and see their replies