Maltese judge bans England pitch invader for a year and mocks him for being an Arsenal fan
The 16-year-old ran onto the pitch in the 69th minute after a dare on social media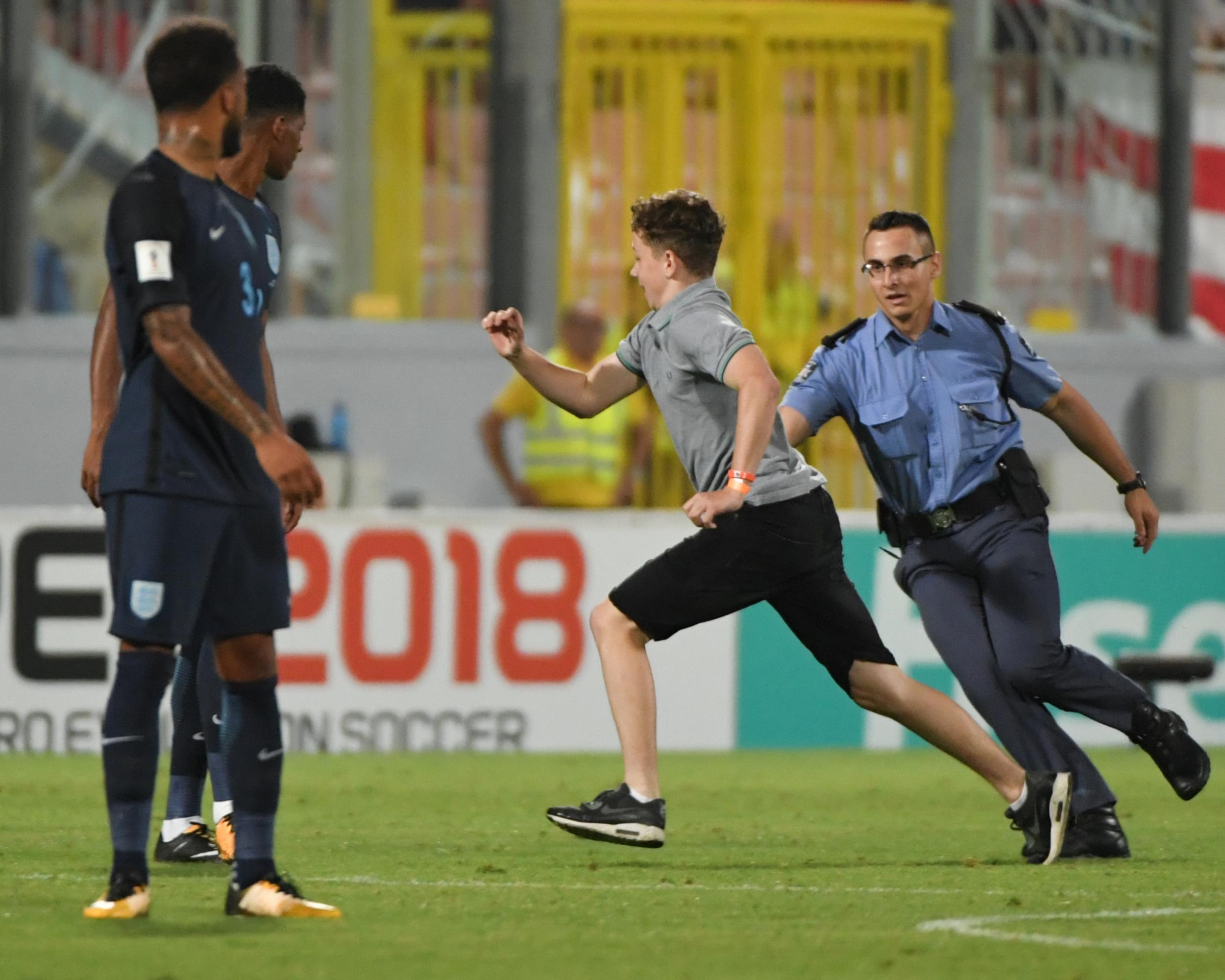 A teenager who invaded the pitch during England's World Cup qualifying win over Malta suffered the double indignity of being banned from the country's sporting institutions for a year and being mocked for his allegiance to Arsenal.
Jake Peachey, 16, made his way past stewards and onto the playing surface at the Ta' Qali National Stadium on Friday night after a dare on social media.
"400 retweets and I'll pitch invade the Malta V England game," he wrote on Twitter.
With the game spiralling into tedium, more than enough fans responded to his challenge.
He subsequently made his way onto the pitch in the 69th minute before being apprehended by security, handed a €200 fine and spending a night in police custody.
During a court appearance on Saturday, the youngster was told he was banned from attending sport in the country for 12 months and was likely to face a travel ban from authorities in the UK.
Judge Elliott Magro also poked fun at the fact he supported Arsenal, according to Malta Today.
"You always come close but never win anything!" the magistrate said.
Join our commenting forum
Join thought-provoking conversations, follow other Independent readers and see their replies