World Cup vote: Money-grabbing Fifa put revenue over prestige as 48-team World Cup can inflict irreparable damage
Fifa's 211 member countries are expected to vote in favour of the change on Tuesday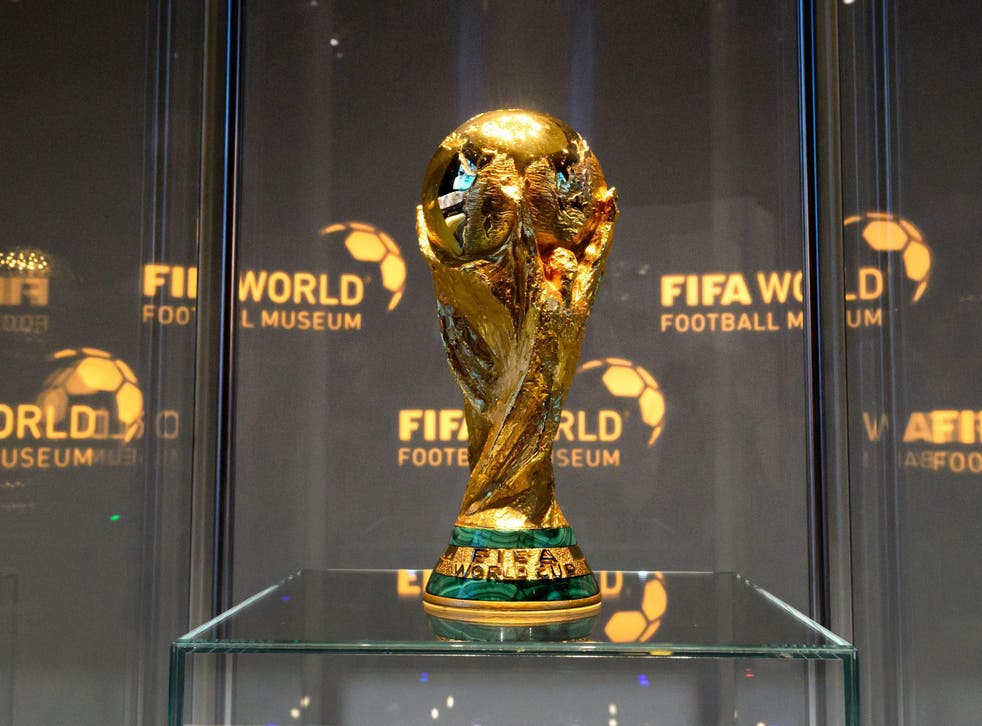 Welcome to the week when international football takes another plunge into the realms of such pitiful farce that you wonder how on earth the grey, middle-aged men could have possibly dreamt their latest plans up.
On Tuesday we can expect Fifa's 211 member countries to vote for a 48-team World Cup. That is to say, a tournament to which around a quarter of the world's playing nations will find themselves invited and where the concept of playing in Group P of the finals becomes a prospect. That tells you all you need to know about how Fifa president Gianni Infantino is proposing to take the game right to the very abyss of indifference and irrelevance.
As if the farce of staging the tournament in the searing heat of in 2022 – forcing a winter tournament instead – were not ridiculous enough, Infantino seems likely to get his wish for the 48-team gathering from 2026, with the competition's old eight four-team groups becoming 16 groups of three. Goodbye to the notion of World Cup qualification being a privilege; something for which nerves would be shredded.
Let there be no doubt that this is about Infantino seeking re-election to his post in 2019 and needing to convince the 211 to vote for him, as an agent of better times for the smaller countries. Let there be equally little doubt that it's all about the money – like it ever was in the dank swamp-like depths of this organisation. More nations means more broadcast revenue and more sponsors from the myriad who are present. Fifa estimates that total revenue for the tournament would rise almost 20 per cent to £6.2billion, and profits would rise £611m, to £4bn. And if China and India find themselves among the 48 who will take the tournament, then Infantino's lucky ticket will have come up.
The objections are numerous. The prestige attached to World Cup qualification will be watered down at a time when international football is already fighting a losing battle for relevance in the face of the club game. The mammoth tournament will seem endless. The number of potential host nations capable of staging a 48-team competition will reduce, as there will be a need for 48 world class training facilities.
And then there are the practical realities of the three-team group: the potential increase in dead-rubber final group games, the prospect of those fixtures being contrived to suit both teams if they have recorded a win and a draw, respectively, in their opening fixtures. One country would always have a significantly longer break before each group match.
In his desperate attempt to make this vessel float, Infantino is proposing penalty shoot-outs after drawn group games to ensure there is a "winner", and prevent collusion. Another miserable diminution of the tournament, appearance at which once was the peak of international football achievement.
In a world where everyone seems to feel some entitlement or other, the smaller countries want to be there, of course, and are indifferent to the sense that the finals should be precisely that – finals: a gathering of the very best. Though Germany's coach Joachim Low has argued publicly against even a 40-team tournament, the Football Association has seemingly given up the ghost.
Its vice-chairman David Gill – who is Britain's Fifa vice-president – has not even been mandated to oppose Infantino. Gill will not be at Tuesday's summit, because Fifa moved its winter council meeting from December to January, which has created a clash with his prior plans to travel to Australia. So there you have it: Infantino fiddles, the money men celebrate, international football diminishes before our eyes and nobody seems to care.
Register for free to continue reading
Registration is a free and easy way to support our truly independent journalism
By registering, you will also enjoy limited access to Premium articles, exclusive newsletters, commenting, and virtual events with our leading journalists
Already have an account? sign in
Register for free to continue reading
Registration is a free and easy way to support our truly independent journalism
By registering, you will also enjoy limited access to Premium articles, exclusive newsletters, commenting, and virtual events with our leading journalists
Already have an account? sign in
Join our new commenting forum
Join thought-provoking conversations, follow other Independent readers and see their replies