A World Cup for fans in a nation of fans - but is Morocco ready to host football's greatest show?
Special report: There is optimism in Morocco that they are better equipped now to host a World Cup than they ever have been before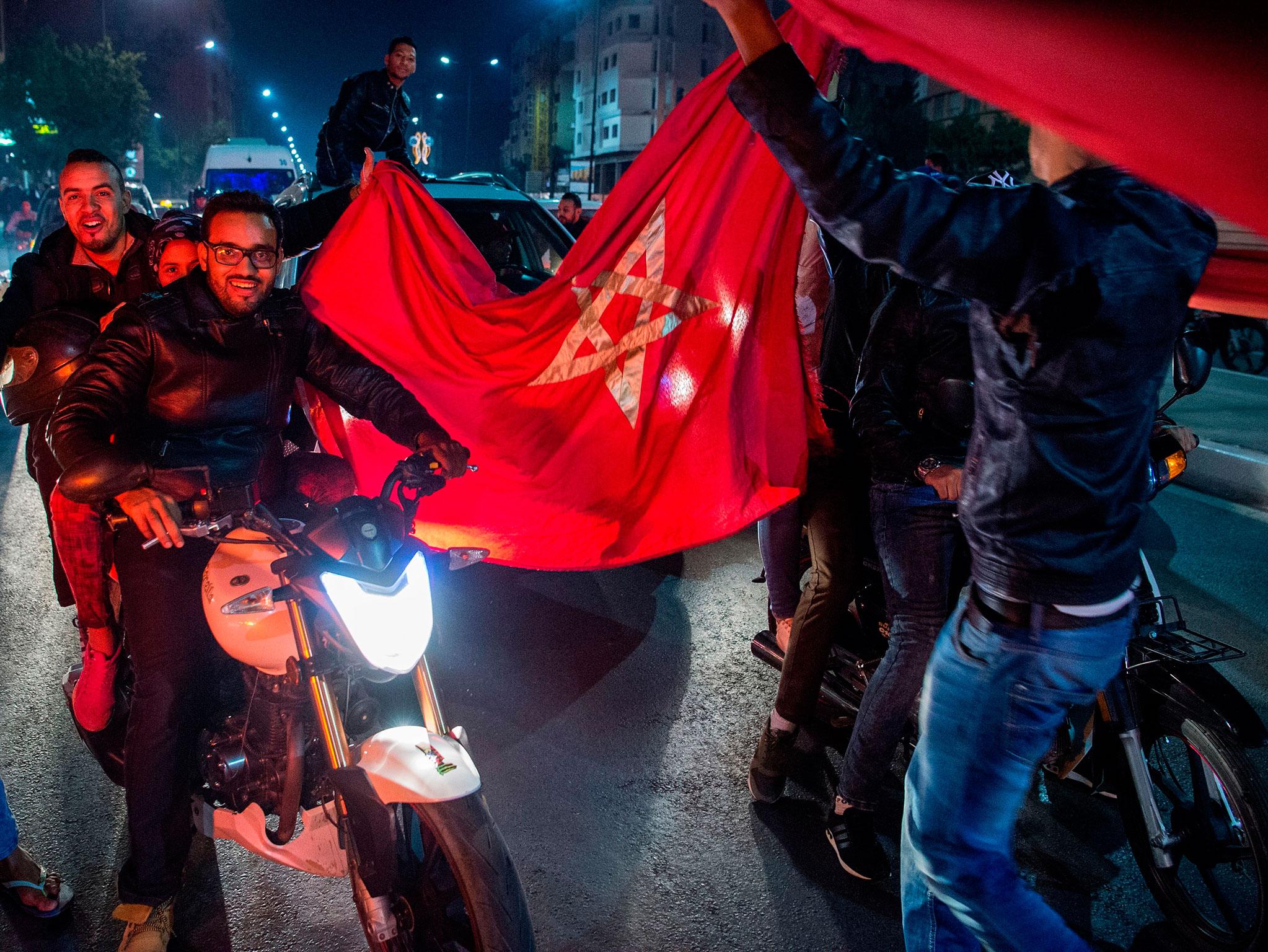 On the one hand, you have the hosts of the 2028 and 1996 Summer Olympics, the 2010 and 2002 Winter Olympics, the 1994 World Cup, the 2016 Copa America and a great parade of other tournaments and competitions stretching far back into mid-20th century sport. The USA, Canada and Mexico contain half a billion people, three of the world's biggest 20 economies and the stadiums and infrastructure to host a World Cup far more greedily expanded than the 48-team 80-game 2026 edition.
And on the other hand? Morocco. The coastal nation of 35 million, the gradually liberalising tourist haven, which has nothing like the resources or experience of each one of its three opponents. Never mind the three combined. The race to host the 2026 World Cup is not David against Goliath, but David against three Goliaths.
But given that in football politics, as in football, anything can happen, we have to ask: what sort of a World Cup is Morocco ready to put on?
Certainly there is optimism in Morocco that they are better equipped now to host a World Cup than they ever have been before. Back in 2004 they were running against South Africa to host the 2010 tournament but they were edged out at the FIFA ExCo. But Morocco was a different place then. "For 2010 we made our promises on paper," says one observer of the Moroccan game. "Now we have them in concrete."
The story of the last 14 years in Morocco has been one of stability, marked by further integration into the cultural life of Europe and the West. Under the king Mohammed VI a new constitution was adopted in 2011 and the country has largely avoided the unrest that has hit the rest of north Africa, although Human Rights Watch still has concerns about political prisoners in the kingdom. Naturally Morocco's development is part of how the bid sells to the world. "The Morocco of 2003 and the Morocco of 2018 are radically different, in a positive way," bid chief executive Hicham El Amrani told The Independent. "We have seen great development in infrastructure. And in 2011 Morocco enacted a new constitution that further strengthened the democratic process."
Back during that last application in 2003, Morocco welcomed 4m tourists. In 2017 there were almost 11m, a rise that would be unimaginable without its stability and safety record. Their bid will always be dogged by concerns about security, and UK security sources have concerns, not least about local police response capabilities. But the bid can still point to the Global Terrorism Index, which last year recorded Morocco as safer than Spain, Belgium and Brazil, and far safer than the US, UK or France. There has only been one serious attack – in Marrakech in 2011 – in the last 10 years. "Considering what is unfortunately happening around the world," El Amrani said, "it's an excellent track record."
This is why Morocco has been safe to host major international events in recent years: the Club World Cup in December 2013 and 2014, won by Bayern Munich and Real Madrid. And in November 2016, the UN Climate Change Conference, known as 'COP22', also came to Marrakech.
Then there was CHAN, Africa's secondary international tournament, which climaxed on Sunday night with Morocco beating Nigeria 4-0 in Casablanca. Of course CHAN is incomparable to a World Cup but it did allow Morocco to show off some of their new infrastructure, including the impressive new stadium in Agardir. Plenty more will have to be built for the World Cup, should they win, but there are pieces in place. "CHAN proves how good Morocco can be as a host and organiser," El Amrani said. "We are finalising the bid book, which will be submitted to FIFA in mid-March. We will be using some of the infrastructure being used for CHAN."
Of course the American-led bid can outstrip Morocco when it comes to available usable stadiums. The NFL alone has 31, and that does not even cover Canada or Mexico. Nor can Morocco compete in terms of training bases, given the wealth of professional and university sports teams across North America. Nothing in the Morocco bid book will come close. What Morocco does have – and this is not nothing – is shorter, cheaper journeys between games.
Morocco is not a big country and no flight between any two host cities will take more than 80 minutes. A new high-speed rail network is being tested and their bid hopes to offer fans a cheaper, simpler, more stream-lined tournament. Compared to the prospect of flying from one corner of North America to another, that must be attractive to fans trying to follow their team on a budget. It is, in the words of El Amrani, "a compact solution".
This is the trade-off the Morocco bid is effectively asking the voting members to make. They will not be able to match the American-led bid for facilities, even with their CHAN stadiums and the promise of more to be built over the next eight years. And it would not be a re-run of Qatar 2022, all glistening bowls purpose-built for the World Cup with little obvious use afterwards. Legacy is important to this bid, and they promise better workers protections, which are now built into the FIFA rules.
The biggest difference from Qatar – and what Morocco hopes will give them the edge in the voting – is the sense that this country is insatiably hungry for football. There is mass support for all levels of the game: the Moroccan league, the national team and the top European sides, most of all Paris Saint-Germain. A World Cup for fans in a nation of fans, is more or less their pitch. Whether the other FIFA member associations will see it like that in June is another matter.

Join our commenting forum
Join thought-provoking conversations, follow other Independent readers and see their replies