Netherlands vs Mexico World Cup 2014: Defeated coach Miguel Herrera furious after Arjen Robben 'dive' costs his team a place in the quarter-finals
Mexico coach left fuming at last-minute Robben penalty decision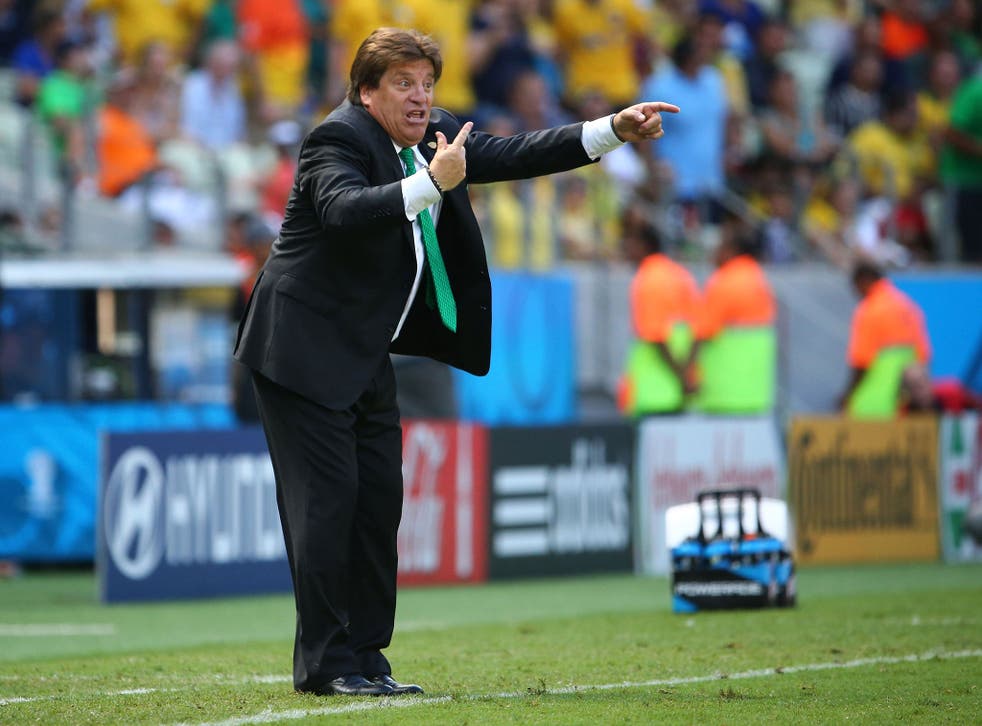 Mexico coach Miguel Herrera raged at Arjen Robben, the referee and Fifa after the Netherlands' last-gasp victory took the Dutch into the World Cup quarter-finals.
Robben later apologised for an earlier dive, but insisted he was fouled by Mexico skipper Rafael Marquez in the dying moments.
If Robben was asking for forgiveness, he would not find Herrera ready to accept his apologies. For the sixth successive tournament, Mexico left a World Cup at the first knockout stage and Herrera could not accept that it was justified.
"We have had disastrous refereeing all through this tournament," he said, accusing the referee, Proenca, of being part of a conspiracy.
Netherlands 2 Mexico 1 player ratings

Show all 23
"We had two perfectly good goals disallowed against Cameroon and two penalties not given against Croatia and now this.
"Robben dived three times. By rights, he should have been at least booked and possibly sent off.
"We are going home and I hope the referee will be going home with us. He should not referee another game in this tournament.
"The players showed they have the belief to fight through to the end," he said. "Let me tell you that the Dutch media thought we would never survive the first round and so how we are suddenly favourites to qualify for the semis is something I have difficulty imagining. But with the team spirit that brought us this victory I think we will be very difficult to beat."
Video: Netherlands vs Mexico match report
"What I find incredible is that this referee comes from the same confederation as Holland. Why could we not have had someone from Africa or Asia rather than someone from Europe?
"The referee has invented a penalty and, because of that, we are leaving the World Cup because of circumstances beyond our control. Mexico dominated the Netherlands; we tied them by the hands and we found them a very vulnerable side who can be attacked quite easily."
Join our new commenting forum
Join thought-provoking conversations, follow other Independent readers and see their replies