FA set to use 'Rooney Rule' when appointing future England managers
One Black, Asian and Minority Ethnic applicant with the relevant qualifications and experiences will now be interviewed by FA figures for coaching positions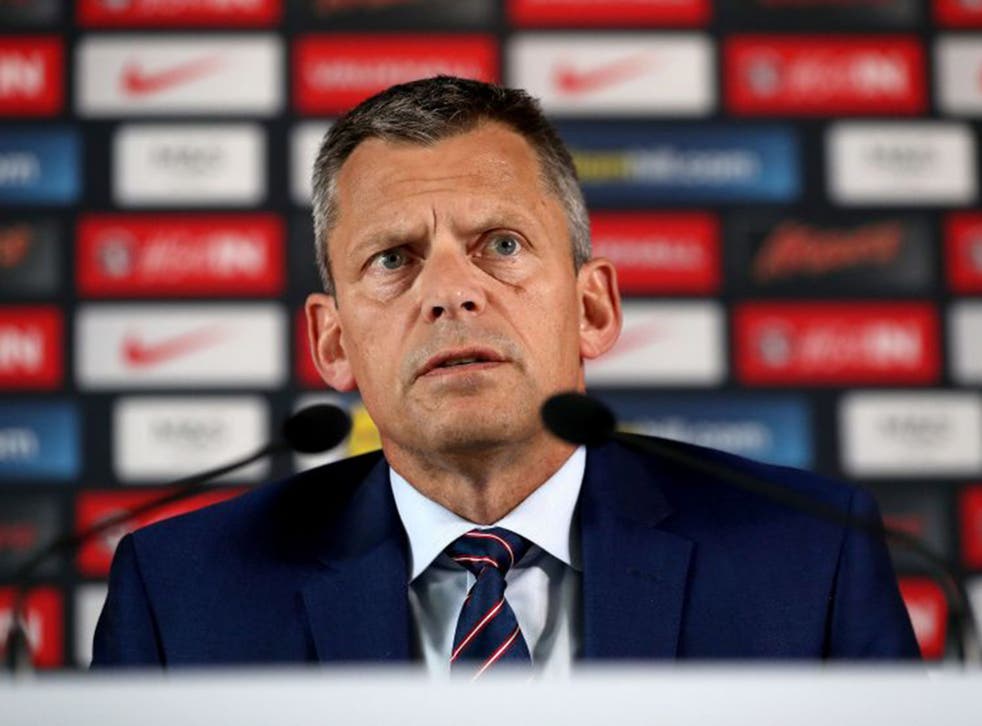 The Football Association has confirmed that it will enforce the 'Rooney Rule' when appointing future coaching roles within the England set-up.
This means at least one Black, Asian and Minority Ethnic applicant with the relevant qualifications and experience will be interviewed by FA figures for coaching positions.
Chief executive Martin Glenn said the rule will "absolutely" be implemented when selecting Gareth Southgate's successor as England manager.
"The principles of a voluntary 'Rooney Rule' will be formally adopted by the England team set up," the FA confirmed on Tuesday. "This will ensure at least one BAME candidate will be interviewed for every role as long as such a candidate has applied and meets the recruitment criteria."
Glenn added: "What it will say is the opportunity to have a career beyond playing is something that the FA is serious about promoting.
"The FA wants to become a more inclusive organisation where the workforce more represents the people who play football today."
English Football League clubs introduced their own version of the 'Rooney Rule' on 1 January but the same measure has been applied to roles in their academies since June.
The initiative will be applied to back-room staff as well as head coaches, Glenn confirmed.
"I think the Rooney Rule on its own isn't enough," Glenn said. "All the other programmes about building the pipeline of talented young BAME coaches is also important at the same time.
"We are also quite a big employer as well if you think about the number of 28 England teams now, if you include men's, women's and disability.
"I think in talking to people at the Premier League and the FA, I don't see any resistance to it and to be fair the EFL has a Rooney Rule in place."
There are currently five BAME managers working in England's top four divisions. Jimmy Floyd Hasselbaink at Northampton, Carlisle's Keith Curle, Nuno Espirito Santo at Wolves and Chesterfield boss Jack Lester. Brighton manager Chris Hughton is the only non-white head coach in the Premier League.
The introduction of the Rooney Rule was one of many initiatives put forward by the FA on Tuesday as it outlined its vision for English football, and the organisation itself, in the coming years.
The FA intends to invest a total of £180m in the English football from 2018/19 onwards. This marks a 38 per cent increase on the £123m the FA has poured into football this season and is a result of the restructuring work Glenn has led over the last two and a half years as well as the broadcast and commercial deals the FA has made under his watch.
"The initiatives and investments announced today will make a significant impact to the way football is run in this country," Glenn said.
"They illustrate both how committed the FA is to becoming a more inclusive and diverse organisation, and how much it contributes to English football.
"The FA will now invest over £180m a year back into the game, more than we have ever done before, which will have a positive and meaningful impact at every level of football in England."
Alongside the Rooney Rule, the FA also notably outlined a new programme to improve whistle-blowing procedures and diversity across the English game following the Eniola Aluko controversy.
Glenn admitted that the FA had "lessons to learn" from last summer and, as such, was introducing a new initiative to ensure player grievances were more professionally and efficiently handled.
"Events of the past year had already made us well aware that were were lacking in a grievance and whistle-blowing policy for our national teams," the FA said.
"A new policy has been produced in partnership with UK Sport and will be available to all players and for other sports to share."
Glenn added: "She [Eni] was asked and this is a sport wide issue. We consulted with UK Sport and they were delighted to work with us. How can elite players in a programme make a complaint and not jeopardise their place.
"UK Sport specifically asked to talk to Eni and she made some very useful suggestions which have largely been incorporated."
The FA also pledged to increase investment in the grassroots games, with £9m being made available for grassroots facilities and an extra £6m for participation.
Particular focus has been placed on providing youth clubs and primary schools with mini-pitches and ensuring every one of England's 64,000 youth teams can offer a Level One coach.
In addition to this, the FA will double the prize fund for the FA Cup from next season, with more money for clubs at every stage of the tournament, and pay off the debt on rebuilding Wembley by 2024, several years early, saving £2-3m a year in interest payments.
Join our new commenting forum
Join thought-provoking conversations, follow other Independent readers and see their replies