Nigerian Under-17 football team sees half of squad fail age test
The Golden Eaglets are the most successful Under-17 squad ever, having won five world championships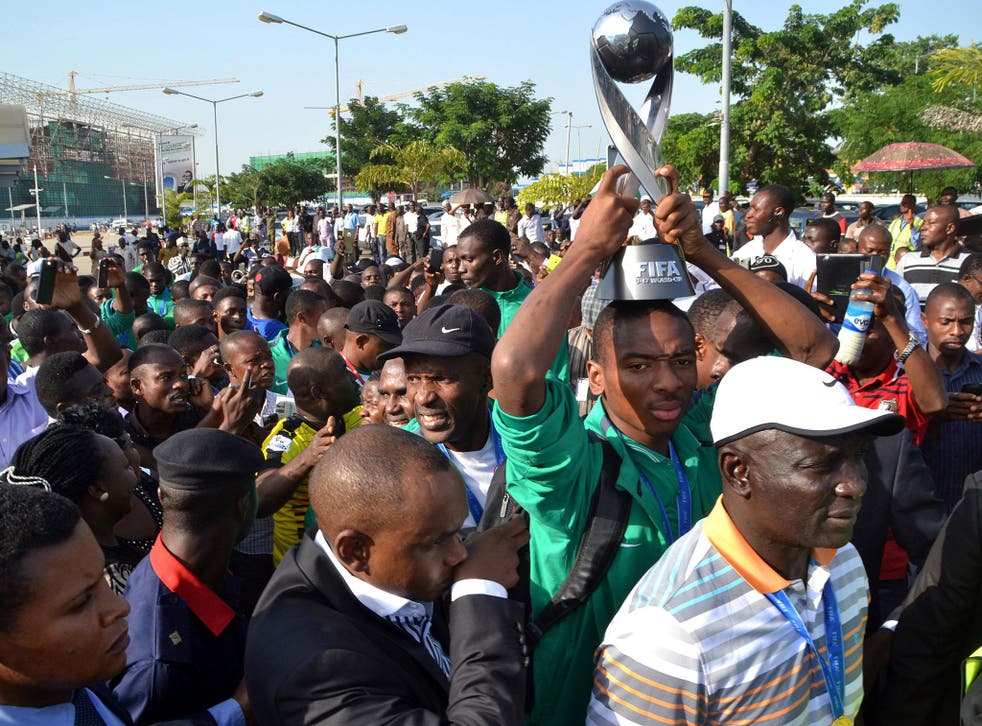 All but two football players in Nigeria's Under-17 first team have been dismissed, after testing revealed they were actually older than 17.
A total of 26 players from the 60-strong squad were sent home from their training camp in Abuja after failing compulsory MRI scans used to test age.
The removals came as the team, nicknamed the Golden Eaglets, prepared for African Cup of Nations qualifying games.
"It is a disaster," one official told African Football. "Virtually the [all of the] first team the coaches have been working on have been disqualified. It's a serious problem."
Others described it as a "mass failure".
The news was met with dismay by some Nigerians. On Facebook, Kunle Ajai said: "This is supposed to be a developmental thing which we are supposed to benefit from in the future, but we are always impatient to achieve.
"I will suggest that Fifa strips us of all the medals we have won in the past, this is a national disgrace. The coaches and all those who are involved should be sacked."
The Nigerian side are the most successful team to have entered the competition, having won five competitions since 1985. As recently as 2015, the Golden Eaglets won the Fifa Under-17 World Cup.
World news in pictures

Show all 50
However, the Nigerian football establishment has not always embraced the use of MRI scans for testing age. In 2009, when the tests were proposed for the Under-17 World Cup, Sani Lulu, then head of the Nigeria Football Federation, rejected the idea.
Mr Lulu told a Lagos radio station: "I've always maintained that I'll not use the MRI to disqualify my players because it's not in the rules and regulations of this tournament."
He said the player's parents should verify their ages.
Join our new commenting forum
Join thought-provoking conversations, follow other Independent readers and see their replies