World Cup 2022 qualification: Northern Ireland to face Italy, Switzerland, Bulgaria and Lithuania in Group C
Alex Pattle
Monday 07 December 2020 18:29 Comments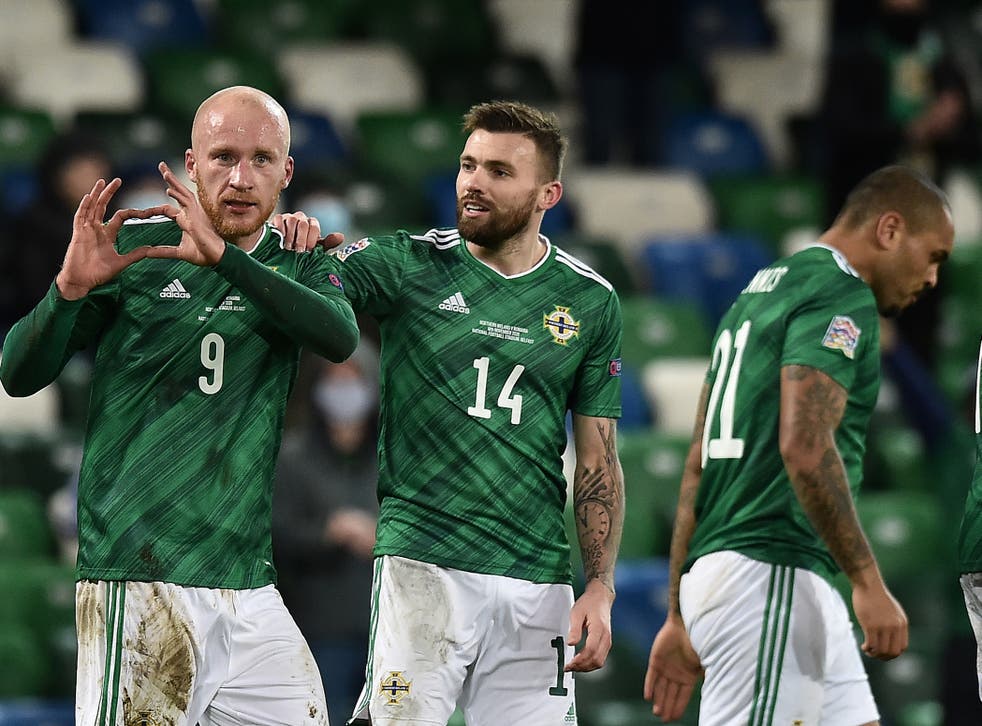 Northern Ireland will face Italy, Switzerland, Bulgaria and Lithuania in their qualifying group for the 2022 World Cup.
Northern Ireland were drawn in Group C as their opponents in the qualifying campaign for the tournament in Qatar were revealed.
A rapidly improving Italy represent the toughest challenge for Northern Ireland.
Historically the Northern Irish have struggled in fixtures against Italy as well, having one won, drawn two and lost six.
Switzerland also mark competent opposition, though Northern Ireland have a better record against them, with two wins, two draws and two losses.
Northern Ireland will see their games against Bulgaria and Lithuania as more winnable, in any case.
Group C
Italy
Switzerland
Northern Ireland
Bulgaria
Lithuania
Groups in full
A Portugal, Serbia, Republic of Ireland, Luxembourg, Azerbaijan
B Spain, Sweden, Greece, Georgia,
C Italy, Switzerland, Northern Ireland, Bulgaria, Lithuania
D France, Ukraine, Finland, Bosnia and Herzegovina, Kazakhstan
E Belgium, Wales, Czech Republic, Belarus, Estonia,
F Denmark, Austria, Scotland, Israel, Faroe Islands
G Netherlands, Turkey, Norway, Montenegro, Latvia, Gibraltar
H Croatia, Slovakia, Russia, Slovenia, Cyprus, Malta
I England, Poland, Hungary, Albania, Andorra, San Marino
J Germany, Romania, Iceland, Macedonia, Armenia, Liechtenstein
Key dates
Matchday 1: 24–25 March 2021
Matchday 2: 27–28 March 2021
Matchday 3: 30–31 March 2021
Matchday 4: 1–2 September 2021
Matchday 5: 4–5 September 2021
Matchday 6: 7–8 September 2021
Matchday 7: 8–9 October 2021
Matchday 8: 11–12 October 2021
Matchday 9: 11–13 November 2021
Matchday 10: 14–16 November 2021
Play-offs: 24, 25, 28, 29 March 2022
World Cup: 21 November–18 December
Register for free to continue reading
Registration is a free and easy way to support our truly independent journalism
By registering, you will also enjoy limited access to Premium articles, exclusive newsletters, commenting, and virtual events with our leading journalists
Already have an account? sign in
Join our new commenting forum
Join thought-provoking conversations, follow other Independent readers and see their replies