Redknapp makes early running as Capello's possible replacement
Gordon Tynan
Tuesday 29 June 2010 00:00 Comments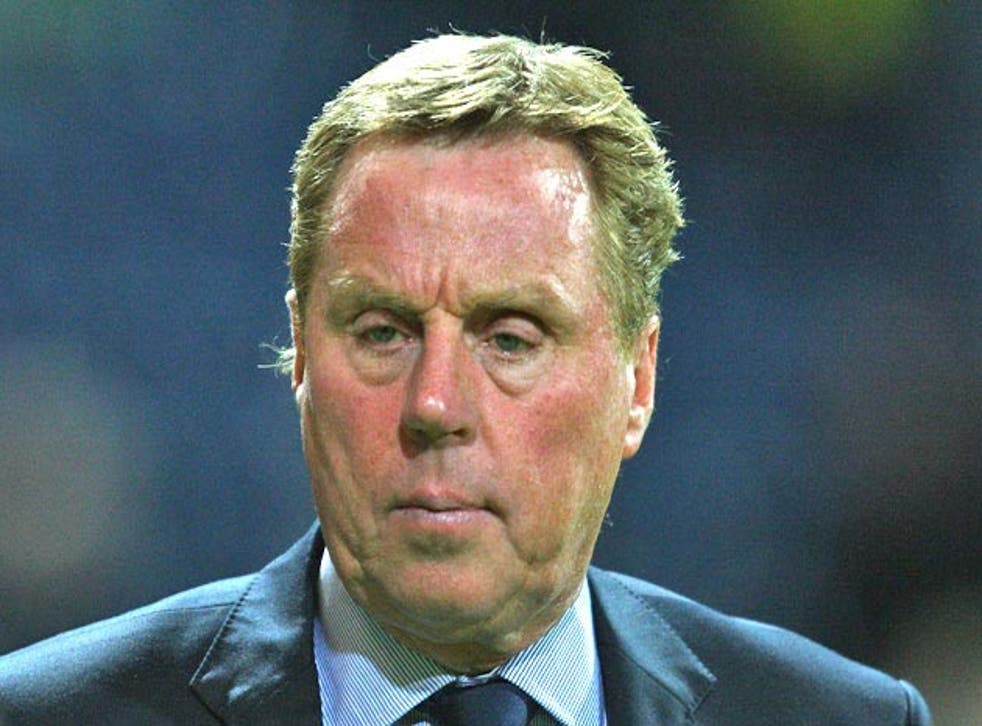 The Tottenham Hotspur manager Harry Redknapp yesterday admitted he would jump at the chance of managing England should Fabio Capello be sacked from the role following his side's awful World Cup campaign.
The tournament came to an end on Sunday in South Africa for England with a 4-1 thrashing at the hands of Germany, a result which has placed huge pressure on Capello and the Football Association, which announced yesterday it will take two weeks to decide Capello's fate.
Should the Italian be sacked, or quit in the meantime, Redknapp would be a contender to replace him and the 63-year-old would relish the chance. "I'm English, who wouldn't want to manage England?" he said. "There's not an Englishman – whether it's me, Roy Hodgson or Sam Allardyce – who would turn the job down because it's our country and we want to manage our country. No one is ever going to turn that job down."
Following the appointments of Capello, and Swede Sven-Goran Eriksson before him (Englishman Steve McClaren had the job between the two), Redknapp feels it is time to appoint an Englishman. "Could you imagine an Englishman managing the Italian national team? It doesn't happen," he said. "The Germans are the same, they have a German manager. We've ended up with two foreign managers. This guy [Capello] has a fantastic record at club level. But look, we've had a go with it now. When he finally moves on, in four years or whatever, surely there has to be a young guy or somebody in this country, surely we have to find a manager from England, an English manager.
"I'm not talking about a Scottish manager or an Irish manager, I'm talking about an English manager because this is where we're from, this is our country. We should be able to produce someone who can manage the England football team and let's be honest, they can't do any worse than what they've [Eriksson and Capello] done."
The Fulham manager Roy Hodgson is the 6-5 favourite to replace Capello, ahead of Redknapp at 3-1.
Redknapp was critical of England's performances at the World Cup, adding: "The players haven't performed. The whole package hasn't worked in this World Cup. I was England all the way and really thought it was our big chance, the best chance we've had of winning the World Cup since 1966. It's been a massive disappointment. We were average against the USA. We were disgusting against Algeria when you look at it."
Register for free to continue reading
Registration is a free and easy way to support our truly independent journalism
By registering, you will also enjoy limited access to Premium articles, exclusive newsletters, commenting, and virtual events with our leading journalists
Already have an account? sign in
Join our new commenting forum
Join thought-provoking conversations, follow other Independent readers and see their replies