Revealed: How FA spurned chance to get Pep Guardiola as England manager
Former FA chairman David Bernstein did not follow up a call from an intermediary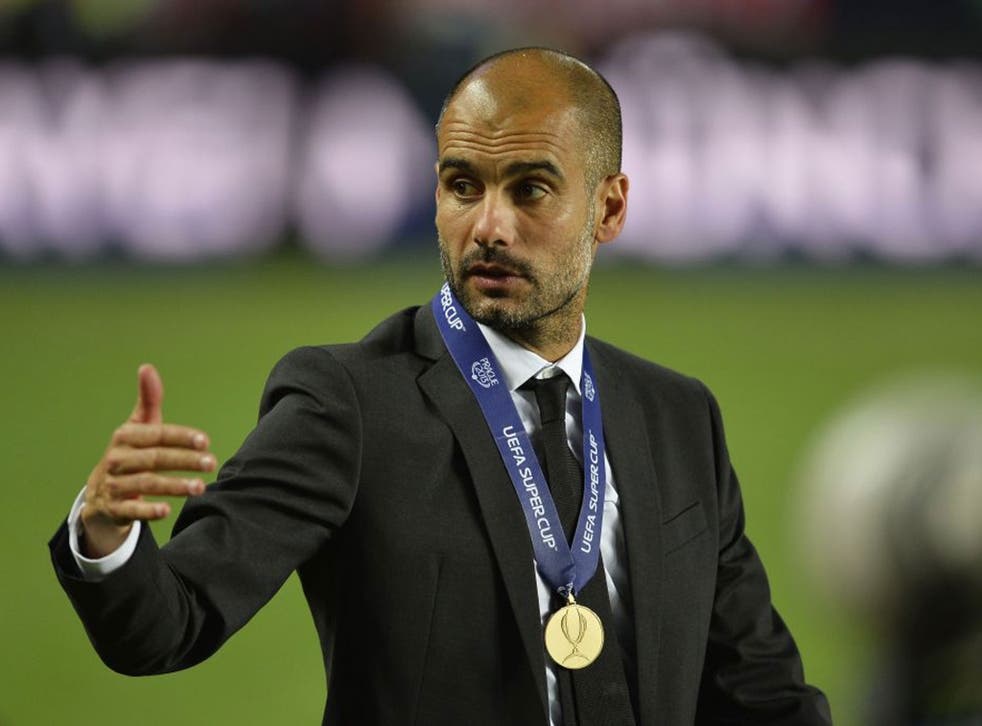 Pep Guardiola sought an interview for the England manager's job last year but the Football Association did not take up the opportunity. Instead they gave the job to Roy Hodgson because they were determined to appoint an Englishman.
The Independent on Sunday understands that an intermediary contacted David Bernstein, then the FA chairman, on Guardiola's behalf during their search for Fabio Capello's successor, signalling the Spaniard's desire to speak to them about the position. Bernstein was told that Guardiola was willing to take the English side into last summer's European Championship. The intermediary indicated Guardiola felt he could improve England. The coach, then 41, had decided to leave Barcelona, at the time citing fatigue.
Bernstein's surprising decision not to pursue the enquiry reveals just how set on an Englishman he and his organisation were. Guardiola was the most sought-after manager in Europe last summer, with Chelsea leading the pursuit of the double Champions' League winner before he finally joined Bayern Munich.
An FA source confirmed that the decision to go with Hodgson was the result of a decision that an Englishman was the best man for the job at a time of growing concern – amplified by Bernstein's successor, Greg Dyke, this week – about the failure to develop talent for the national team. The source said that the FA had received many approaches from supposed intermediaries during the search for Capello's successor and that the organisation had not spoken directly either to Guardiola or his brother and agent, Pere Guardiola.
The suggestion that Guardiola might want to coach England surfaced in Spain in April last year, when rumours were rife that he might not extend his contract at Barcelona. Guardiola may have felt that such a job would be less unremitting after four years at Barcelona. He may also have been attracted by the cachet of succeeding where Capello and Sven Goran Eriksson had failed.
The appointment of Guardiola would have been a sensational coup for Bernstein, although there was intense pressure on him and the four-man Club England board to go for an Englishman.
The FA told The Independent on Sunday: "This was a confidential process. We made it clear from the outset the preference was for an English manager and we appointed the best man for the job based on the outline set out by David Bernstein at the time." Guardiola's representatives declined to discuss the issue.
Join our new commenting forum
Join thought-provoking conversations, follow other Independent readers and see their replies