Revealed: the Sepp Blatter cartoons that Fifa tried – and failed – to ban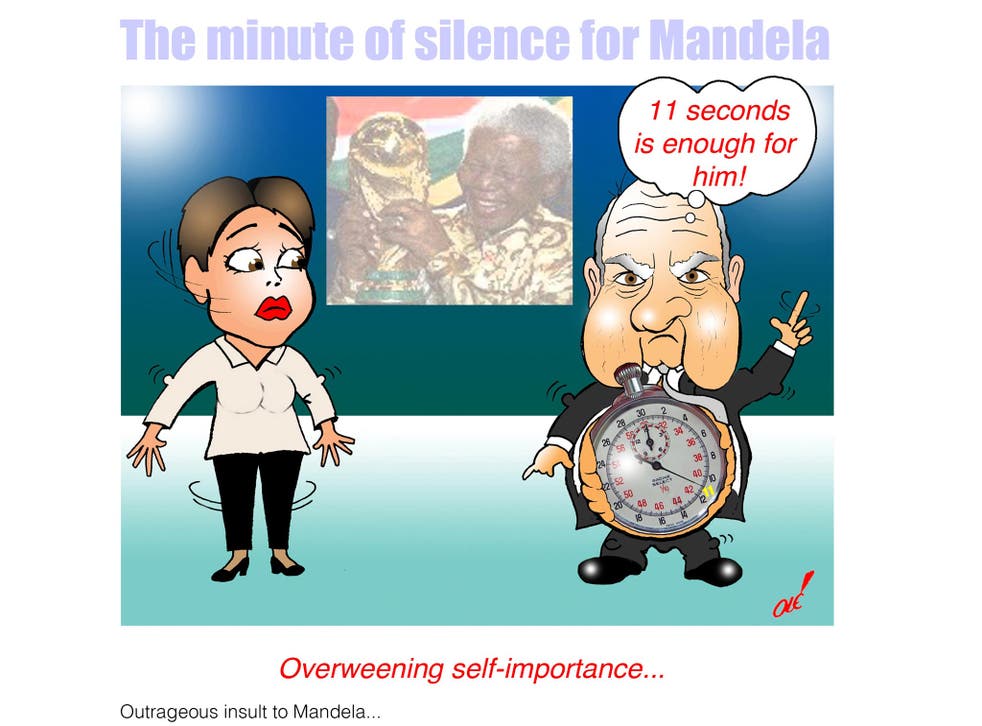 Cartoons of the controversial football boss Sepp Blatter, which the sport's world governing body tried to ban, can be published here for the first time.
Ole Anderson, a former Danish footballer, enraged Fifa executives when they discovered he was planning to publish a book of satirical cartoons last year. The organisation, which is battling allegations of widespread corruption, then spent thousands of pounds in the Swiss courts trying to prevent the cartoons from appearing.
According to his lawyers, Mr Blatter "has a good reputation, and if the cartoons were published, he would never be able to repair the damage".
One cartoon depicts Mr Blatter as Jesus in the form of the "Christ the Redeemer" statue overlooking Rio de Janeiro in Brazil, which is hosting the World Cup.
Another pokes fun at Mr Blatter for cutting short a one-minute tribute to the late Nelson Mandela after only 11 seconds at the World Cup draw earlier this year.
However, in April the Swiss courts ruled that several cartoons could be published and awarded costs against Mr Blatter. Mr Anderson, a graphic artist and former Fifa employee, told The Independent: "I am pleased that the Swiss judge agreed with me and not Mr Blatter."
Fifa has been under mounting pressure since last month when The Sunday Times published allegations of corruption and bribery around the decision to award the 2022 World Cup to Qatar.
Register for free to continue reading
Registration is a free and easy way to support our truly independent journalism
By registering, you will also enjoy limited access to Premium articles, exclusive newsletters, commenting, and virtual events with our leading journalists
Already have an account? sign in
Register for free to continue reading
Registration is a free and easy way to support our truly independent journalism
By registering, you will also enjoy limited access to Premium articles, exclusive newsletters, commenting, and virtual events with our leading journalists
Already have an account? sign in
Join our new commenting forum
Join thought-provoking conversations, follow other Independent readers and see their replies