Roy Hodgson closes the door on England return for Rio Ferdinand
England manager growing irritated with questions about the Manchester United defender
Sam Wallace
Friday 08 February 2013 02:00 Comments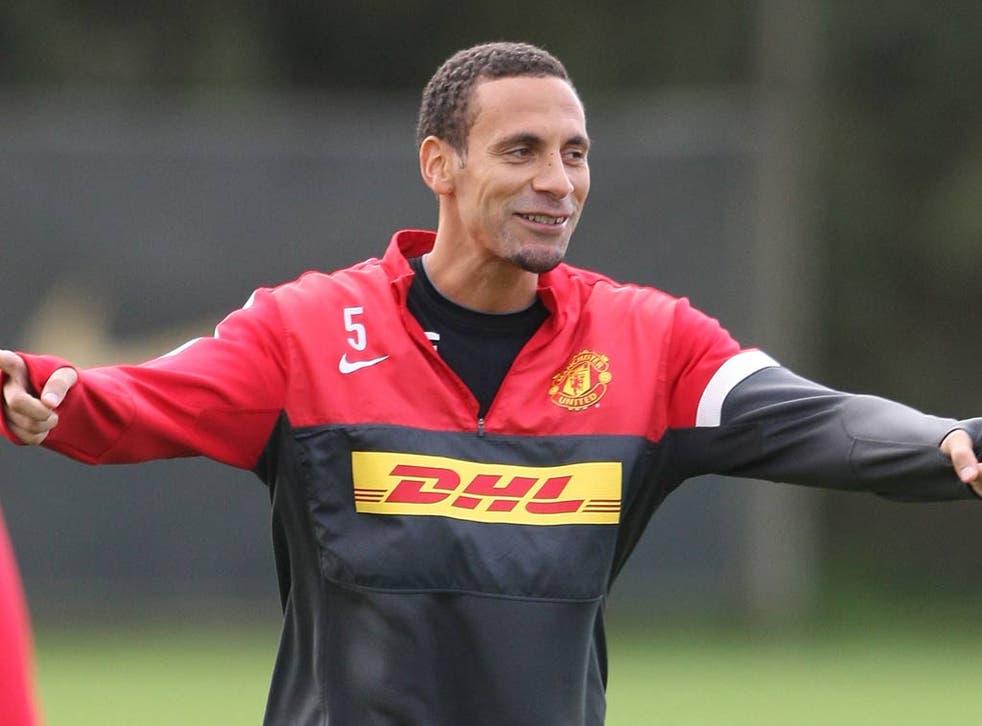 Roy Hodgson has closed the door on a return to the England team for Rio Ferdinand, in spite of the continuing problems the side are experiencing in central defence, including Gary Cahill's error against Brazil.
Ferdinand, 34, has never been selected by Hodgson. The Manchester United defender has started seven of his club's last 10 Premier League games. Asked whether Ferdinand, who last played for England in June 2011, might one day play for England again, Hodgson said after Wednesday's 2-1 win: "I'm not going to talk about Rio. Every other day I have to answer questions about Rio. We've just beaten Brazil for the first time in God knows how many years."
Hodgson backed Chris Smalling to play a key role in England's future as a ball-playing centre-back. "He played on the left side [against Brazil] but if you play him on the right he's not lacking ability on the ball and neither is Gary Cahill. You're being unfair to them to suggest they can't do that.
"We're not talking lower league. We're talking international football, England against Brazil and some of the so-called very, very best players in the world. So whoever you would play would have problems."
After years of searching, England may have found their perfect midfield mix. Jack Wilshere certainly thought so after inspiring the win. He played alongside Tom Cleverley with Steven Gerrard directing play from behind. It worked perfectly.
"I think we've got a good blend in midfield now," Wilshere said. "You've got Stevie who is playing the holding role. He did it brilliantly."
The three of them helped England to control midfield against strong opposition in a way not seen for some time. "The formation helped," explained Wilshere. "4-3-3 suits my game and suits the other players better. If we get that side right, we can dominate a midfield and we showed that tonight."
It was only Wilshere's seventh England cap and he relished playing with Gerrard and Frank Lampard, who came on at half-time for Cleverley."It's great having them alongside me. I used to come to Wembley to watch them, so to play with them is a dream come true."
Register for free to continue reading
Registration is a free and easy way to support our truly independent journalism
By registering, you will also enjoy limited access to Premium articles, exclusive newsletters, commenting, and virtual events with our leading journalists
Already have an account? sign in
Join our new commenting forum
Join thought-provoking conversations, follow other Independent readers and see their replies