Sam Allardyce: England manager claims HMRC is the 'most corrupt business' in Britain
Allardyce, who has been investigated for his tax affairs in the past, said that HMRC "fly out tax demands without any real knowledge whether they should or shouldn't"
Samuel Stevens
Tuesday 27 September 2016 15:56 Comments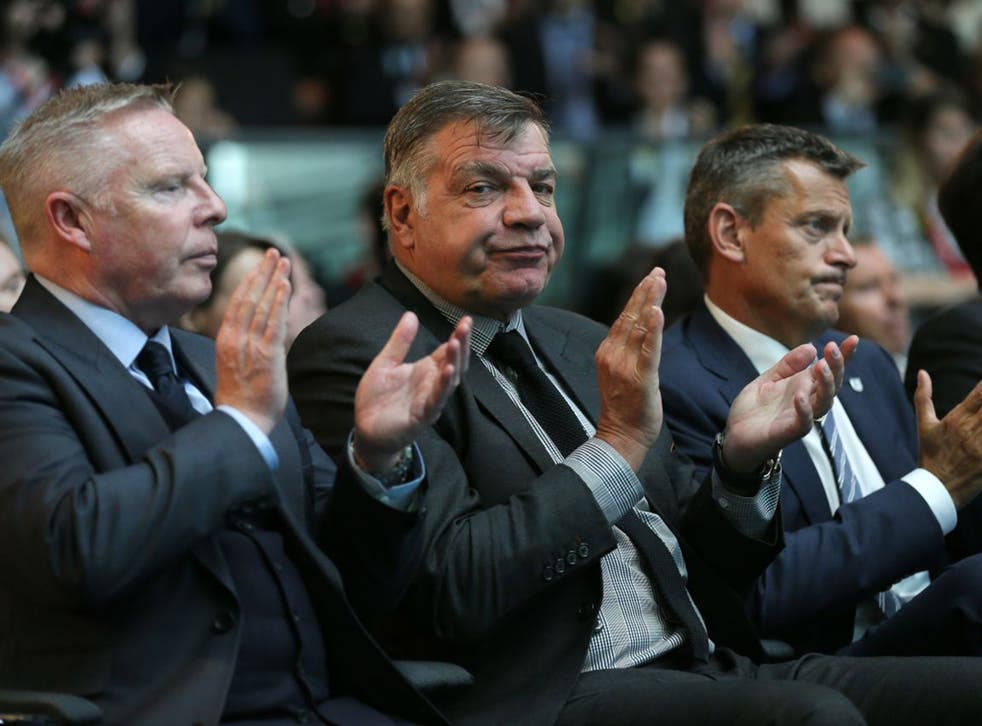 Sam Allardyce, the England manager, has allegedly branded Her Majesty's Revenue and Customs as the "most corrupt business" in Great Britain as part of a fresh wave of revelations by the Daily Telegraph newspaper.
The 61-year-old is under investigation by the Football Association after appearing to instruct undercover journalists posing as businessmen from the Far East about how to "get around" strict third party transfer regulations.
The practice was banned by the FA in 2008 and they were followed seven years later by Fifa, the world football governing body, in condemning third party ownership to stop other parties from "owning" the economic rights belonging to individual players.
Following the initial accusations on Monday evening, the newspaper has since revealed that Allardyce, who has been investigated for his tax affairs in the past, said that HMRC "fly out tax demands without any real knowledge whether they should or shouldn't".
He told reporters: "The most corrupt business in our country would be what? You'll be shocked when I tell you this – HMRC. They fly out tax demands without any real knowledge whether they should or shouldn't.
"They just put 'em out willy-nilly and if you pay them, people s*** themselves and pay them. Then they go to their accountant and say, and if you've got a s*** accountant, the account s**** himself and says, well you must owe them, you had better pay it."
Allardyce, who denied any wrongdoing, was named alongside Wayne Rooney and golfer Rory McIlroy in connection with a HMRC inquiry into a £450m "scam" in 2013.
Sam Allardyce career in pictures

Show all 21
The former Bolton Wanderers and Sunderland manager added: "Most of the punters don't owe it. In fact most of the punters, actually the taxman owes them money. But because the country's so skint, they come to government and say we're skint, government says we're skint how we gonna get the money.
"Let's change the laws and let's just fly out these demands. If you invested in this tax scheme, where they pay the tax back, for investing in new businesses, or in regeneration zones, do you know what I mean, in current poverty areas.
"But HMRC, you have to pay it back even if you don't owe it. The most corrupt, it's the most corrupt business in the country at the minute, HMRC."
Register for free to continue reading
Registration is a free and easy way to support our truly independent journalism
By registering, you will also enjoy limited access to Premium articles, exclusive newsletters, commenting, and virtual events with our leading journalists
Already have an account? sign in
Join our new commenting forum
Join thought-provoking conversations, follow other Independent readers and see their replies