Sam Allardyce: FA within their right to sack England manager, say employment law experts
If Allardyce is found to have "fundamentally undermined the trust and confidence" between himself and the governing body, he can be summarily dismissed, according to legal experts
Ian Herbert
Chief Sportswriter
Tuesday 27 September 2016 14:00 Comments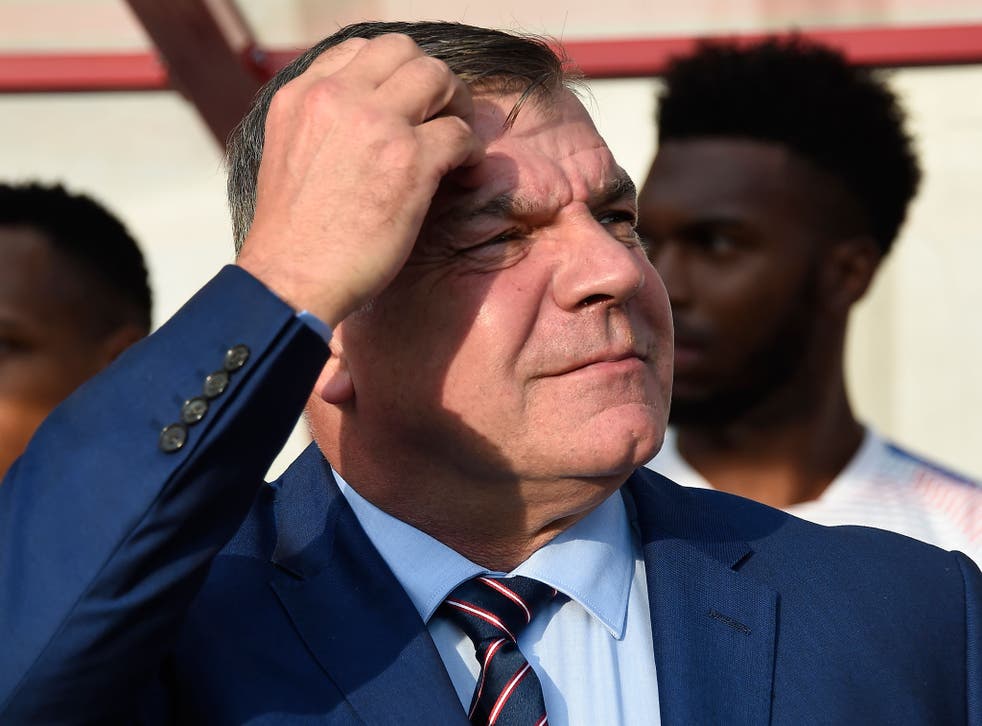 The Football Association is within its rights to sack England manager Sam Allardyce for his comments to undercover journalists, despite telling them that he would need his employers' approval before undertaking a £400,000 contract for with an overseas firm looking to sell football players.
FA chairman Greg Clarke and chief executive Martin Glenn are thought to be giving very serious consideration to dismissing Allardyce, who left his home in Bolton, Greater Manchester, at 7am on Tuesday for an emergency meeting with them at Wembley.
Allardyce is understood to be arguing that his comments were not of a corrupt nature and that he accepts he was wrong to say it was possible to "get around" third party ownership of players – despite the practice being forbidden under FA regulations.
But if the 61-year-old is found to have "fundamentally undermined the relationship of trust and confidence" between himself and the governing body, he can be summarily dismissed, according to employment law experts. Encouraging or condoning a breach of the FA's third party ownership rules - as Allardyce has done - would be enough to damage his employment relationship irreparably, in the eyes of the law. The FA is therefore within its rights to dismiss him summarily for gross misconduct without any notice payment.
"By way of analogy, if a senior banker was caught discussing circumventing money laundering regulations, it would be expected that such an employee would be instantly dismissed," said Joseph Bryan, a pupil barrister at the Littleton chambers.
The legal opinion is that Allardyce has helped his own cause in the investigation launched by the FA by stating that any work he carries out for the Asian commercial entity the journalists claimed to represent would have to be cleared by his bosses.
Also in his favour, said Mr Bryan, were his categorical statement that 'bungs' are no longer tolerated in football. When these were raised, he put a restaurant napkin over his head and told the individual who mentioned them he was "stupid."
But the key issue was Allardyce's response to the question of third party ownership of players – ironically raised by his own agent Mark Curtis, rather than the journalists. "It's not a problem," Allardyce replied, naming agents he said "have been doing it for years".
Sam Allardyce career in pictures

Show all 21
Mr Bryan said: "To be caught on camera discussing circumventing FA/FIFA Regulations on third-party ownership as England manager – with the obvious reputational and leadership responsibilities that position brings – may be viewed as an error, if not a gross error, of judgment. At the very least, Allardyce would expect to receive a formal disciplinary warning for his conduct but, based on the published facts, "summary dismissal may be justified on the grounds that the alleged misconduct amounted to a fundamental breach of contract – the legal test in employment law."
Allardyce has also damaged his relationship with many of the key individuals he must work with as England manager, having criticised FA president the Duke of Cambridge, ridiculed Prince Harry, his predecessor Roy Hodgson and Hodgson's former England assistant Gary Neville.
He also has repair work to do with clubs having said that they cannot prevent him calling up their players. "When they finish the game on Sunday I'm in control of the players. Not them," he was recorded as saying. So if I want to call them up, I'll call them up, whether they say I can or I can't. I'll call them up anyway. I don't give a s*** about what you say."
But Mr Bryan said that the question of whether these comments are enough for the FA to fire him would depend on whether there was a clause in his contract covering such conduct. That contractual detail is not been made known publicly, so it is unclear whether the comments, whilst embarrassing, can hurt him.
Register for free to continue reading
Registration is a free and easy way to support our truly independent journalism
By registering, you will also enjoy limited access to Premium articles, exclusive newsletters, commenting, and virtual events with our leading journalists
Already have an account? sign in
Register for free to continue reading
Registration is a free and easy way to support our truly independent journalism
By registering, you will also enjoy limited access to Premium articles, exclusive newsletters, commenting, and virtual events with our leading journalists
Already have an account? sign in
Join our new commenting forum
Join thought-provoking conversations, follow other Independent readers and see their replies