Wayne Rooney and David Beckham congratulate England women's team after they reach the semi-final of the World Cup
The Lionesses defeated Canada 2-1 on Saturday night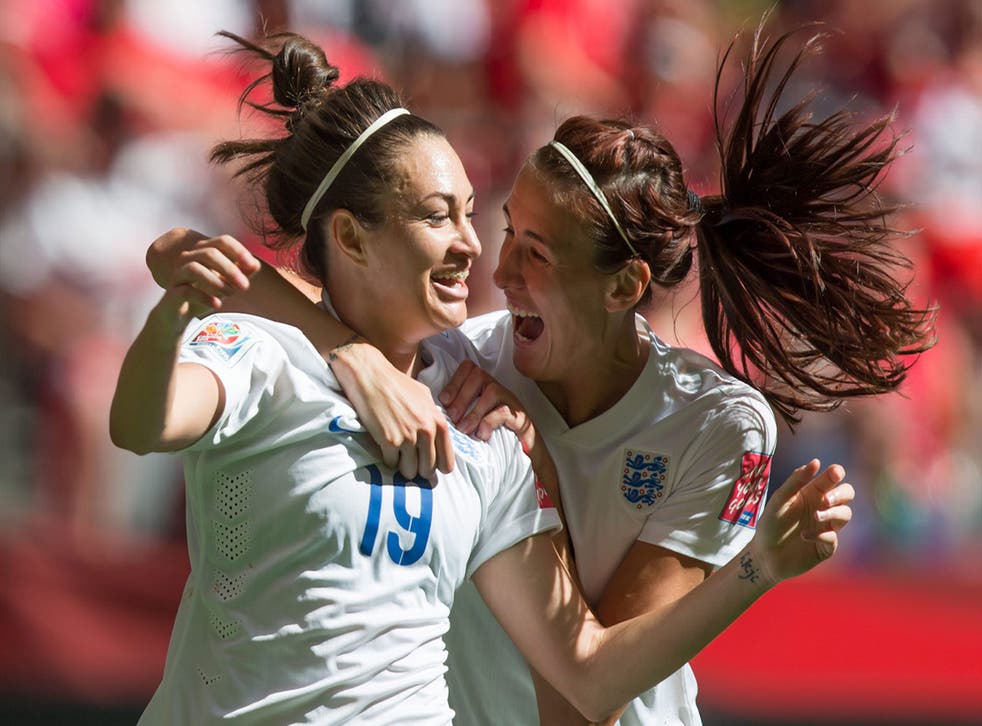 England men's captain Wayne Rooney has congratulated the women's team after they made it to the World Cup semi-finals on Saturday night.
Rooney and his international team-mates were a damp squib in Brazil last year, with the team failing to make it out of the group stages after defeats to Italy and Uruguay and a draw against Costa Rica.
The women began their campaign with a loss to France but have not looked back since, beating Mexico, Colombia, Norway and hosts Canada to become the first English senior team to make a World Cup semi-final since 1990.
And Rooney, a veteran of three World Cup campaigns, was among the first to congratulate the Lionesses following their 2-1 win against Canada.
"England women doing the country proud. Huge congratulations on reaching the semi-finals," he wrote on Twitter.
Former Three Lions skipper David Beckham expressed his pride at England's progress, posting a picture of the team in a huddle on Instagram with the message: "Girls what a performance .. We are so proud of what you have achieved and the passion you have shown gives us so much pride.... Our lionesses roar into the semi's".
Faye White captained England in two World Cups in 2007 and 2011, with both tournaments resulting in quarter-final exits, and she believes making the last four is a huge achievement.
"Every tournament that we played in it was always about trying to perform, trying to do our best to change people's perceptions but also to get the recognition which the performances have deserved," she told Sky Sports News.
  "It has been a massive ride, the Olympics - everyone getting behind all sports on that occasion - but now in this World Cup, to get into a semi-final...it is a big achievement.
"We've gradually been rising to compete with the best teams in the world over the last few years but now we're actually doing it on the stages and in those games that count."
The Duke of Cambridge, president of the Football Association, also offered his congratulations to England and their quarter-final opponents.
"Congratulations to both the English and Canadian teams for such a great game in the Women's World Cup quarter-finals," read a statement
"As President of the FA I'm thrilled to see the England women progress to the semi-finals for the first time. This team is making history and I can't wait to see them in action against Japan.
"I know a lot of people have been following the team's progress and I'm sure many more will now seize the chance to support this great moment for English football.
"The Lionesses are doing their country proud."
More to follow...
Register for free to continue reading
Registration is a free and easy way to support our truly independent journalism
By registering, you will also enjoy limited access to Premium articles, exclusive newsletters, commenting, and virtual events with our leading journalists
Already have an account? sign in
Join our new commenting forum
Join thought-provoking conversations, follow other Independent readers and see their replies