Wayne Rooney World Cup 2014: What is Jose Mourinho's view on the under-fire England forward?
Chelsea manager thinks Rooney is best in the centre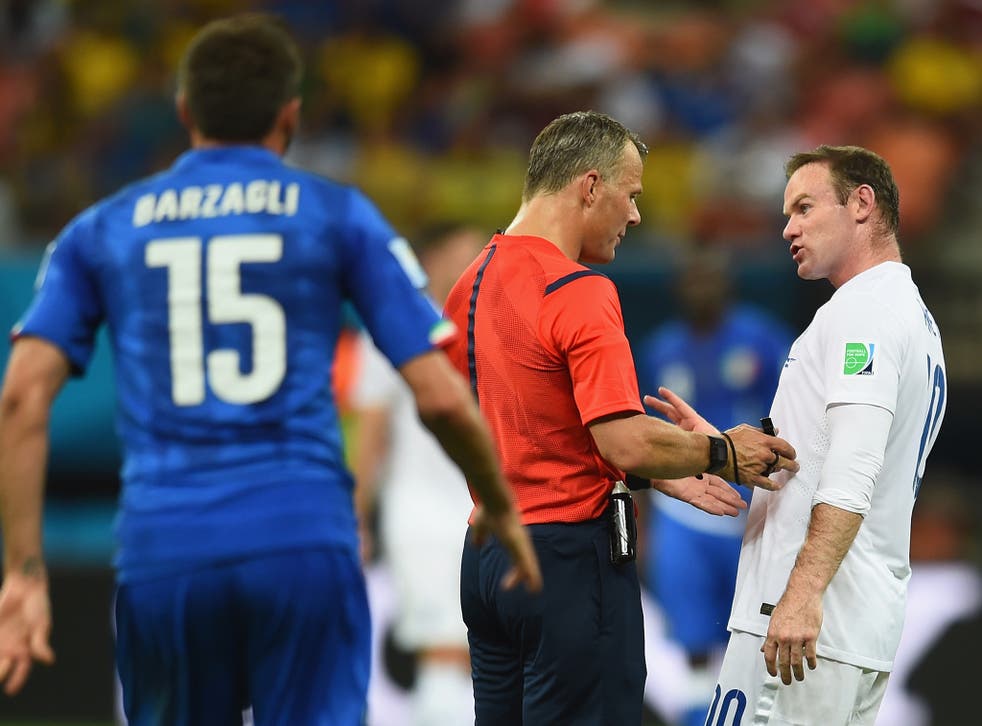 From the moment England's World Cup campaign began, debate has raged about Wayne Rooney and his role in the side.
Following their loss to Italy on Saturday this has only intensified, with many now questioning the Manchester United man's place in the side.
Now Chelsea boss Jose Mourinho has given his thoughts on the matter, stating that the left of the pitch is not the "best position" for the forward who "loses a bit of his danger" when not playing through the middle.
Hodgson opted to shift Rooney out wide in England's opening game of the tournament, allowing him to accommodate youngster Raheem Sterling in a more central role - a bold move that won him praise among many England supporters.
However Mourinho, who very publicly tried to sign Rooney at the start of last season, believes the forward is best played in the centre.
"I don't think it is the best position for Wayne," said Mourinho in an exclusive interview with Yahoo.com , "but I think many, many times players must do sacrifices for their team and I think Wayne did well.
"I think in this moment after defeat it is quite easy and it is a normal tendency to try and find the reasons for the defeat but I think it is fair to say that the reason for the England defeat was a great Italy.
England 1 Italy 2 player ratings

Show all 22
"England played very, very well. I don't remember seeing England play so well in an important competition like the World Cup.
"Obviously Roy was trying to play at the same time Rooney, Sterling and Welbeck with Sturridge, and to do that somebody has to play a bit more on the side and Wayne did his job.
"He got an assist for the goal with good participation in the game. But he loses a bit of his danger because he is naturally a goalscorer when he plays more in central positions.
"England are obviously not happy because that situation is now an extreme situation: they cannot lose another match in the group phase.
"In the next match against Uruguay it is forbidden to lose. In my opinion the English team had a very, very good positive game [against Italy]."
Join our new commenting forum
Join thought-provoking conversations, follow other Independent readers and see their replies