World Cup 2014: Barack Obama England mug selling well despite mix-up gaffe
US President's face wrongly used on souvenir mug instead of Chris Smalling
Charles Reynolds
,
Simon Rice
Wednesday 25 June 2014 09:57 Comments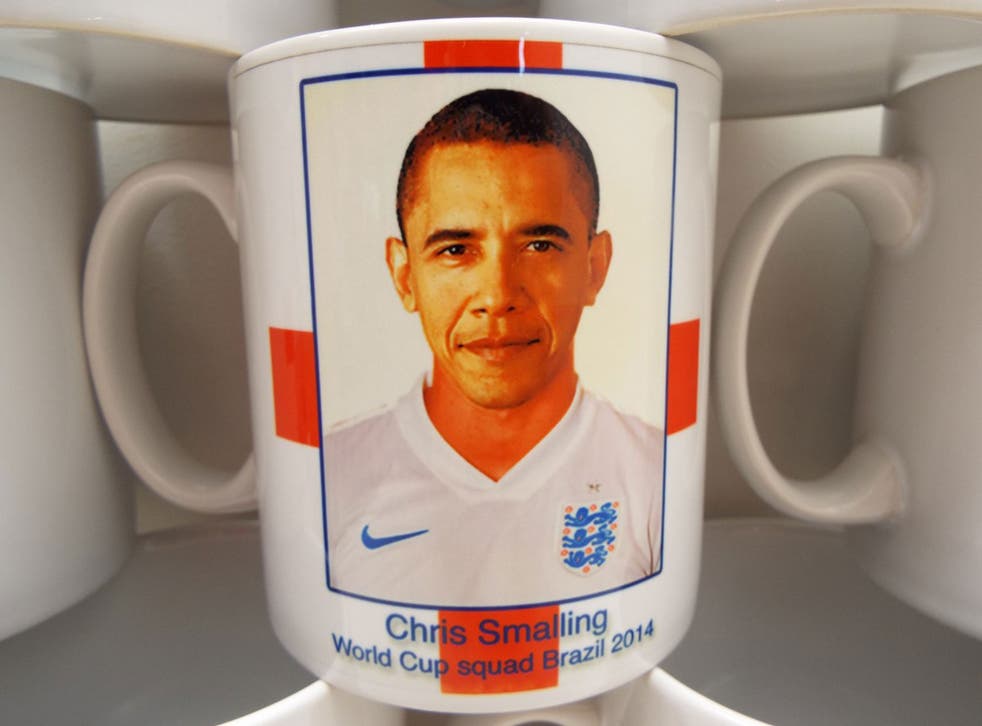 He might be arguably the most powerful man in the world, but it seems one souvenir company doesn't know the difference between Barack Obama and England defender Chris Smalling.
After the botch-up of the special England World Cup mugs, Wholesale Clearance UK bought them knowingly from the manufacturers.
Trying to sell 2,000 mugs emblazoned with the faces of England's World Cup flops would usually be a hard task, but the laughable mistake has caught the imagination.
It seems the mug is proving popular as a novelty item, with the BBC reporting a quarter have been sold to people in the US and that there are "not many left" according to Andy White of Wholesale Clearance UK.
He said: "Every now and again something strange crops up and, with the interest in social media, it goes crazy.
"They are a real novelty value. Once they are gone, they're gone."
Karl Baxter, MD for Wholesale Clearance UK explained how the mistake occurred: "The Dorset company in question was given the seemingly easy job of sourcing royalty free pictures of each England squad player to use on the England mugs – along with other accompanying items such as England coasters, England mouse mats etc.
"They passed this onto to their young, bright eyed and bushy tailed new apprentice. The designs were proofed and signed off by their boss, who had clearly had a heavy night with the lads playing poker and before he'd had his first vat of coffee the following morning.
"They immediately contacted us and 2,000 of the England items was dispatched to our warehouse. We eagerly unpacked them and, indeed it turned out that the Chris Smalling cup had Barack Obama's head on instead of Chris's."
Register for free to continue reading
Registration is a free and easy way to support our truly independent journalism
By registering, you will also enjoy limited access to Premium articles, exclusive newsletters, commenting, and virtual events with our leading journalists
Already have an account? sign in
Join our new commenting forum
Join thought-provoking conversations, follow other Independent readers and see their replies