World Cup 2014: The best and worst TV pundits in Brazil
After Phil Neville's commentating debut for the BBC was subject to stinging criticism, we assess the performances of the pundits at the World Cup.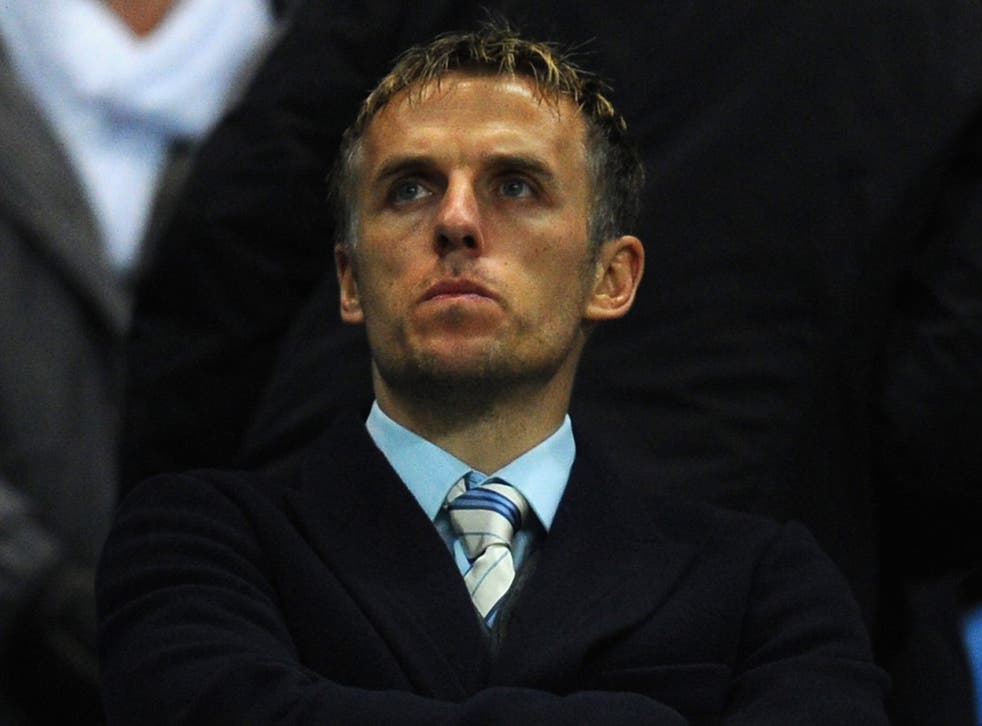 It was only a matter of minutes before social media began to dissect Phil Neville's standard of co-commentating debut on the BBC.
Some referred to him as 'lifeless', 'dull' and 'monotone', while one Twitter user referred to his voice as 'if a Wild Bean Cafe Pasty could talk'.
It was always going to be difficult for the youngest of the Neville brothers to shine when his elder brother Gary, a popular pundit for Sky Sports, had set the benchmark so high. But it's fair to say nobody could have anticipated quite such an angry reaction from viewers of England's defeat on Saturday.
But while Neville may have been targeted for his lack of personality over the microphone, that's certainly not the case with all of the pundits working in Brazil for the World Cup.
Here, we take a look at some of the best, and worst opinions over the World Cup.
Thierry Henry
The soft-spoken, ultra-suavé Frenchman is a natural in the world of punditry. His dress sense is sublime, his opinions are well-thought and insightful, and is actually funny. He even dodged a cheeky comment from Gary Lineker, who said: "Ever get away with a handball, Thierry?" - referring to his infamous handball against the Republic of Ireland - to which he laughed and replied: "No, never". A resounding success so far.
Verdict: Hit
Ian Wright
He's never been the most articulate of pundits, but from time to time, Ian Wright chimes in with a credible view from an attacking perspective. The ITV pundit is a highly-opinionated individiual and perhaps this can get in the way of allowing his counterparts to get their words in. He struggled to adapt during England's delayed coverage against Honduras, and may struggle to rise above the likes of Vieira and Hoddle.
Verdict: Miss
Lee Dixon
With his Northern twang, Dixon remains a key part of the ITV's coverage. A respected professional while at Arsenal, he has been part of ITV's coverage for some time now. You get the feeling that when Roy Keane is alongside him, he is slightly outmuscled. But at times, he can provide a proper debate, as opposed to an argument, which makes him an unspectacular safe choice for a pundit.
Verdict: Hit
Clarence Seedorf
The recently-disposed AC Milan coach may be feeling pessimistic about the future of his own coaching career, but gathered from the evidence so far, he could forge a successful path in TV punditry. Part of the BBC's coverage, the former Holland international has a great deal of tactical knowledge, and the articulate manner in which he conveys his views are second to none.
Verdict: Hit
Fabio Cannavaro
A World Cup winner in 2006, Cannavaro has presented himself as a fine, well-mannered individual on BBC's World Cup coverage. With a wealth of experience and a glittering playing career at Parma, Juventus and Real Madrid, his comments about defensive tactics are usually spot on. However, he identified Wayne Rooney as the main threat against Italy last night, and well, the rest is history.
Verdict: Hit & Miss
Patrick Vieira
Another World Cup winner and a man who brings a breath of fresh air to the concept of punditry. A brutal man on the pitch, he is a friendly giant off it and when the debate gets heated, Vieira chimes in with some analysis that simply blow his co-hosts away. It's no wonder he's highly-regarded in the Manchester City hierarchy.
Verdict: Hit
Glenn Hoddle
There a few Englishmen still involved in the game that know as much about youth than Glenn Hoddle, so when he waxes lyrical about Ross Barkley and Raheem Sterling, this is about as good a view as you'll get. Hoddle may be guilty of comparing the current crop of England players to his own ability back in the day, but his tactical nous as a coach stands out compared to the rest. A valuable part of ITV's coverage.
Verdict: Hit
Mark Lawrenson
Perhaps the frontrunner when it comes to giving Neville a battle for the most unpopular pundit. Often making blunders and inaccuracies with statistics, and has been accused of being biased towards Liverpool players. For a man who had been flown out to Brazil for arguably the world's best tournament, paid a large sum of money to do so by the BBC and featuring alongside top stars in the world of football, Lawrenson never looks or sounds happy when on-air. Why, we ask?
Verdict: Miss
Join our new commenting forum
Join thought-provoking conversations, follow other Independent readers and see their replies