World Cup 2014 Video: Cartoonists relive England physio Gary Lewin's injury against Italy, plus appearances from Wayne Rooney, Steven Gerrard and Roy Hodgson
The England physio was carried off on a stretcher after celebrating Daniel Sturridge's equaliser and this cartoon remake relives the humiliating moment for Lewin once again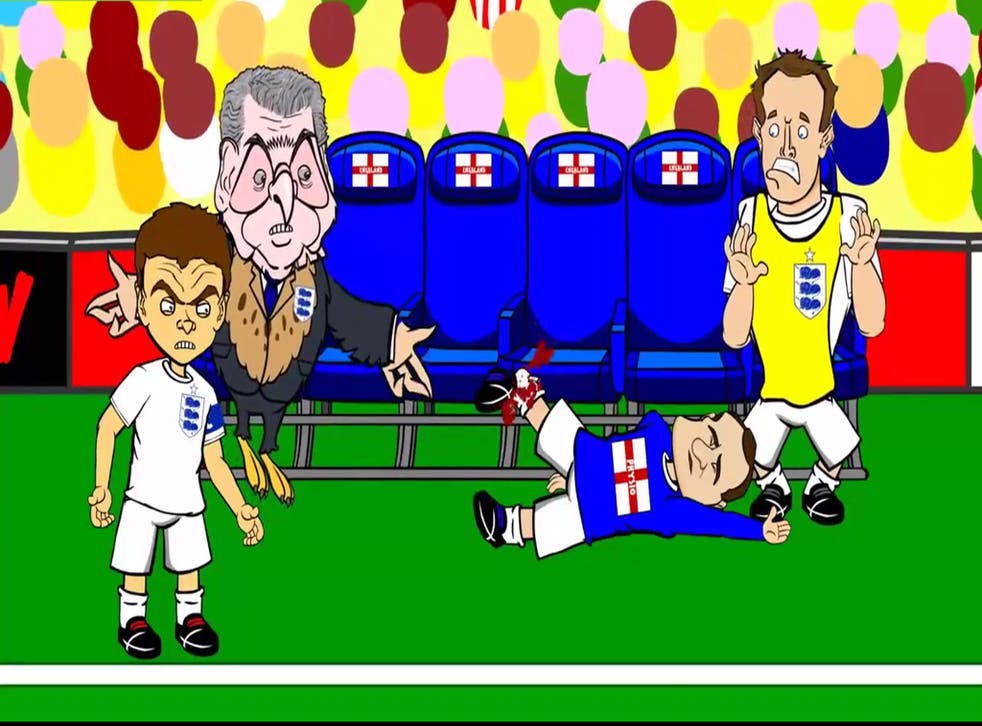 It's more than a common occurrence for a physio to attend to an injured player on the pitch. But what happens when the physio themselves are injured?
England began their World Cup campaign with a 2-1 loss at the hands of Italy in Manaus, with Daniel Sturridge's strike coming either side of goals from Claudio Marchisio and Mario Balotelli to condemn Roy Hodgson's men to an unfortunate defeat.
But as England physio Gary Lewin celebrated with the team after Sturridge equalised, he suffered a dislocation and fracture of his ankle after anding awkwardly on a water bottle as he celebrated a goal.
Cartoonists 442oon have created a light-hearted video centred around Saturday's game, with Rooney's assist for Sturridge's goal, Lewin's injury and Balotelli's '2-1' gesture at the end of the game also featuring.
Watch the video below:
The freak accident means that Lewin has been forced to leave the World Cup camp as he will not recover in time, with his assistant Steve Kemp taking charge in his absence.
But Lewin may find he can look back on this moment with a slight sense of nostalgia, despite the obvious disappointment that his injury will cause him.
Join our new commenting forum
Join thought-provoking conversations, follow other Independent readers and see their replies