World Cup 2014 Video: England hold last training session before Italy match
Video: England held their last training session at the Arena Amazonia in Manaus before their crunch match against the Azzurri on Saturday evening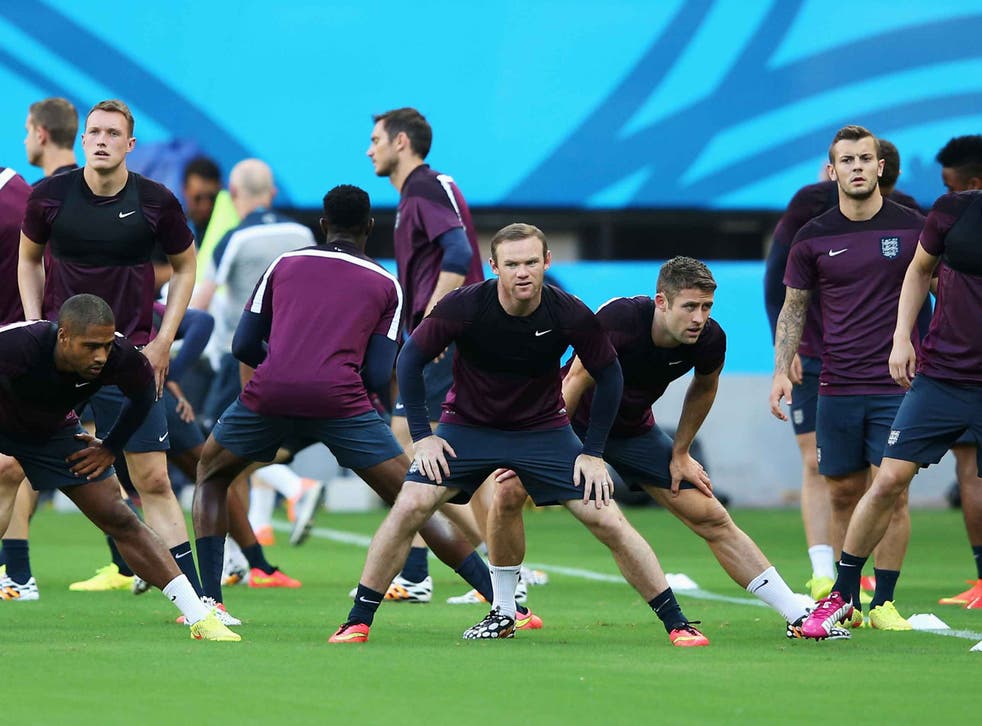 The Evening Standard's James Olley filmed the England squad at its last training session in Manaus' stadium the day before their first game of the 2014 World Cup.
Roy Hodgson's men face the team that knocked them out of their last major tournament, the Italians, who eliminated the English from Euro 2012 in a penalty shootout.
Much talk has focused on the location of England's opening game: Manaus. The city is the largest in the Amazon region and Hodgson said before the World Cup draw last year that Manaus was "not ideal".
Follow England v Italy plus day three of the World Cup live
The weather forecast for the city is around 30C for 6pm tonight when the game kicks off at local time. The humidity, which the FA has been concerned about from the start, is expected to be at 50 per cent.
There was also concern that the pitch at the Arena Amazonia was not in a great state earlier in the week when images began to emerge of patchy and yellowing grass. However, Hodgson and England captain Steven Gerrard said they had no worries about the state of the pitch after an inspection.
Gerrard also promised that England would not sit back but "go for the jugular" against Italy tonight.
"Our plan is not to sit back and camp out on the edge of our box and see what happens," Gerrard said. "We have a game plan to go and attack with confidence and belief, but one of Roy Hodgson's main strengths is having a team that is set up and well-organised and that will never change."
Join our new commenting forum
Join thought-provoking conversations, follow other Independent readers and see their replies