World Cup 2022: 500 Indian migrant workers die in the build-up to tournament in Qatar
An international union has warned that 4000 workers could be dead before the games begin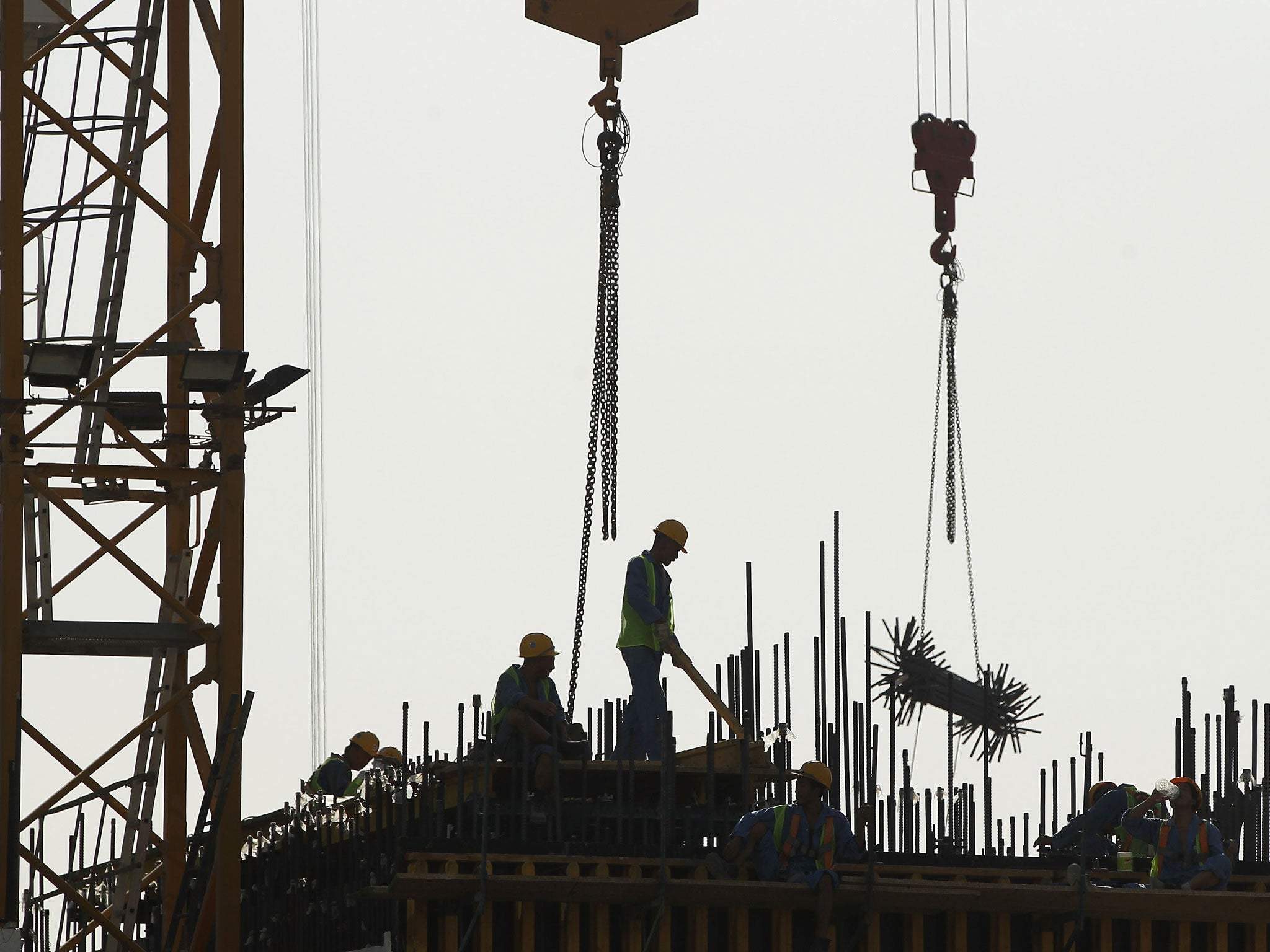 Over 500 Indian migrants working to prepare Qatar for the 2022 World Cup have died since the beginning of 2012, it has been reported.
Official statistics collected in the Middle Eastern emirate by the Indian Embassy in Doha show that 237 people died in 2012, 241 in 2013, while 24 people died since the start of this year, the Guardian reported.
In the four years that the Qatari infrastructure has been improved for the Fifa-lead tournament, the total number of deaths rises to 974 if those who died in 2010 and 2011 are counted.
The Indian embassy did not reveal details of why the people died or their names.
However, a report by the newspaper last month showed that 185 Nepalese workers died in Qatar, with over two-thirds of those deaths caused by sudden heart failure or workplace accidents.
Nicholas McGeehan, a Gulf researcher for Human Rights Watch, told the newspaper: "These figures for Indian deaths are a horrendous confirmation that it isn't just Nepalese workers who are dying in Qatar."
Qatar's Ministry of Labour and Social Affairs told the newspaper: "With specific regard to these new figures, we were aware that local media had previously reported some of these headline numbers, and we are clarifying them.
"Clearly any one death in Qatar or anywhere else is one death too many – for the workers, for their families, but also for Qataris who welcome guest workers to our country to perform valuable jobs.
"We are working to understand the causes of these deaths – as these statistics could include a range of circumstances including natural causes, and road safety incidents, as well as a smaller number of workplace incidents."
The deaths come as factions including human rights groups and Fifa attempted to address the impact of the construction of 2022 World Cup venues at the European Parliament last week.
If action is not taken, as many as 4,000 workers may be dead before the tournament begins, The International Trade Union Confederation (ITUC) has warned.
In response to the situation, Fifa has asked Qatar to prove that it is taking steps to reform its labour laws, but the Fifa president Sepp Blatter, has said its status as hosts is not under threat.
Join our commenting forum
Join thought-provoking conversations, follow other Independent readers and see their replies