This letter from a reader explains why women can't play football
David Hickey wrote in after watching England's record-breaking match against Germany at Wembley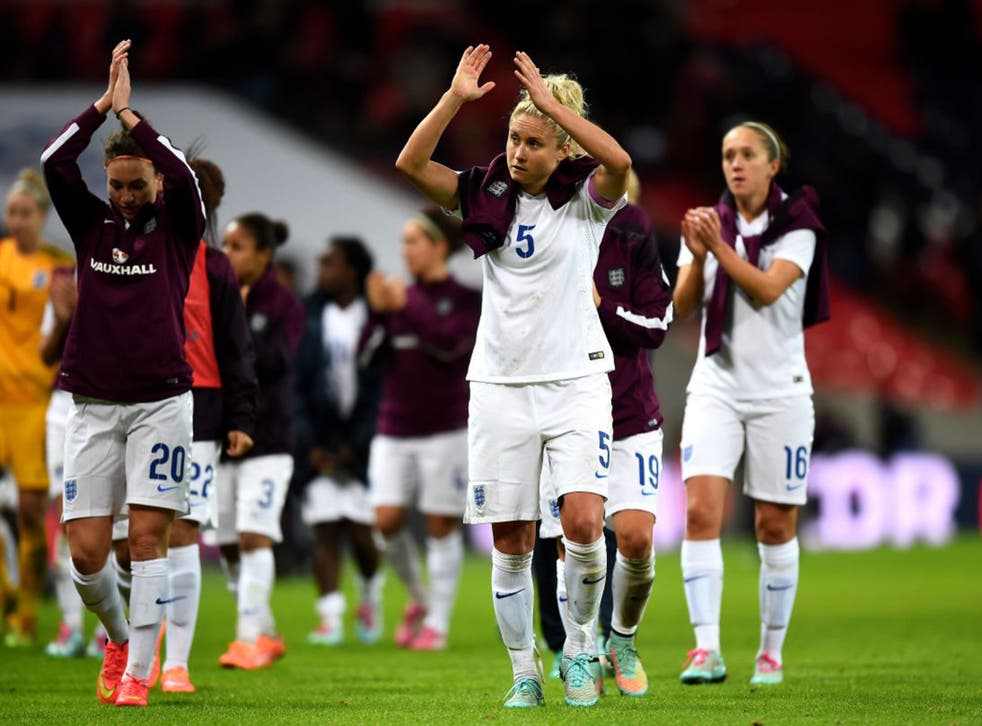 "Women can't play football." That's the verdict of one reader after he watched the historic first England women's international against Germany at Wembley on Sunday.
Writing to the i paper, David Hickey outlined the reasons he felt meant the women's game was on a different level to that of, for example, the Premier League.
Though England lost the match 3-0, the match represented an extraordinary moment for sport in this country.
It was the first standalone game for women at the home of football, drew a record crowd of 46,000, was shown live in TV coverage on the BBC, and introduced a generation of young girls to the idea of the women's team being treated the same as the men for the first time.
Mr Hickey's reaction? Here it is in full:
"I watched the England-Germany women's football on TV. Why was it screened? Women can't play football. They don't even know the basic rules.
When tackled, they get up and play on. They don't pretend to be hurt. They don't dive. They don't get opponents sent off. They don't wrestle at corner kicks. Worst of all, they don't hassle the match officials. As any fool who has watched the men's Premiership knows, that is not the way to play football.
David Hickey
BLAENAU FFESTINIOG, GWYNEDD"
We agree with you, David.
Join our new commenting forum
Join thought-provoking conversations, follow other Independent readers and see their replies