Levi Colwill: From grassroots to the brink of a Wembley England debut
Levi Colwill could be on the brink of making his England debut having risen from the grassroots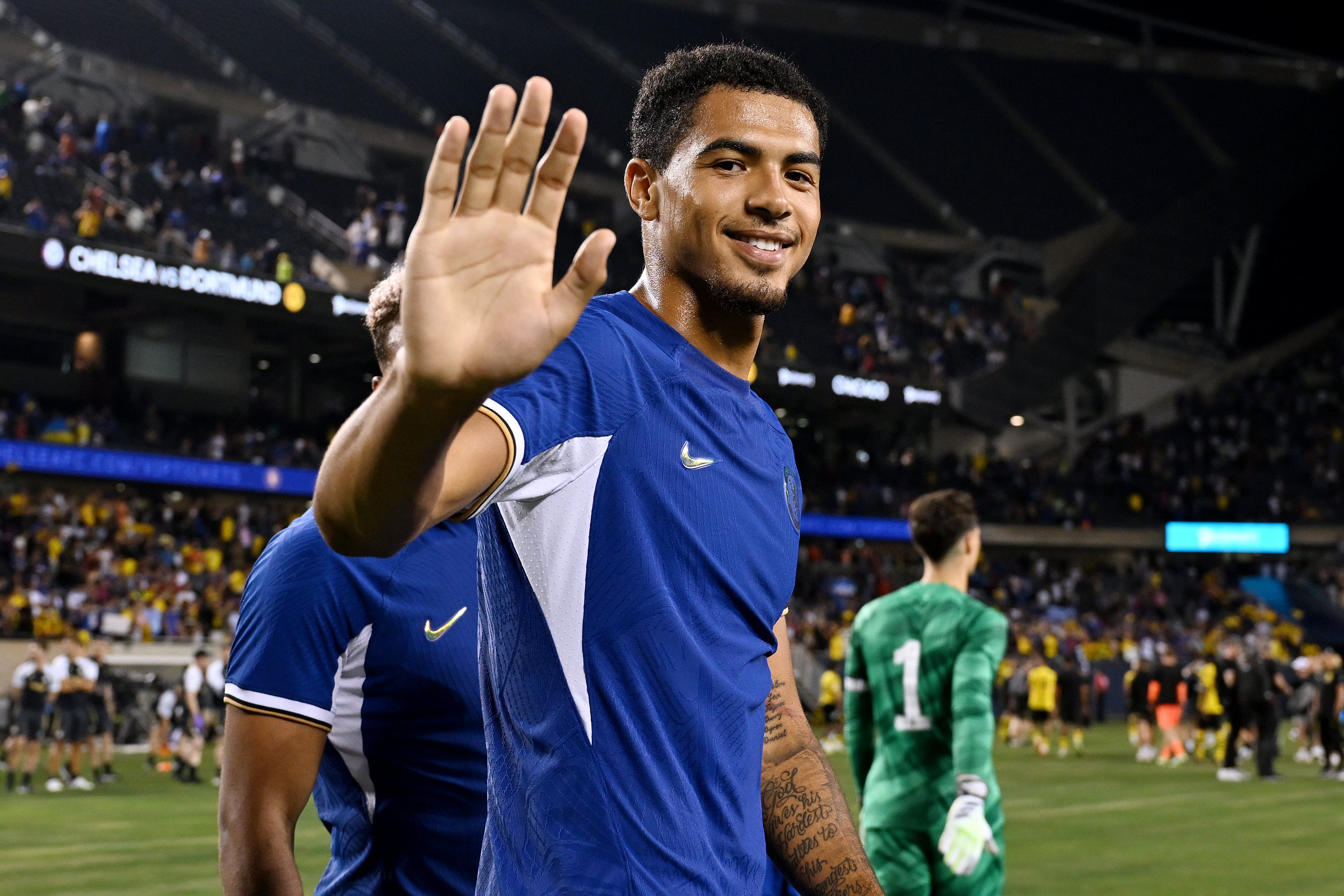 When – and given his talent, it seems a case of when, rather than if – Levi Colwill first appears at the national stadium in the England defence, it will not be his Wembley debut. That came when he was 11. Which, swift as his rise has been, was not a sign of precocity. It was because he was the mascot.
When he travels with England to Poland, potentially to make his international bow against Ukraine, he will miss a different sort of away day: at Harrow Borough, where Sholing are playing. And Sholing did the double in 2013-14: winning the Wessex League Premier Division and the FA Vase, at Wembley, with Colwill's uncles Byron and Barry Mason in the team, with Colwill the mascot when they beat West Auckland Town.
"I remember walking out with them, feeling the nerves," Colwill said. "I remember how serious they were and I remember the celebrations after. Everyone was a family and I love that feeling. So being a little boy I remember walking out and looking up and thinking, 'I've got to be here one day, I've got to play here. I can't let my uncles play here and not me'."
He was an unused substitute when Brighton lost April's FA Cup semi-final to Manchester United. When Colwill does line up at Wembley – perhaps when England host Australia and Italy next month – it will not be in the colours of Sholing; previously known as Vosper Thorneycroft, in his home city of Southampton, and still featuring his uncle Byron, one of four brothers with a combined total of more than 2,000 appearances for the club. Colwill, however, is becoming an increasingly infrequent presence in the crowd. "I missed a good game last Monday," he said of a 3-0 home defeat to Gosport. "I'm going to have to play catch-up."
A player who has been fast-tracked to the top has roots in the depths of the footballing pyramid. A very in-vogue type of footballer is grounded in the unfashionable world of the non-league game. All of which forms a stark contrast from the £1bn spent by Chelsea's new owners, the investment fund who found a path to try and pass Financial Fair Play by selling the products of their academy.
Except one, who was not for sale. Brighton's close-season bid for Colwill was rejected. If Todd Boehly can co can set the price of everything and seem to know the value of nothing, there was an exception. Colwill was identified as a key to their future. A summer where he helped England win the European Under-21 Championships without conceding a goal brought a Chelsea debut, playing as a hybrid of centre-back and left-back, the position he occupied until he was 15 or 16. Kalidou Koulibaly was sold, the £62m signing Marc Cucurella benched. In their stead, Colwill has been an ever-present for Mauricio Pochettino's team, wearing the No. 26 that is indelibly associated with John Terry.
Like Terry, he is a fine passer. Unlike Terry, he is left-footed. He has emerged at a time when there has rarely been a greater emphasis on left-footed centre-backs, opening up passing angles, and facilitating a possession game. "Football has changed a lot due to managers' tactics and it fits me a lot being a defender that likes to play football," said Colwill. "I like to start attacks from the back. So definitely I fit the time."
One role model is his sidekick for Chelsea, Thiago Silva. Another could be a partner for England, in John Stones. "Watching him now, he is an amazing player," the 20-year-old said. "So calm on the ball." With the aid of Pep Guardiola, Stones has taken the passer-defender's role to a new level, operating in midfield and defence in the same games. "He's good enough to do it," Colwill said. "He has been amazing. Me? I don't know if I would be able to do that. It would need a lot of training to go in there. But if the manager asked me to, of course, I am going to give it a go and if I don't play well there I will have to learn quickly."
And it is a learning process. He readily admits that Ivan Toney gave him a lesson last season when Brentford drew 3-3 with Brighton. He is also learning how to channel his temperament. His laidback nature can give him a maturity – "I'm a really calm, chilled guy," he said – and led Adam Lallana to take it upon himself to spur him on. "Sometimes I need someone to give me a bit of a push," Colwill said. Lallana, one of Brighton's senior citizens, made England's World Cup squad in 2014, the year Colwill made it to Wembley as a mascot for a non-league team. He may be a regular sight there over the next decade, but never quite in the same capacity.
Join our commenting forum
Join thought-provoking conversations, follow other Independent readers and see their replies