Carlos Sanchez interview: Midfielder ready to be a rock for Aston Villa revival
Having fought his way up from a Colombian barrio, the tenacious defensive midfielder, who faces Chelsea and his compatriot Juan Cuadrado today, remains unfazed by a relegation battle. He tells Simon Hart things will turn for Paul Lambert's side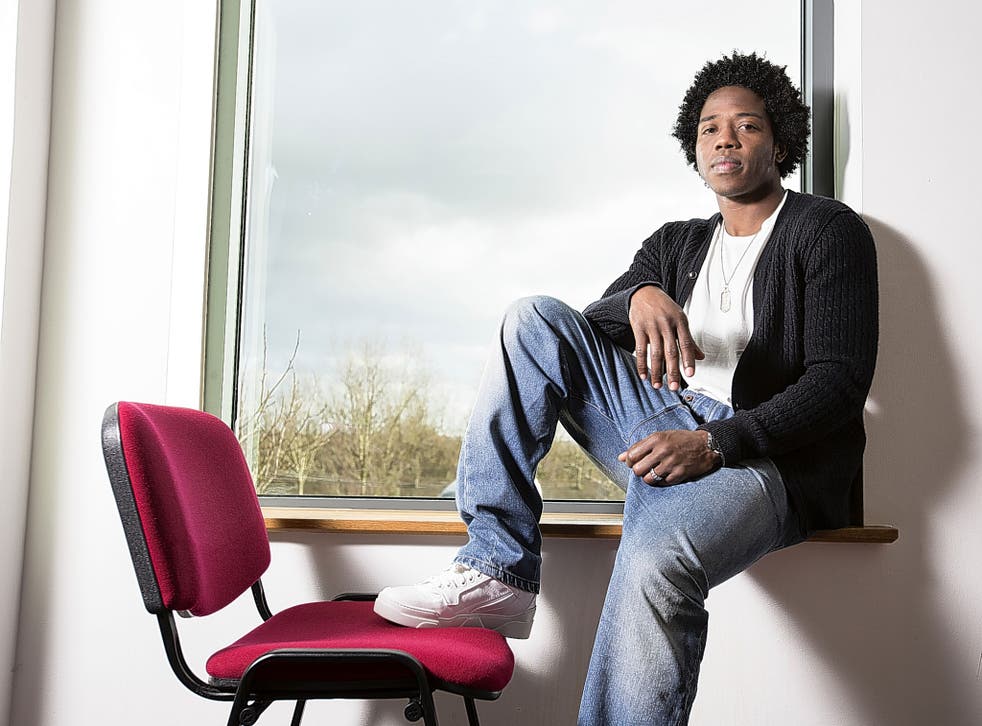 Carlos Sanchez could be forgiven if his mind wanders back to sunnier times when he steps out at Villa Park before this afternoon's fixture with Chelsea. For the Aston Villa midfielder, the sight of Juan Cuadrado, his international colleague, warming up across the pitch with his new club Chelsea may well stir memories of the thrill of last summer when the pair were part of a Colombia side that illuminated the World Cup with some brilliant goals – and mad dance moves – during a giddy ride to the last eight.
Just as with last Sunday's reunion with Arsenal's Colombian goalkeeper David Ospina, however, the Villa man now has different priorities from his old friend; where Cuadrado has joined Chelsea's pursuit of the big prizes, Sanchez has a more modest ambition: survival.
Villa have not won in the Premier League since 7 December. They have taken three points from their last eight games. And – the big stat of the week after that 5-0 thumping by Arsenal – they have now not scored for a club record six league matches, leaving them with only 11 league goals all season.
It paints a pretty bleak picture going into Paul Lambert's 100th Premier League game as Villa manager, yet Sanchez, breaking into a smile, is evidently not somebody easily cowed. "I am a very optimistic person," he tells The Independent. "I don't know if it is because I've come up right from the bottom but I am someone who always thinks you can make things better."
It is tempting to believe these are more than cheap words from a player who has provided one of the few bright spots of another grey season for the Birmingham club. Indeed, given his reported £4.7m fee from Spanish club Elche, the man they call "The Rock" (La Roca) has already proved one of Lambert's shrewdest signings.
Even in the wake of a bad afternoon at the Emirates last Sunday, the composed, deep-lying midfielder earned praise from his manager – "He never once hid from the ball," Lambert said on Thursday, "and that takes bravery when things are not going your way" – and this determination is no surprise when you consider where he came from.
A carpenter's son from the Colombian city of Quibdo, Sanchez, 29 yesterday, has lived out the rags-to-riches cliché of many South American footballers, a story that explains the easy smile and laid-back air as much as it does his inner steel.
Sinking into an armchair at Villa's Bodymoor Heath training ground and speaking softly in his native Spanish, he says: "It is one of the poorest cities in Colombia but people live with a lot of alegria [happiness] and that's the most important thing in life – you have to live life with a smile on your face. I started out playing football in the streets, playing barefoot like all the boys there – we didn't have the money for football boots.
"Every day I would play two or three games. I would go out and train for my club Ciclones, then go back to my barrio Las Margaritas where there was a smaller pitch and we'd play a game there in the night, in the rain. When I was eight I went into a football school in my neighbourhood and we played five a side on a little court."
It was only at the age of 14 that he graduated to the kind of set-up that might be vaguely recognisable to an English schoolboy. "A businessman turned up and wanted to take me to Medellin, where I went into a football school," he recalls, and at the Alexis Garcia academy "there were more balls and now I had my boots to be able to play."
Sanchez's journey had only just begun. While academy colleagues moved on to Colombian clubs, he ended up in the Uruguayan capital of Montevideo, first at Danubio – where he played alongside Edinson Cavani – and then River Plate Montevideo. If Uruguayan football was a school of hard knocks for a young Colombian, he was rewarded: there he met his wife, Noelia, and got his move to Europe. "The good thing about Uruguay is European businessmen go there ahead of Colombia and so you get a lot of Uruguayans in Europe. When I was 21, some Frenchmen came looking for players and said to me, 'How about going to France?' I didn't ask how much I'd be earning, I was just that keen to go."
It was in Uruguay too that he got his first international call-up. To Colombian fans he was then an unknown – "They were asking, 'Who is he?'" – but not for long. Today he has the experience of more than 50 caps and seven full seasons in Europe – six with Valenciennes in France – not to mention the pivotal role he played for his country at Brazil 2014.
"My job was to provide the balance, to win the ball back and try to link up with the more offensive players – James [Rodriguez], Cuadrado – so they could go and do the things they are capable of like opening up defences and getting goals," he says.
He will never forget the sight that greeted the squad on their return to Bogota after the quarter-final defeat by Brazil. "You looked to the horizon and the crowds didn't stop there," he says, and those "extraordinary moments" mean he is "very close" to his compatriots playing in the Premier League. "I've seen Ospina in London and [Radamel] Falcao in Manchester," he adds, and now for today's reunion with Cuadrado.
Sanchez describes Chelsea's £23.3m recruit from Fiorentina as a "jugadorazo" – a great player – and predicts big things for him at Stamford Bridge. "He can make a major impact, for sure. He has a lot of quality, he is very fast, he can play down both wings and he works hard. I have no doubt he can adapt here."
For Sanchez himself, this process of adjustment "took time". Indeed, the disappointment at Arsenal had echoes of a testing debut against the same opponents in September. It is little wonder the first football word he learnt here was "behind" as he recalls the runaround he got from Mesut Özil. "He gave me a really tough time. He's intelligent and his movement is so good. In my position when there's a player who is always getting behind you and picking up the ball in that space, it is difficult."
He continues: "[English football] switches from attack to defence here in a flash. You could see it in the Chelsea-Liverpool game [the Capital One Cup semi-final] with so many attacks at both ends. I was used to a game with more control, like in Spain. But I have got used to it now. You have to always be looking behind you."
Arsenal 5 Aston Villa 0 player ratings

Show all 22
Especially, it might be said, at Villa Park right now. Villa's current troubles have led Andy Gray and Paul McGrath – two Holte End heroes of yesteryear – to lament publicly their old club's plight this week. Martin Keown, another Villa old boy, accused Lambert of a negative approach on last Sunday's Match Of The Day 2.
Yet if Villa failed to recruit a new striker in the transfer window, Sanchez at least sees the arrival of the creative Spaniard Carles Gil, his old team-mate at Elche, as a positive step for the country's lowest scorers. "In his first couple of games you could see his quality as a player. He can give us a lot."
He goes on to recall the pair playing in Elche's draw with Barcelona last May that secured their survival in Spain's top flight and while Villa are a much bigger club, a similar effort against Chelsea today would be a start. "We have what it takes to improve," he insists. "Every one of my team-mates and every one working in the club wants to make things better. I'd like ask the public, the people who come to the games, to trust that we are working hard to improve. They shouldn't doubt things will get better if we all stay together."
Join our new commenting forum
Join thought-provoking conversations, follow other Independent readers and see their replies