Comment: A £200,000 gesture by Liverpool and Manchester United that may be the start of much more
Reducing the cost of away tickets is much finer than free coach travel
Ian Herbert
Wednesday 09 October 2013 12:02 Comments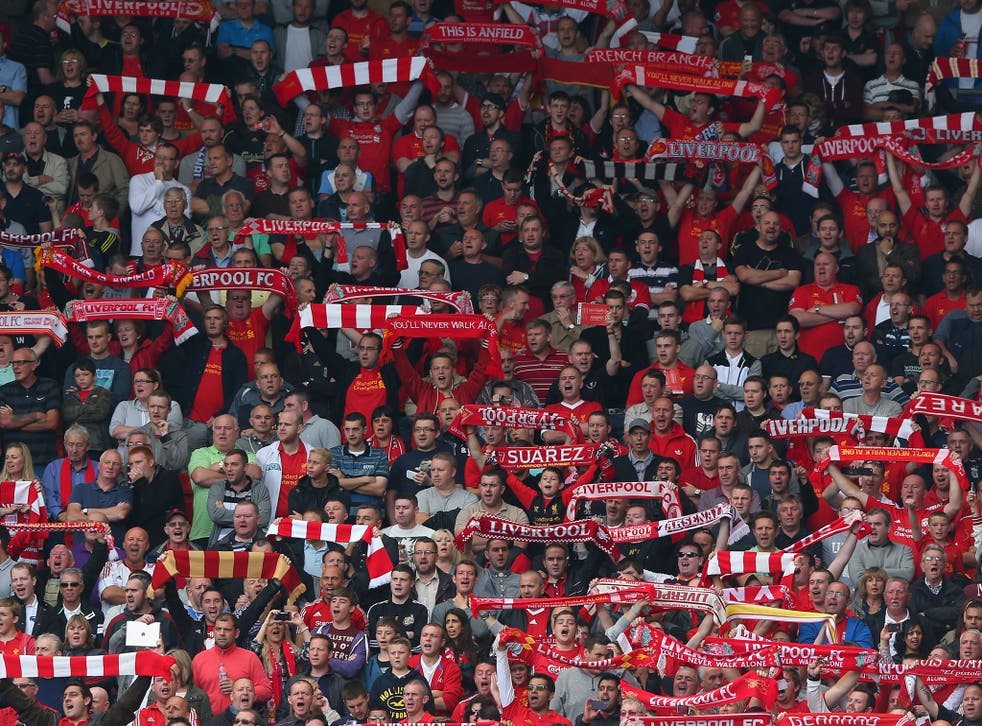 It was one of those relatively rare occasions when Manchester United and Liverpool carried a torch together. Their mutual commitment to driving down the obscene costs faced by fans travelling away to watch a team in the Premier League – "Enough is enough," as one of the banners read at the supporters' midsummer lobby of the Premier League – resulted in them being two of only three clubs who have used a £200,000 budget to help all fans, by subsidising match tickets for every away game.
All ways of spending are welcome, but there is something substantially finer about making every ticket for every away supporter cheaper than laying on free coach travel.
The Manchester United Supporters Trust was magnanimous enough to acknowledge that Liverpool's Spirit of Shankly organisation played a leading role in lobbying the Premier League to set aside £12m of its member clubs' TV money to make away travel more affordable. Both of those groups have flourished in the midst of commercial trouble and adversity for their clubs.
Both of United and Liverpool have felt a particularly pressing need to help insulate their fans financially, too. Research undertaken last year showed that United supporters were being charged a minimum of £840 for tickets for their 19 away games – more than £200 above the total required of Reading, Swansea, Southampton and Norwich fans, at that time all in the top flight.
Fans of the six "big" clubs rarely get a cheap day out. There is a considerable drop-off after Arsenal (£819 annually) to Everton (£732.50)
Home games are also a problem. Spirit of Shankly is supporting a practical step taken by the German Reds group, who bought four adult tickets for last Saturday's match against Crystal Place at Anfield to distribute to young supporters between the age of 14 and 17.
Some will be understandably cynical about these developments, at clubs who are the beneficiaries of a new £5.5bn TV deal. It is a drop in the ocean. We also still await details of how a fifth of the teams in the Premier League intend to make fans the beneficiaries of the £200,000 a year they must commit to making away travel cheaper.
But this is a step forward – and will be a leap if a substantial club or two come forward to say that they will reciprocate Newcastle United's commitment to £20 away tickets. Supporters have spoken and will continue to demand to be heard.
Register for free to continue reading
Registration is a free and easy way to support our truly independent journalism
By registering, you will also enjoy limited access to Premium articles, exclusive newsletters, commenting, and virtual events with our leading journalists
Already have an account? sign in
Join our new commenting forum
Join thought-provoking conversations, follow other Independent readers and see their replies