David Beckham: 'Sir Alex Ferguson made me shave off mohawk in Wembley toilets hours before 2000 Charity Shield'
The incident occurred as the pair's relationship became strained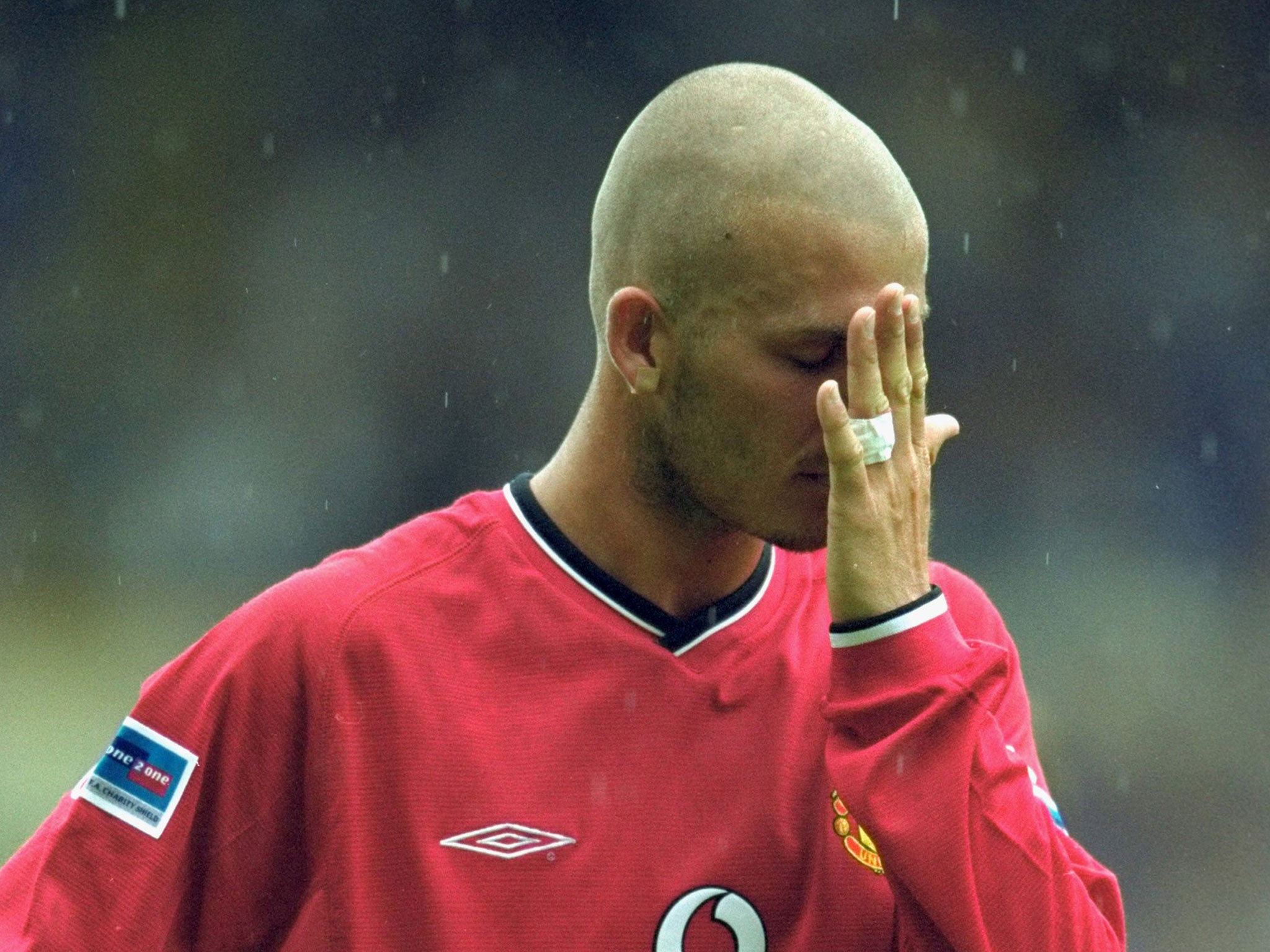 David Beckham has revealed that Sir Alex Ferguson made him shave his famous mohawk in the Wembley Stadium toilets off just hours before Manchester United's 2000 Charity Shield clash with Chelsea.
"I said no at first and then I saw his face change very quickly so I went and shaved it off in the toilet. He was very strict.
David Beckham's style in pictures
Show all 13
Beckham also made an admission on his memorable hairstyles over the years, calling his cornbraids a "bad decision".
"Some of them have been really bad – I hadn't thought them through.
"The topknot wasn't too bad but the cornbraids were a bad decision. It was bad timing as well as I was going to South Africa at the time with England and ended up meeting Nelson Mandela so that's why I regret that one."
Join our commenting forum
Join thought-provoking conversations, follow other Independent readers and see their replies