FA under fire for scheduling major women's international during Tube engineering works
Nearly 10,000 ticket holders couldn't make it into Wembley Stadium to watch England lost to Germany on Sunday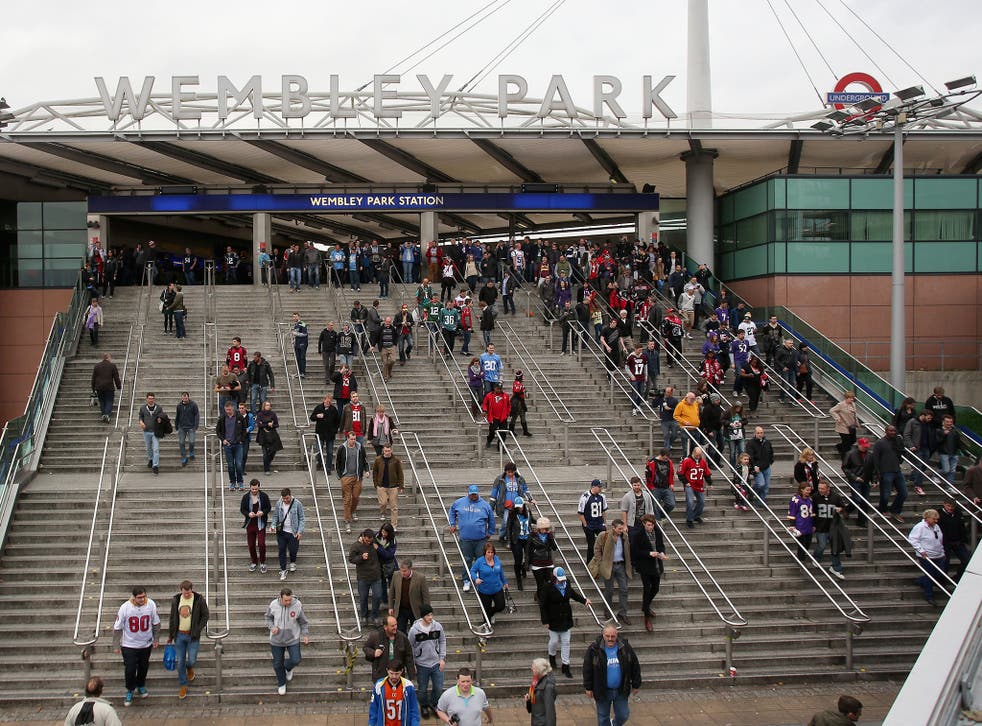 The Football Association has been accused of scoring an own goal by deliberately holding a major women's international on a day when it knew Wembley Park tube station would be closed.
Travel chaos ensued on Sunday, when tens of thousands of fans travelled to Wembley Stadium to watch England play Germany in a match which the England women's team lost 3-0.
Almost 10,000 ticket holders did not make it to Wembley at all, with just 46,000 of the 55,000 who had bought tickets managing to get into the stadium.
A fortnight before the game, the FA decided to cap sales at 55,000 because of what it described as: "longstanding planned engineering works taking place on the day of the game."
The decision left staff at Wembley Stadium "gutted" according to a source close to the FA. And problems with several Tube lines on Sunday proved to be a "perfect storm" they added.
It left fans furious. In a tweet, Paula Crickard said: "if women's football is really being taken seriously why did TFL close the Tube lines to Wembley stadium??"
Another fan, Agnes Gibson, tweeted: "Way to go, TFL. 55,000 travelling to Wembley today and you've shut Wembley Park Tube station. Ridiculous."
And in a posting on the England Women's team Facebook page, Averil Claridge stated: "Great day shame about the transport!!"
One fan, Sadie Kingdon, went further: "Terrible london transport today. A complete nightmare with all the closures and delays."
Liberal Democrat peer Baroness Ludford told The Independent: "The FA has scored something of an own goal. In going ahead with the women's international on a day they knew the Tube station would be closed, they've given an impression of disdain for the women's game. At a time when the commitment of football bosses to uphold equality is under intense scrutiny, this was unwise."
Far from being surprised at the travel problems experienced by thousands of travelling fans, the FA had known several months ago, yet decided to schedule the game for Sunday anyway.
A source close to the FA said: "It was the only day that the German FA and English FA could host the game, and that was the long and short of it."
They added that staff had been "gutted" when tickets sales were capped earlier this month as they expected some 70,000 tickets to be sold.
The attendance at Sunday's game at Wembley is a "clear demonstration of the appetite that exists for women's sport", said Ruth Holdaway, chief executive of Women in Sport.
"It is a real disappointment therefore that capacity had to be capped due to transport engineering works," she added. "We call on TfL and the Mayor of London to learn from yesterday's events and ensure that future planning of women's internationals involves adequate transport and logistical considerations."
In a statement, Phil Hufton, London Underground's chief operating officer, said: "All of our works are planned and coordinated many months in advance to protect, if at all possible, major events from their impact. In this case, we notified Wembley Stadium of the closure plans five months before the date was set for the England ladies international football match."
Join our new commenting forum
Join thought-provoking conversations, follow other Independent readers and see their replies