Fan travels 6,000 miles from China to visit Runcorn FC - because he fell in love with them on Football Manager
A Chinese football fan has made a 12,000-mile pilgrimage to visit his favourite English football team - the mighty Runcorn Linnets of the ninth-tier North West Counties League Premier Division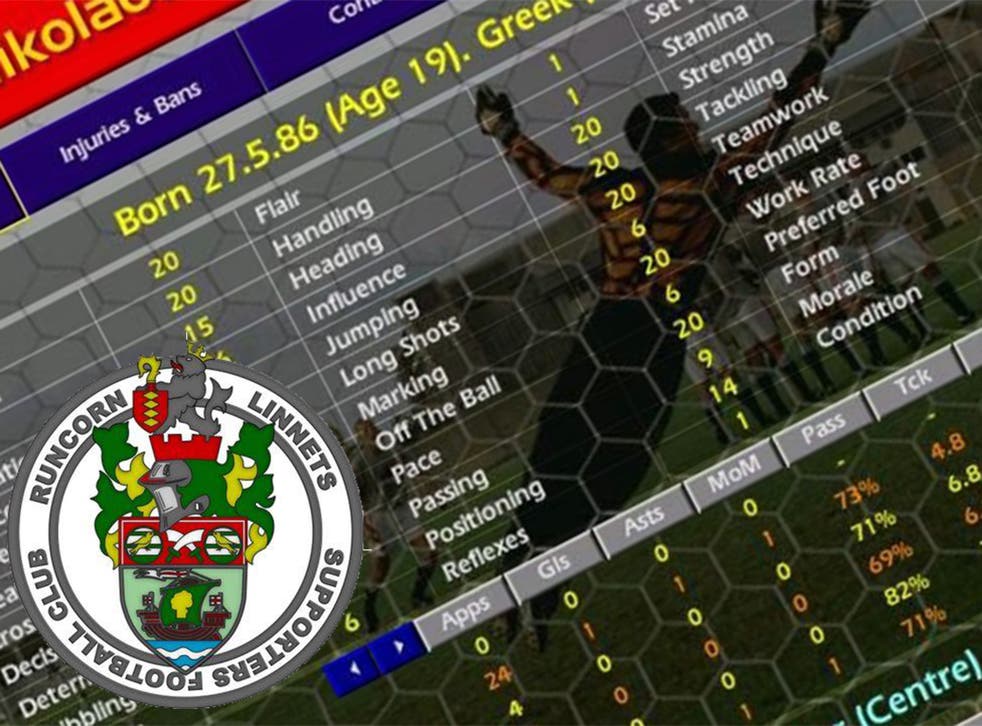 A Chinese football fan has made a 12,000-mile pilgrimage to visit his favourite English football team – but his final destination wasn't Old Trafford, Anfield or Stamford Bridge.
Instead, Huang Wenbin's football pilgrimage took him to the humble surroundings of the Millbank Linnets Stadium, so that he could pay a visit to the mighty Runcorn Linnets of the ninth-tier North West Counties League Premier Division.
Wenbin's love for the club dates back to his days spent playing Championship Manager 01/02, when he decided to take charge of Runcorn FC Halton as they were then known, taking them all the way to the top-flight.
He signed the likes of David Beckham, Ryan Giggs, Roberto Carlos and Edgar Davids for the club, and unsurprisingly won a clutch of trophies including the English Premiership, the Uefa Cup and even the European Super Cup.
And his love for the small club grew so much that he decided he had to pay them a visit in person.
"The first time I made the decision to find Runcorn FC was in 2015," Wenbin said in an interview with Mirror Football.
"I went to Liverpool by train to watch Steven Gerrard's last match at Anfield.
"When the train was parking, I saw a sign for Runcorn. I told my friend I will be there again to find my club."
He travelled to the town with his young family – although endured a few difficulties along the way.
"We all breathed a sigh of relief when we saw that someone was waiting for us in front of the stadium. We spent over 24 hours to arrive in Liverpool from Xiamen in China," he said.
"We missed the bus station and got lost on the road in the countryside near Runcorn Linnets.
"We spent three hours trying to find the club. It must be my false for my poor English speaking and listening."
Fortunately he and his family were given a warm welcome upon arriving in Runcorn, club chairman Mark Buckley happy to show Wenbin around the ground and even let his son have a kick-about on the pitch.
"It was quite humbling, because he was such an honest and polite man. I really, really enjoyed it personally," Buckley said. "It was a fabulous few hours.
"He has already emailed me umpteen photos and his thoughts from the day, so I think I've found myself a pen pal for life, which is brilliant and I'm looking forward to keeping in touch. He's a thoroughly decent bloke."
Register for free to continue reading
Registration is a free and easy way to support our truly independent journalism
By registering, you will also enjoy limited access to Premium articles, exclusive newsletters, commenting, and virtual events with our leading journalists
Already have an account? sign in
Register for free to continue reading
Registration is a free and easy way to support our truly independent journalism
By registering, you will also enjoy limited access to Premium articles, exclusive newsletters, commenting, and virtual events with our leading journalists
Already have an account? sign in
Join our new commenting forum
Join thought-provoking conversations, follow other Independent readers and see their replies