Former Premier League referee warns pressure on officials could lead to suicide
Mark Halsey fears the increasing pressure could have devastating affect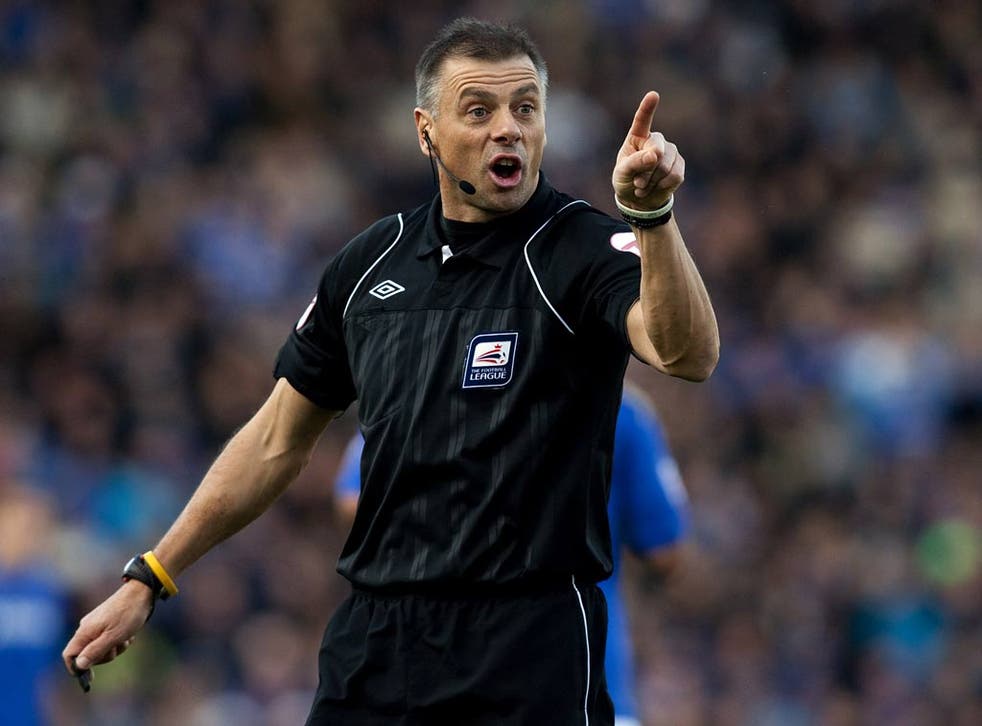 Former Premier League referee Mark Halsey believes the pressure on top-flight officials could lead to one of them committing suicide.
Referees are under coming increasing scrutiny as a result of greater media focus as well as social media outlets, such as Twitter.
And Halsey, who retired from officiating at the end of the last Barclays Premier League season, believes more needs to be done to support his former colleagues.
"There is no hiding place on the field and you have to be mentally tough. But it also follows you off the field more and more now and it can destroy you," Halsey said in his autobiography which is being serialised in The Sun.
"I do feel that referees should get more help to cope with the increasing level of mental strain.
"In my view, given some of the episodes of recent seasons, it will not be long before a referee has a nervous breakdown.
"I also believe that if we do not do something to help referees with mental health and stress issues, then we could see a suicide."
Halsey was the victim of two abusive tweets 12 months ago after officiating in Manchester United's 2-1 victory over Liverpool, sending off Reds midfielder Jonjo Shelvey before awarding United a penalty, which was scored by Robin van Persie.
The tweets, both of which referred to his throat cancer diagnosis in 2009, were widely condemned by other Twitter users and while Halsey received support from Premier League managers and friends, his former bosses were a lot less forthcoming.
"I got little from my bosses apart from a call from Mike Riley, the head of the PGMOL, and one from the Select Group manager Keren Barratt asking if I wanted to come off my next game at Southampton."
PA
Register for free to continue reading
Registration is a free and easy way to support our truly independent journalism
By registering, you will also enjoy limited access to Premium articles, exclusive newsletters, commenting, and virtual events with our leading journalists
Already have an account? sign in
Register for free to continue reading
Registration is a free and easy way to support our truly independent journalism
By registering, you will also enjoy limited access to Premium articles, exclusive newsletters, commenting, and virtual events with our leading journalists
Already have an account? sign in
Join our new commenting forum
Join thought-provoking conversations, follow other Independent readers and see their replies