Goal-line technology approved in historic change to football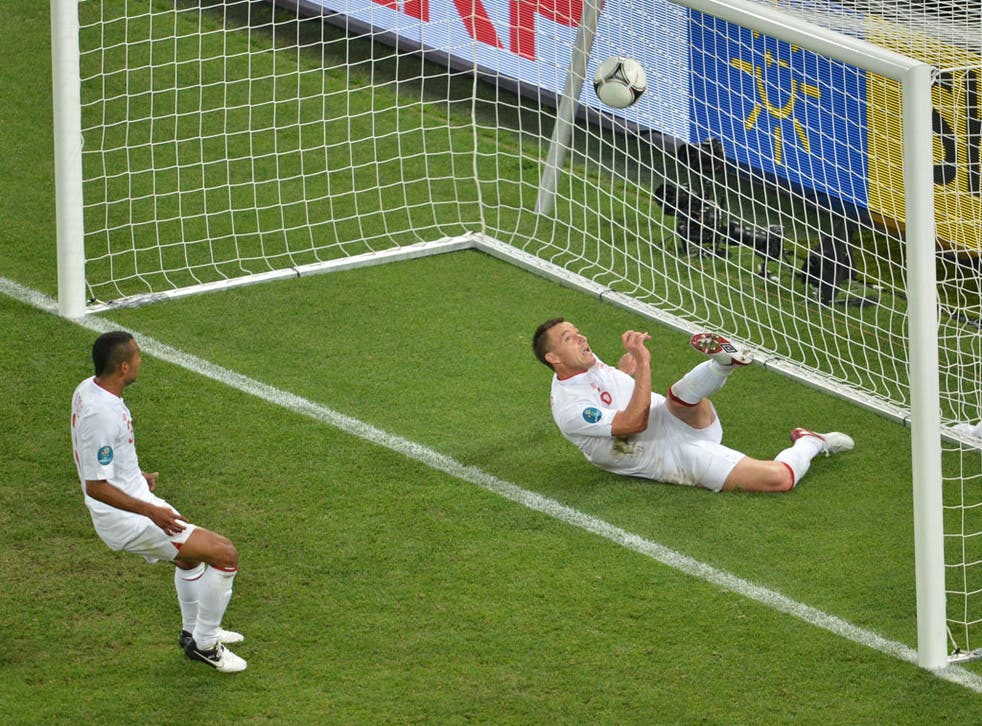 Goal-line technology has been approved as part of the laws of football in an historic decision by the International FA Board (IFAB).
Two systems, Hawk-Eye and GoalRef, have been approved by the IFAB after passing a series of scientific tests.
Technology could be introduced into the Premier League as soon as the new year following the decision at a meeting in Zurich.
FIFA general secretary Jerome Valcke said they intended to bring goal-line technology in for the Club World Cup in Japan in December, next year's Confederations Cup and the 2014 World Cup in Brazil.
Valcke said FIFA would pay for the systems - around 250,000 US dollars per stadium - and leave them in place in the stadiums.
FA general secretary Alex Horne told a news conference in Zurich it was "a hugely important day" for football.
He said: "We believe that it is a great day for football. From an English perspective today is a hugely important day, it is a cause we have had on our agenda for a number of years.
"This is about having the right technology helping the referee in a relatively rare occurrence - the scoring of a goal."
The systems will have to tested after they are installed in each stadium to make sure they are working properly before they are licensed for use.
There will be no move towards bringing in other technology, such as video replays to judge offsides for example, said IFAB in a statement.
"This approval is subject to a final installation test at each stadium before the systems can be used in 'real' football matches," said the statement.
"The IFAB was keen to stress that technology will only be utilised for the goal-line and for no other areas of the game."
PA
Join our new commenting forum
Join thought-provoking conversations, follow other Independent readers and see their replies