Hillsborough: Everyone in football has waited too long for the lies to be exposed
Sent to cover the Hillsborough aftermath in his first assignment as a reporter, Ian Herbert traces the long search for the truth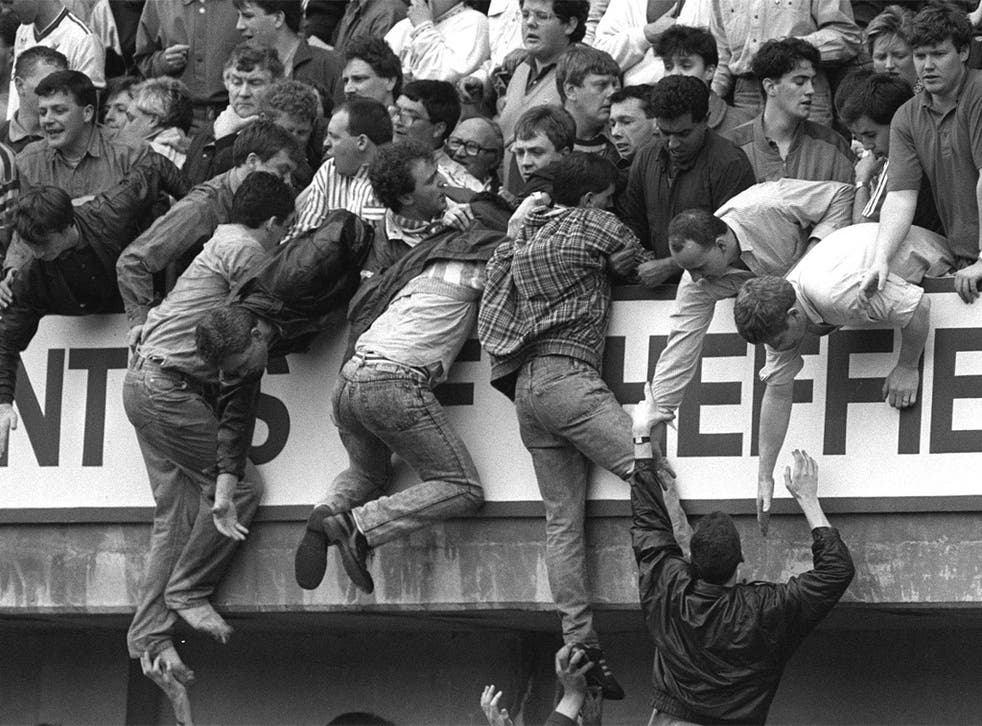 It was a bleak, autumnal Liverpool day in 1989 when this correspondent's working life began in the aftermath of the disaster that still had a hold on the place. It was a tight, grim hold and a prime professional preoccupation of those early weeks – reporting the case of Tony Bland, a 28-year-old who went off to Hillsborough and never saw those he loved again – was not joyful. Bland suffered brain damage that left him in a persistent vegetative state and it took his family four years simply to be allowed to withdraw life-prolonging treatment and allow him to die with dignity.
That short, bleak journey with Bland feels like a short lifetime ago now and makes it seem even more staggering that such an extraordinary volume of previously unknown detail on the fateful FA Cup semi final should have taken until yesterday – another bleak, autumnal one – to be delivered back to Liverpool.
There had been no QCs, no adversarial exchanges, no televised event, no leaks. Simply nine dignified individuals, led by a bishop, in two-and-a-half years of quiet, persistent pursuit of information. The quality and quantity of what they produced took your breath away – and blew away for ever the "3.15 cut-off", words which have tracked the course of nearly a quarter of a century in this city, effectively clearing the way for the inquests that will surely prove that the deaths of 96 people were caused by misadventure, if not manslaughter.
The single most vital finding from yesterday's report was that 28 people did not die as the inquest coroner, Stefan Popper, said they had done, and that another 31 had heart and lung functions after the Leppings Lane crush – meaning Popper's inquests were deeply flawed. And yet, the devil for us all was in the small detail. I do still recall the air of collective indignation and determination within the Liverpool Daily Post offices that autumn of '89, as a crusading zeal took hold to do the victims justice five months on from Hillsborough. But yesterday it emerged that even "we" had been initially swept along by the tide of lies about Liverpool fans propagated by people such as the Sheffield Tory MP Irvine Patnick, South Yorkshire Police Chief Constable Peter Wright, local Police Federation secretary PC Paul Middup and ex-Football Association chief executive Graham Kelly – and then disseminated by Sheffield's Whites news agency.
The Panel told us that a mere three days after the disaster the Post's magisterial columnist of that era, John Williams, wrote of how "gatecrashers wreaked their fatal havoc", their "uncontrolled mass hysteria … literally squeezed life out of men, women and children." It was "yobbism at its most base" as "Scouse killed Scouse for no better reason than 22 men were kicking ball…"
Williams' supreme standard of work before his relatively early death should not allow him to be denigrated but yesterday told us how lies can be halfway around the world before the truth has its trousers on. The Manchester Evening News and Yorkshire Post were not covered in glory by the Panel either. Only The Times' Simon Barnes immediately offered the enlightened view.
This was such an easy, lazy narrative, swallowed because of the preoccupations of that era – hooliganism, Margaret Thatcher's membership schemes – and because Heysel was not such a distant memory. It took presence of mind not to swallow the disinformation which was further cooked up in the Pickwick Restaurant in Sheffield, where a 10am Special Joint Branch Board Meeting of the local police federation was held 24 hours after Williams' article was published. That meeting, we now know, was joined by Wright, the Chief Constable, who wanted to talk about the "trauma" which had been inflicted on the force.
It has been Liverpool's greatest misfortune that across the course of inquests, tribunals, judicial reviews and scrutinies of evidence, no one arrived to correct the course of this narrative. The media delivered up another cast of bad guys in the guts of the Panel's evidence yesterday but none of the acts chronicled was more unsavoury than the decision of the now discredited coroner, Popper, to take blood samples from the Hillsborough dead to establish the blood alcohol levels. ("Exceptional" was the word Bishop James Jones used to describe that act. These quiet men and women didn't go for public character-bashing.) Paragraph 70 of the executive summary also speaks for itself. "A document disclosed to the Panel has revealed that an attempt was made to impugn the reputations of the deceased by carrying out Police National Computer Checks on those with a non-zero alcohol level."
And somehow, as the years passed by and the memory of Hillsborough faded, Liverpool's plaintive cries for those 96 lost souls became characterised as those of an obsessive, maudlin city. Boris Johnson said that Liverpool wallowed in a "victim status", then proceeded to make a choreographed, farcical trip North to say sorry. The editor of The Sun at the time, Kelvin MacKenzie, popped up in December 2006 to say his paper told the truth. "I was not sorry then and I'm not sorry now," he scoffed. I called his number to ask him more. He put the phone down.
Some did not lose sight of the real story, though. I count in their number Tony Hope, a supporter I met in Anfield Road's Sandon Lounge on the 2005 night Liverpool won the Champions League in Istanbul when The Independent wanted a report from ground level. Hope repaired to the Hillsborough Memorial at half-time, with his team 3-0 down. His prayers were answered and I reported it. He asked for my business card and rang me on 25 May every year for five years or so. The believers have also included Andy Burnham MP, who paved the way for yesterday's Panel and is wasted outside Government, and The Guardian's David Conn, once of this parish.
The story still isn't finished. Early yesterday afternoon Trevor Hicks, whose description of losing two daughters was as unbearable to hear this week on television as it always is, spoke out to say that prosecutions will be sought now and inquests pursued. A foul rain was beating down outside at the time, reminding us all that this was not a happy moment and that the truth had arrived 23 years too late.
Join our new commenting forum
Join thought-provoking conversations, follow other Independent readers and see their replies