Is Chelsea midfielder Juan Mata right for Manchester United? The case for and against a £40m move
Former Manchester United player Gary Neville has said Mata does not fit into United's 'philosophy', however The Independent's Kevin Garside says the Spaniard is a good fit for David Moyes' side
Wednesday 22 January 2014 02:00 Comments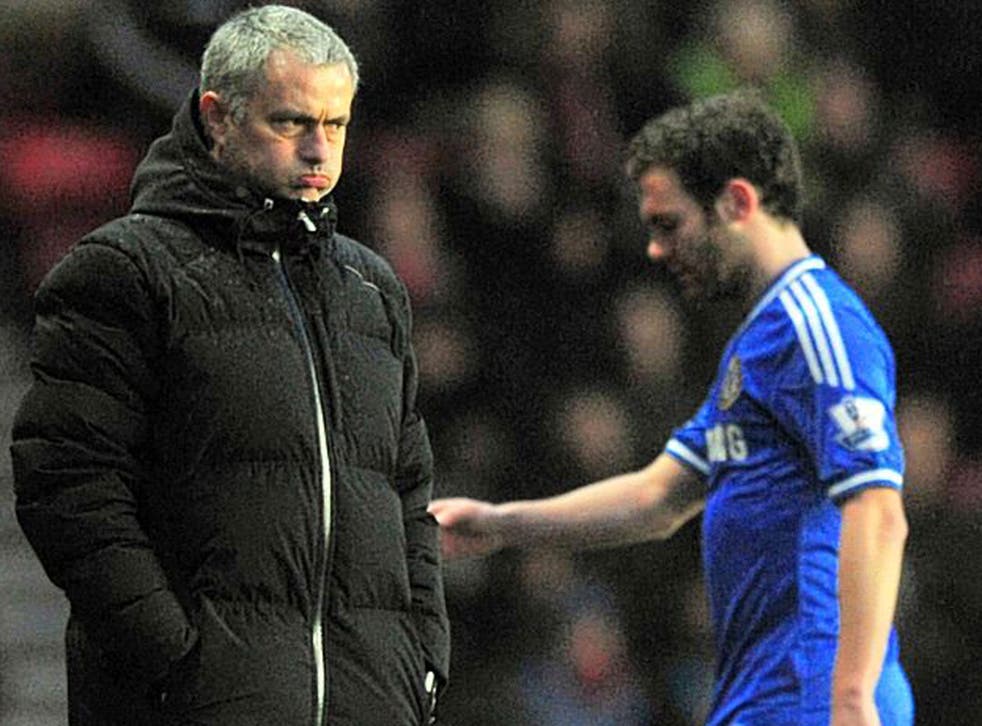 Juan Mata is on the verge of a £40m-plus move to Manchester United - but is he the answer?
NO - says Gary Neville
He does not fit club's buying philosophy and Moyes would have to restructure the team
Does Juan Mata fit with what I would call the typical philosophy of Manchester United? I would say no.
Wayne Rooney and Robin van Persie are up front, if they are fit, so where are you going to play him? Are you going to play him off the left or off the right?
We've seen Shinji Kagawa play off the left, we saw Kleberson play at times off the left, we've seen Juan Sebastian Veron at Manchester United move to the left because he couldn't play central midfield.
They would have to change to accommodate Mata in the way they normally play. They normally play with wide players. Sometimes they tuck in, but generally they have wide players and the thing for me is where is he going to play?
Maybe they have to change the philosophy and maybe that's what David Moyes is thinking. Maybe he wants to play narrow wide players and maybe a three in midfield.
Mata is obviously a fantastic football player, there's no doubt about that, and one thing this potential move does do, I suppose, it shows that David Moyes, Manchester United and Ed Woodward need to sign a big player. They need to make a noise and if they get him in it will attract potentially other players – and they need three or four players.
That's a lot of money, £37m, but they need a signing. What it could be is the start of something to lead to other things, but typically I wouldn't say he fits.
If you took Paul Pogba, Marco Reus, Luke Shaw and Arturo Vidal – they would fit into Manchester United's philosophy.
Lucas Moura would and Ilkay Gündogan and Julian Draxler would. They are young players who have still not reached their full potential and have the potential to go on to be world-class players.
They are good players at the moment and that fits the Manchester United mould of how they have historically signed, more often than not.
Gary Neville was talking on Sky Sports
YES - says Kevin Garside
Old Trafford's tradition for wide players is outdated and creative deficit needs solving
What is a Manchester United player? The question is begged by the argument volunteered by Gary Neville that Juan Mata is not a man for Old Trafford. United, according to Neville must have wide players. Why? They have wide players now and it isn't working.
Indeed, you might argue that the dogmatic adherence to that ancient notion is part of the problem currently afflicting Old Trafford. Maybe the idea of the same man hugging the touchline is itself outmoded?
I would not presume to lecture a member of the England coaching staff but I do worry that a thinker as deep as Neville feels a players as versatile and creative as Mata would not be a fit for United. Would he have the same concerns if Lionel Messi became surplus to requirements at Barcelona? Similarly, would he ever have countenanced the re-alignment of Cristiano Ronaldo from wing to roaming forward. Mata is no Ronaldo or Messi, but the point is made.
United have a creative deficit in the final third, the need of an incisive presence to fashion openings. Mata is proven in the Premier League and good enough to have been Chelsea's player of the year two seasons running. That Jose Mourinho does not select him ahead of Eden Hazard, Willian or Oscar does not make the case against Mata.
Mourinho is paid to make these decisions and prefers the others, none of whom are shabby, above the Spaniard. He can afford to. Would Mata be out of the side if Mourinho was selecting from a pool of players including Tom Cleverley, Darren Fletcher, Phil Jones or, for that matter, Antonio Valencia, Nani and Ashley Young?
You might baulk at the £40m valuation, but there is little United can do to counter footballing inflation, however mad it is. And at that price Mata still comes in cheaper than Mesut Özil, his playmaking equivalent at Arsenal.
The story of United's decade of midfield woe...
The story of Manchester United's decade of midfield misery

Show all 15
Register for free to continue reading
Registration is a free and easy way to support our truly independent journalism
By registering, you will also enjoy limited access to Premium articles, exclusive newsletters, commenting, and virtual events with our leading journalists
Already have an account? sign in
Join our new commenting forum
Join thought-provoking conversations, follow other Independent readers and see their replies