The Independent's journalism is supported by our readers. When you purchase through links on our site, we may earn commission.
James Lawton: Jose Mourinho's dream punctured by nerveless Bayern Munich riposte
German club prevail in rapier duel to cut down Portuguese coach's hopes of unique treble
James Lawton
Thursday 26 April 2012 12:15 Comments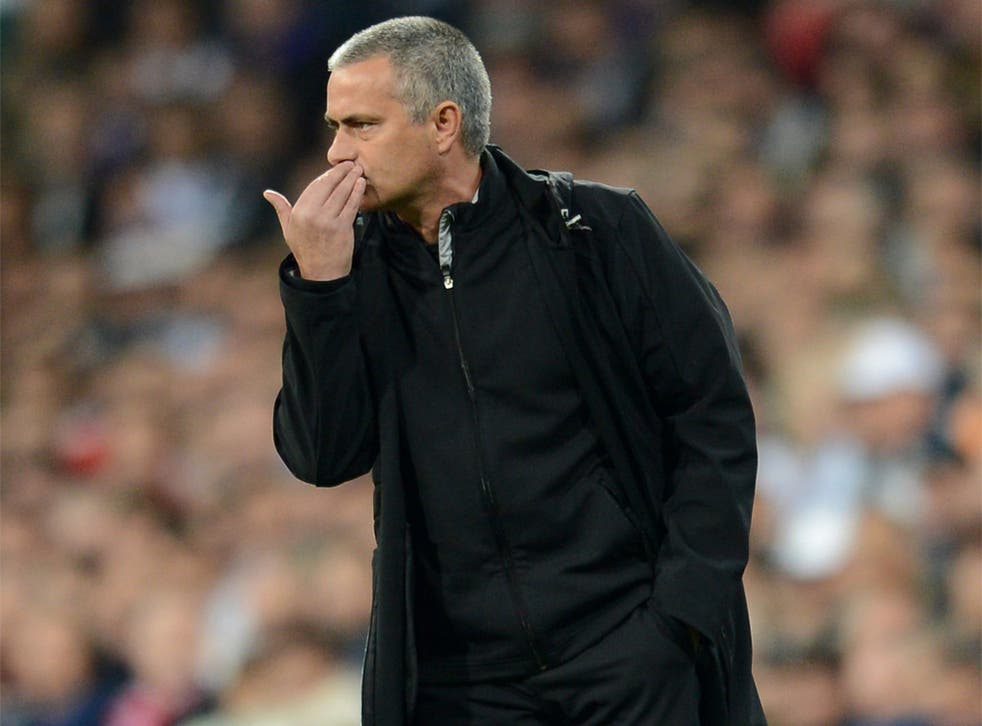 When Bastian Schweinsteiger smashed in the decisive penalty that carried Bayern Munich into the Champions League final on their home ground, and then beat his naked chest, Jose Mourinho got up from his knees and walked into the shadows of the Bernabeu, perhaps aware, finally, that even he is powerless before the whims and the melodramas of this greatest of club tournaments.
Mourinho was close to the unique distinction of winning three European Cups with three different clubs. He could taste the lonely splendour of it when Cristiano Ronaldo swept Real Madrid into an early 2-0 lead. But what he could not imagine – and he can hardly have been alone in this – was that for a second time in 24 hours a team would play with an unforgettable passion – and nerve.
After the siege of Nou Camp, it had been the rapier duel of the Bernabeu before first Ronaldo, then Kaka stumbled in the penalty shoot-out that had never seemed so cruel, so arbitrary in its detachment from all that had gone before.
The exchanges were so quick, and so often brilliant, that heroic but depleted Chelsea must have felt that their extraordinary victory over Barcelona had simply carried them from one logically impossible task to another.
Certainly had they been invited to pick their opponents for the Munich final next month, they might have elected to do it by using straws. Which was the shorter one, Real or Bayern?
It was not even a debate in the first surge of Ronaldo's brilliance. In 14 minutes he had scored twice, once from the spot, with mocking aplomb and Bayern's slender lead from the first leg had been engulfed. In the process Ronaldo had brought his mano-a-mano contest with the sidelined Lionel Messi, for a few months at least, to a most brutal conclusion. Or so it was easy to imagine.
Yet if Bayern also seemed like prime candidates for the Champions League last rites, the idea was exposed soon enough as a gross under-estimation of the team the old Bundesliga fox Jupp Heynckes has shaped around the attacking brilliance of Arjen Robben, Franck Ribéry and Mario Gomez.
Between them they sent a series of shock waves through the great stadium and when Robben's penalty brought the aggregate score and away goals level you might just have heard a busker performing in the Puerto del Sol.
The quality of the ensuing football inevitably reminded you of the huge chasm Chelsea had crossed 24 hours earlier when they neutralised one of the two football cultures that last night provided a match of such consistently thrilling rhythm and bite.
Those who regarded as a near certainty the final contest between Mourinho and Roberto Di Matteo, the man who has so brilliantly exploited the enduring character of the team built by the Special One, were forced into profound re-appraisal.
Included in it, there had to be new respect for the bullish pre-match demeanour of Heynckes. He spoke of his bone-deep conviction that Bayern had the means to build on the lead they achieved at the Allianz Arena. There would be no hanging and holding and so it proved as the first extraordinary impact of Ronaldo began to wane.
Robben was especially filled with self-belief and some of his inter-changes with Ribéry brought an increasingly sombre expression to Mourinho's face.
The fluency of Bayern no doubt persuaded him that he needed a little new momentum of his own and the result was the appearance of the faded but still lingeringly brilliant Kaka.
It was a desperate throw by the man who would rule the football world and, as we might have guessed at this point in the slippage of a great triumph, it didn't work. Bayern, like Chelsea, had different and superior plans.
Register for free to continue reading
Registration is a free and easy way to support our truly independent journalism
By registering, you will also enjoy limited access to Premium articles, exclusive newsletters, commenting, and virtual events with our leading journalists
Already have an account? sign in
Join our new commenting forum
Join thought-provoking conversations, follow other Independent readers and see their replies