James Lawton: NFL could teach the Premier League a great deal about financial fair play
NFL owners' understanding of a league doesn't include that A team could be champions while running up losses of over £100m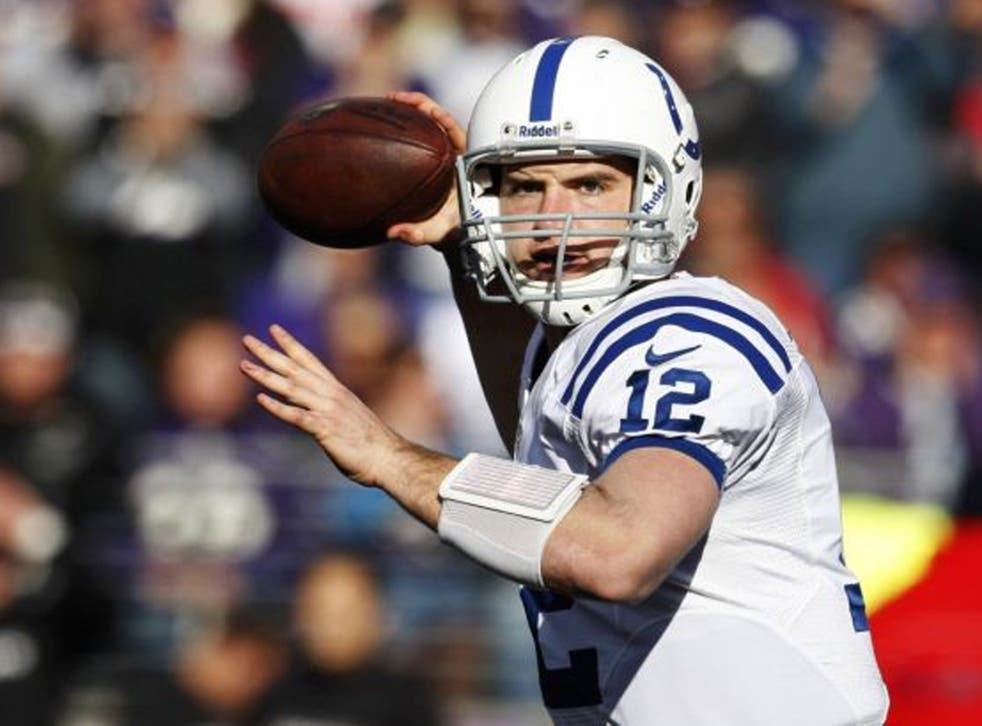 Here in the home of football there was some considerable cynicism concerning the absolute purity of the motivation behind the decision of Manchester United, Arsenal, Tottenham and Liverpool to band together to pursue an early enactment of Uefa's Financial Fair Play regulations.
Those against the move said it was an appalling example of spoiling envy by the once high and mighty and utterly unscrupulous applied to the unbounded riches of the new plutocracy of Chelsea and Manchester City – and one designed not only to claw back some of their old advantages but deny other much less fortunate clubs the chance of rescue by the oligarch or sheikh of their dreams.
Those in favour, while recognising the essential hypocrisy of clubs who, in the past, were happy enough to flaunt their financial muscle, argued that it might just bring a degree of balance and sanity to a league which is becoming progressively, even obscenely, unbalanced.
This was an intriguing debate right up to the moment you spoke to an official of the National Football League, which at the moment is involved in a superbly competitive climax to its season and ever more convinced of the wisdom of its founders, in a car showroom in Canton, Ohio, when they formed the unshakable belief that any league is only as strong and as healthy as its weakest member.
"To be honest," he said, "most NFL owners simply wouldn't be able to get their heads around this discussion. Their understanding of a league doesn't include the possibility that a team could be crowned champions while running up losses of over £100m.
"The whole basis of NFL policy is to create genuine competition and every league regulation is designed to support this proposition."
There are many such regulations, of course, and in order of importance they are generally listed as follows. 1: The draft system, whereby this season's least successful team gets first pick of the best available player; 2: Salary cap in which every NFL team has to operate on a budget of roughly $120m; 3: Shared revenue, which is all TV income, whether you appear nationwide a dozen times or not once, 40 per cent of all ticket sales and 60 per cent of shirt sales beyond the team's city and state.
"Under this system," says the NFL man, "you have to be either spectacularly brilliant or incompetent to experience the extremes of consistent success or failure."
The point is confirmed by a mound of statistics, historic and current.
Over the 20 years of the Premier League there have been five champions. The title has gone to Manchester United 12 times, to Arsenal and Chelsea three times each, once to Blackburn, in the time of the old steelman Sir Jack Walker's munificence, and now resides with the richest club in the world, Manchester City. This compares with 12 Super Bowl champions over the same period, with the biggest multiple winners, Dallas Cowboys, New York Giants and New England Patriots winning three each and New Orleans and Tampa Bay among those to have won once.
Consider the betting for the Premier League title with so much of the programme to be completed: Manchester United 2-7, Manchester City 100-30, Chelsea 14-1, Tottenham and Arsenal 200-1 and Everton 500-1. This compares, going into the last three games of the NFL season: Patriots 11-10, San Francisco 49ers 9-4, Atlanta Falcons 9-2 and the Baltimore Ravens 8-1.
As Harry Redknapp peers through the January window while considering the cliff face of his battle against relegation, having seen Chelsea snap up Demba Ba on account of the failure of £50m Fernando Torres, it is also interesting to note this season's performance by the sick men of the last NFL season.
The Indianapolis Colts trailed out of last season with a record of 2-14. This time, buoyed by their No 1 draft pick, Andrew Luck of Stanford University, the alma mata of Tiger Woods and John McEnroe, they made the play-offs after winning 11 games. Washington Redskins, also in desperate shape, rallied this season with the help of another top quarterback, Robert Griffin III, to win their division of the NFC.
Yes, of course, English football operates in another world and there is no easily regulated system of recruitment from high-level university sport, but certain operating principles of American football have surely never more cried out for some inspection this side of the Atlantic.
The most rigorously applied regulation concerns ownership. Under NFL regulations, the owners of Chelsea, Manchester City, Manchester United and the tragi-comic Venky's of Blackburn would have had a more strenuous task of winning control over their famous old clubs. Ironically, the Glazers did manage to buy the Tampa Bay Buccaneers but the debt-heavy composition of their bid for United would have been laughed out of an owners' meeting which demands a three-quarters majority vote.
Roman Abramovich and Sheikh Mansour could only have bought Chelsea and City after an exhaustive examination of their finances – and the Sheikh's predecessor in Manchester, Thaksin Shinawatra, would surely have been wasting his time.
Robert Kraft, owner of the Patriots, says that he briefly contemplated a bid for Liverpool. He is a great admirer of the world's most popular game. Then he inspected the financial mores of the Premier League and was aghast.
The late Art Modell, owner of the Cleveland Browns and Baltimore Ravens, who started his working life as a father-less 15-year-old cleaning the hulls of ships in Brooklyn docks, could not be said to be shorn of a ruthless competitive streak. However, when he became a patron of sport he saw the point of keeping the gridiron so level that success would come only as a result of brilliant coaching and play.
He once said after an owners' meeting which enforced the belief in budget caps and some basic understanding of the meaning of the word league, "We are Republican fat-cats who vote socialist."
They also run a sport, it is maybe timely to remember, in which Super Bowl rings have to be won rather than bought.
Gamesmanship or cheating? A sport divided
Richard Keys and Andy Gray have stood together in good times and bad to form one of football broadcasting's more enduring partnerships, which made it all the more refreshing to catch some of their furious disagreement on the issue that has come to so disfigure the game.
Gray, the old pro of an often terrifying physical presence in the colours of such as Aston Villa and Everton, took the professional line that in the football jungle you accept whatever the referee gives you, even if it includes the outrageous penalty granted to Southampton's Jay Rodriguez after an especially egregious dive at Aston Villa on Saturday.
I happen to agree with the Keys' position that one of these days professional football will have to look in the mirror and see quite how far it has debased the concept of honest sport. In the meantime, however, it is good to know that the argument is not being utterly buried beneath mountains of evasion and platitude.
The truth about Armstrong is already out there
No one will argue with the call by Brian Cookson, president of British Cycling, for Lance Armstrong to tell the whole truth and nothing but when he is taken into the potentially warm embrace of Oprah Winfrey this week.
Yet is there not just a whiff of lingering denial when he also says, "Let's not have innuendos and smears, let's have the facts and names of places, towns, the amounts"?
We may well have to settle for something less than an unvarnished rendition of reality but we shouldn't forget that the essential truth is already out in the open. This made it all the more disturbing when the president of the world cycling authority, Pat McQuaid, described the whistle-blowers who put it there as "scumbags". Cycling officialdom, let's be frank, hasn't exactly occupied the vanguard of reform.
Register for free to continue reading
Registration is a free and easy way to support our truly independent journalism
By registering, you will also enjoy limited access to Premium articles, exclusive newsletters, commenting, and virtual events with our leading journalists
Already have an account? sign in
Register for free to continue reading
Registration is a free and easy way to support our truly independent journalism
By registering, you will also enjoy limited access to Premium articles, exclusive newsletters, commenting, and virtual events with our leading journalists
Already have an account? sign in
Join our new commenting forum
Join thought-provoking conversations, follow other Independent readers and see their replies