James Lawton: What's wrong with Wayne Rooney?
Substituted against Arsenal and displaying a body language bordering on the listless, he appears to be a shadow of his former self. Has England's best player fallen out of love with the game at 20?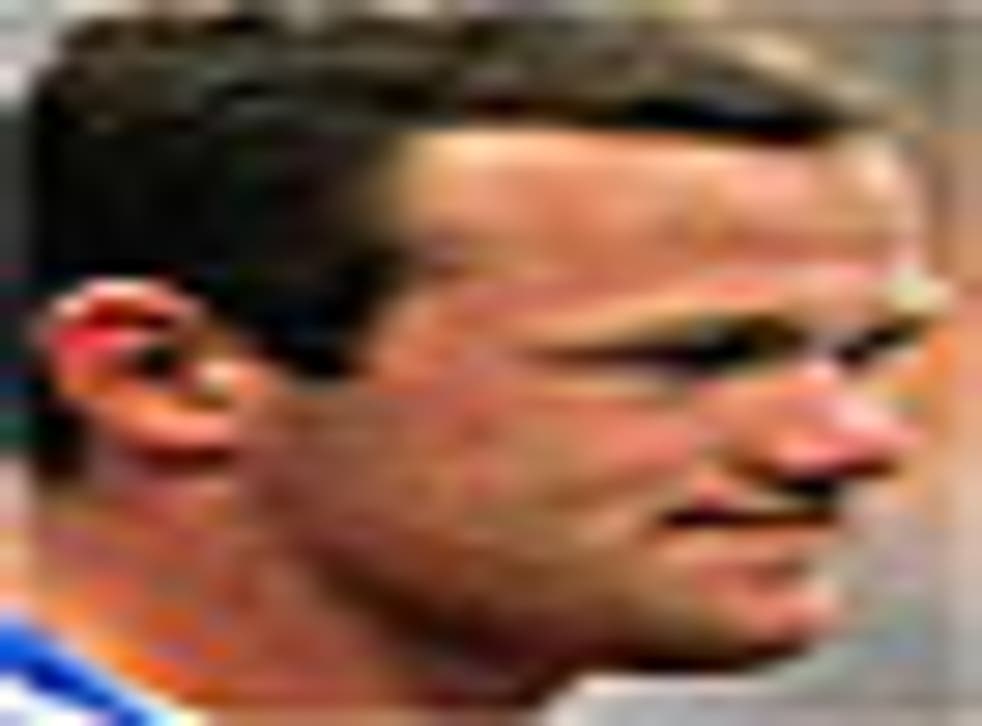 Next month, or about half a decade since he was handed the keys not to the door but pretty much the entire football universe, Wayne Rooney will be 21. A time for champagne and untroubled contemplation of a prodigious playing career and vast earning power, you might say. But only if you had not seen his last two performances for Manchester United.
By his own once extraordinary standards, both of them were wretched - a fact which his manager, Sir Alex Ferguson, reluctantly conceded when he replaced him late in Sunday's defeat against Arsenal.
A few days earlier Ferguson had admitted being mystified at Rooney's lack of impact in the Champions' League game against Celtic. What Ferguson could least understand was the young superstar's lack of vitality, his dull body language, the sense - never before felt - that winning a football game was not something utterly at the heart of his ambition.
Now Ferguson's concern that something is amiss in Wayne's world must be shared by all those who for some time have seen Rooney as the great hope of the English game, a player of such range and natural ability that all other members of what had been described as a golden generation - David Beckham, Steven Gerrard, Michael Owen, Rio Ferdinand - could only envy. There is no such hubris now, only a fear that the unthinkable, the unimaginable has happened.
Could it really be that Rooney has fallen out of love with football, that too much has been expected too soon and that in the process something deep and fundamental in his make-up has been pushed off course?
Many will say this is alarmist drivel, though interestingly they can hardly include Roy Keane, who in his new and rather stunning statesmanlike pose as manager and occasional television analyst has suggested that the wunderkind has still "a hell of a lot to do, Wayne has achieved nothing. I would judge players over a few years rather than one or two."
The fact that Rooney has had two successive games of minimal impact is not in itself so significant. Great players inevitably have thin streaks of form. But it is the demeanour of Rooney that is creating the worry. The relish seems to have disappeared, and in its place there is some of that bleakness which categorised his frustration in the World Cup, where he was seen, somewhat unrealistically on reflection, as a potential saviour despite the effects of a broken foot.
His exit from the World Cup could scarcely have been more disturbing: a red card after a loss of self-control in the most important game England were likely to play in four years.
Earlier in the tournament his anger flared when he was withdrawn from the game against Sweden. Yet at Old Trafford on Sunday he left the field with what seemed only a glum resignation. Certainly it was not the reaction of someone being denied involvement in the thing he loved most: playing in a vital match at the top of the English game.
Since the World Cup, apart from two goals against Fulham on the opening day of the Premiership season, Rooney's most decisive action is said to have occurred in a night-club, where he was reported to have struck fellow professional Michael Gray in an incident allegedly involving his fiancée, Colleen McCullough, whose liking for celebrity and the rewards of the football fast lane have been extensively recorded for several years now.
This came on top of suggestions that Rooney was so angry with the Football Association's refusal to discard the Dutch FA's enforcement of a penalty for a red card he received in a pre-season tournament he was withdrawing his image rights - vital assets in the commercial exploitation of the national team.
The pattern, for the moment at least, could scarcely, be more discouraging or so out of sync with the mood of those days when Rooney was dazzling most everybody who came into his path, and not least Arsène Wenger, who described him as the best young English player he had ever seen. Then, his future looked both thrilling and seamless. He was a natural, a kid untouched by the trappings of football celebrity. He just wanted to play, devouring the game. For a while his future looked untrammelled.
John Giles, one of the game's most fastidious critics, said the boy had the talent of Maradona and Pele, and could not remember a young player of any nationality who had shown more ready-made ability and such a mature understanding of how to use it.
If the declaration was received with at least mild derision in some quarters, it was not so for long. In his first competitive games for England and Manchester United, Rooney's contributions were cyclonic. He was the outstanding player in the European Championship of 2004. His Old Trafford debut was sensational, a hat-trick in Champions' League action against Turkish club Fenerbahce. But there the trail of glory begins to disappear into the trees. From time to time Rooney has inevitably lit up the sky with moments of exquisite skill and breath-taking imagination. He scored two goals against Middlesbrough so inspired and so brilliant in their execution that they conjured the days of Best and Charlton and Law.
That night two kids braved the traffic as they ran alongside Rooney's black sports car waving their autograph books. At Fulham last season he played a ball to Ruud van Nistelrooy that defied the rules of geometry.
But where has the exhilaration and the appetite gone? For the sake of Manchester United and England the hope must be that it has been merely mislaid, that any day now Rooney will awake with all of his old desire to write his name in the sky. Three years ago Rooney celebrated his birthday at Aintree racecourse. Pop stars were on hand. It didn't seem the most brilliant idea at the time; here, after all was a teenaged footballer rather than a trainee celebrity.
Plans for a 21st bash have yet to be announced. In the circumstances this seems right. At least it accords with the wisdom of the old football man Joe Mercer, who once declared: "The one thing you should always celebrate is your victory because in football you never know when the next one will come." It is stunning that, however briefly, this advice might just be worth offering Wayne Rooney.
Jordan's emphasis on the fundamentals inspires Portsmouth's bold advance
Five games into their season, the miracle still holds ­ Portsmouth remain at the top of the Premiership and are still to concede a goal. But how have they done it, how have they shattered the received wisdom that they are the kind of club who at all times are supposed to do no more than make up the numbers?
Joe Jordan, who is coaching at Fratton Park with Tony Adams, says: "It has helped so much that Harry [Redknapp] has brought in some good players. Sol Campbell has found his old game and Glen Johnson has settled in well. This has been a great encouragement to some good young players here.
"Last season we just managed to stay in the Premiership. Coming into the new season there was a conviction that we might just do a bit better than that."
Others will note that in the combination of Jordan (pictured) and Adams, Redknapp has in place a perfect set of competitive values. Jordan, who scored for Scotland in each of his three appearances at World Cups while playing for Leeds United, Manchester United and Milan, was a legend of professional commitment. So, too, was Adams, the lion of Arsenal's and England's defence. Adds Jordan: "It's a straightforward operation. At the start of each week Harry outlines his priorities, and Tony and I work away at putting them in place. What we hope is happening now is that the young players are getting the benefit of playing with professionals who know what it is, and what is required, to be at the top of the game. That can't be imparted overnight. Tony and I benefited from being at clubs where values were passed on, where the expectation was that every pro accepts his responsibilities and gives it everything he has.
"That is what we're working on every day and it will go on whatever our position in the League. We're not taking anything at face value. We're not building illusions. We're just trying to get the basics right.
"There is no mystery in football; as coaches we can help, maybe, but you don't do anything without good players who have the right attitude."
The modesty may be almost quaint, but for the next few days at least no one, not even Jose Mourinho nor Sir Alex Ferguson nor Arsène Wenger, can deny the point is timeless.
Join our new commenting forum
Join thought-provoking conversations, follow other Independent readers and see their replies