John Terry denies he 'snapped' during confrontation with Anton Ferdinand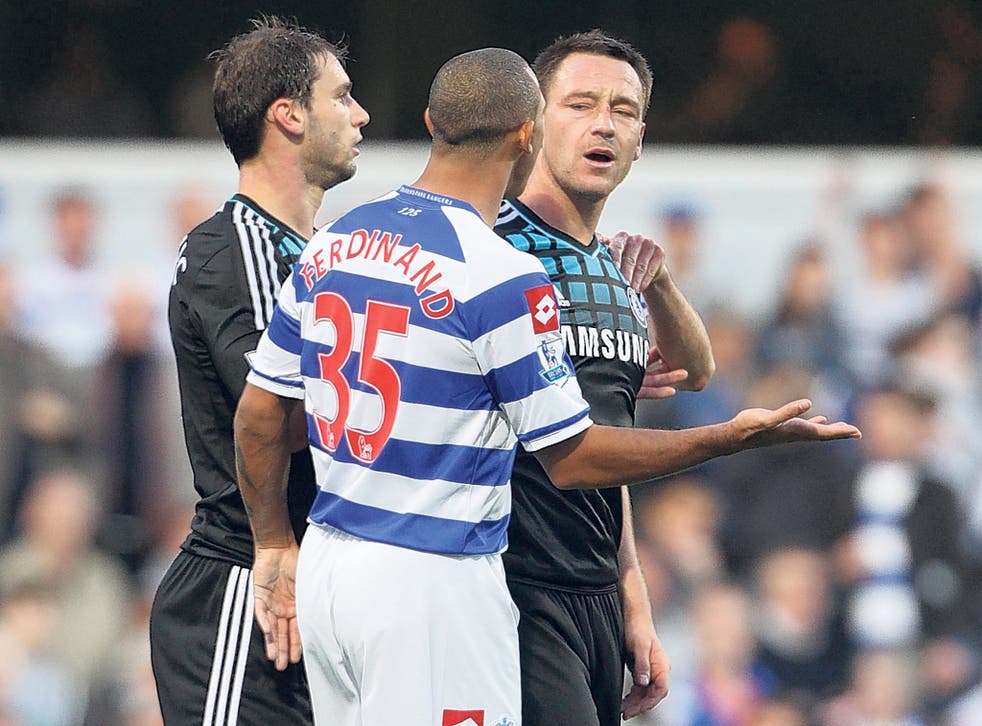 England footballer John Terry today denied he had "snapped" and used a racist obscenity after being taunted by another player.
Terry, 31, is accused of calling Anton Ferdinand a "f****** black c***" during a Premier League match on October 23 last year.
Today at Westminster Magistrates Court, prosecutor Duncan Penny said he had "snapped" over Ferdinand's taunts about his alleged affair with former team-mate Wayne Bridge's ex-girlfriend.
He said: "You're not a racist are you? But you used racist language because you snapped and it was instinctive. You were fed up with people abusing you over the issue with your wife."
Terry replied: "It was almost two years on and I had heard it a million times before.
"If I was going to snap, I would have snapped long before."
He agreed that he had been "stitched up right and proper" by the allegations.
Terry claims he was sarcastically repeating the words that QPR centre-half Ferdinand mistakenly thought he had used.
He denies a racially-aggravated public order offence.
Mr Penny asked why, on Terry's account, he had repeated the racial abuse.
The prosecutor said: "You said that your response was to repeat back 'a black c***', or 'calling me a black c***?' How about 'what?' Straightforward, 'what?"'
Terry replied: "At the time I was shocked and angry. I had never been accused of it on a football pitch and repeated it back."
He added: "Hindsight's a wonderful thing. At the time I was shocked, I was angry, you can't control your emotions."
The defender said he would have repeated the word "n*****" back if it had been used.
Earlier the father-of-two, wearing a dark suit, said he would be goaded about the alleged affair with Vanessa Perroncel at "more or less every game".
But he said he would "just laugh it off basically".
After the match, at Loftus Road on October 23 last year, Terry said he twice asked Ferdinand if he had accused him of using the racist insult.
"I said: 'I thought you were accusing me of calling you a black c***'. His reply to that was 'no, no, no. We all said things we shouldn't have said, that's the end of it'.
"I asked him twice and he said no, I thought that was the end of it."
Terry said he had not considered apologising to Ferdinand because the QPR player had accused him.
"Why would I apologise to Anton when he is the one who accused me? What I said was in response to what Anton said to me."
The trial was adjourned to tomorrow.

PA