Labour will oblige football clubs to appoint fans to the board
Aim to give fans influence on ticket prices, shirt sponsorship, ground naming, and changes to strip colour or club name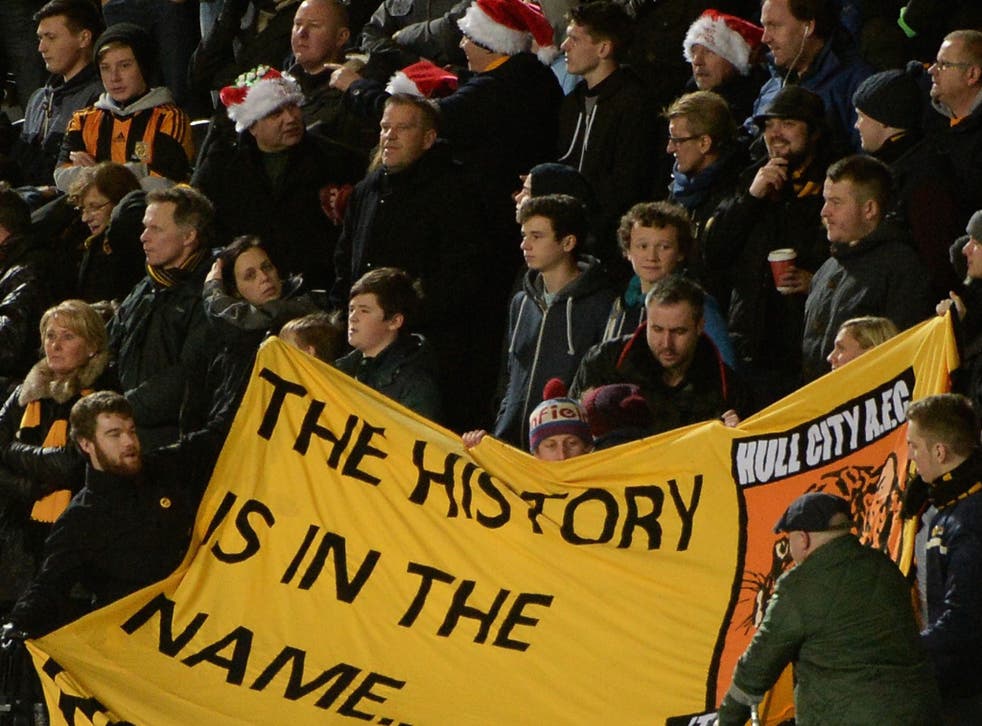 Football clubs in England and Wales would be forced by law to give fans places on their boards, and a 10 per cent stake in the club if it were sold, under a plan to be included in Labour's general election manifesto.
If Labour wins power next May, the party would impose what it describes as the biggest shake-up of the game in its history to give supporters a real say over how their clubs are run.
Labour is braced for a hostile reaction from clubs, but believes its plans will prove popular with fans. Ed Miliband regards the policy announced today as part of his drive to improve markets that do not work for ordinary people, such as banks, energy companies and payday loan firms.
A Labour Government would bring in legislation to allow supporters' trusts to appoint and remove up to 25 per cent – and not less than two members - of their club's board. If the club changed ownership, the trust would have the right to buy 10 per cent of the shares.
Labour argues that seats on the board would give fans influence over ticket prices, shirt sponsorship, ground naming rights and plans to change the colour of the strip or the club's name. Their directors would have to undergo training and would be bound by the normal rules on commercial confidentiality. Supporters would not be able to block takeovers or change corporate strategy. They would have to form one accredited trust for each club to avoid rivalry between different groups.
Asked if the moves could drive away rich backers on whom the game depended, a Labour official told The Independent: "The present owners would retain control. We are not saying football is a broken model. It is a hugely successful export. We are not going to rip it up, but we say it can be improved."
Labour stopped short of proposing the German model of fans owning top clubs, which would be illegal under EU law if introduced in a country without such a system already in place. The party has taken legal advice on its plans and also consulted UEFA, and drew them up after talks with 95 supporters' groups.
Clive Efford, the shadow Sports Minister, said: "Too often fans are treated like an afterthought as ticket prices are hiked up, grounds relocated and clubs burdened with debt or the threat of bankruptcy. We have reached a tipping point in the way football is run. We will now consult further on proposals to enshrine on the statute books the idea that football has a special place in people's hearts – and should be the heart of our communities."
Jon Cruddas, the Shadow Cabinet member in charge of Labour's policy review, said: "The Premier League is a huge success. But football is more than a business. Football clubs are part of people's identity and sense of belonging. Our plan is to give fans a stake in their clubs. Labour believes in sharing power and responsibility with people, and giving football fans a voice is part of our plan to change our country by devolving power to our cities, towns and communities. We believe in a society that gives power to people."
Register for free to continue reading
Registration is a free and easy way to support our truly independent journalism
By registering, you will also enjoy limited access to Premium articles, exclusive newsletters, commenting, and virtual events with our leading journalists
Already have an account? sign in
Register for free to continue reading
Registration is a free and easy way to support our truly independent journalism
By registering, you will also enjoy limited access to Premium articles, exclusive newsletters, commenting, and virtual events with our leading journalists
Already have an account? sign in
Join our new commenting forum
Join thought-provoking conversations, follow other Independent readers and see their replies