The Last Word: Idealists v 'the monetisers' – a struggle for football's soul
A worrying tale of two Citys in which loyal fans are treated with contempt by ruthless operators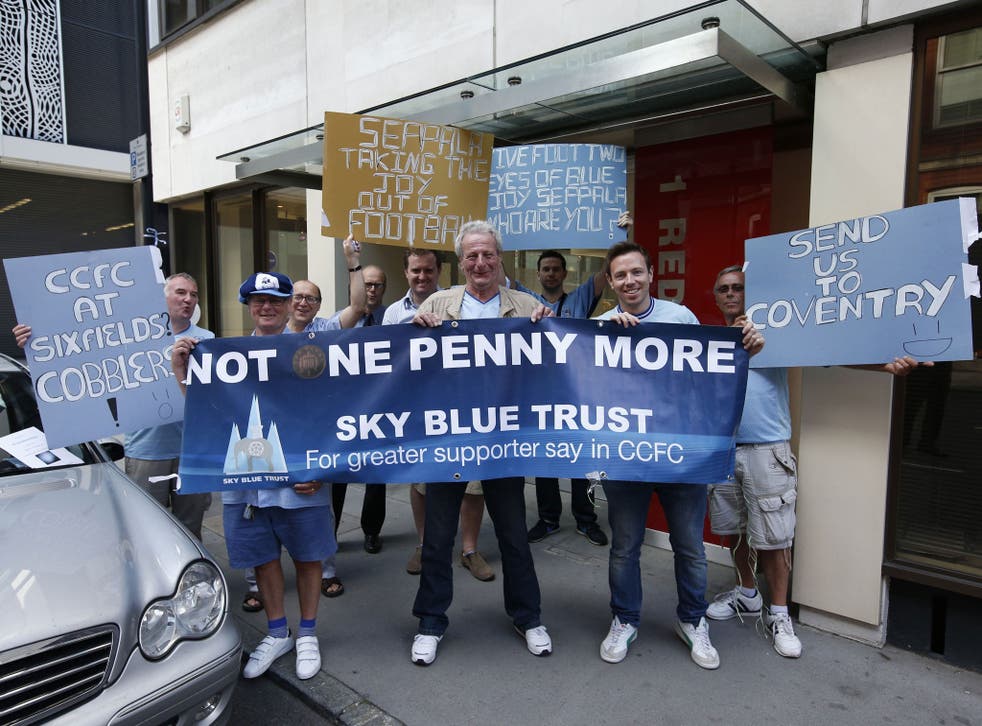 Claudio Borges became Head of Fan Relationship Management at Manchester City on Wednesday. He announced he was "ecstatic", praised the "loyalty, passion and authenticity" of the club's supporters, and then made the schoolboy error of telling the truth.
His mistake was to describe his role, on the social media platform LinkedIn, as "creating direct relationships with fans worldwide, learn about their interests and beh-aviours, and better engage them, serve them and monetise them".
The Orwellian overtones of such candour challenged the carefully constructed illusion of empathy and informality between football and its followers. Little wonder that within 24 hours Borges was covering his tracks. He removed the M word, and revised that clumsily composed sentence by insisting his job was to provide fans "with relevant commercial offers".
Unfortunately for someone who boasts he is "passionate about football, revenue and innovation", a screengrab of his indiscretion was already circulating amongst supporters' protest groups. He had invited scrutiny of City's strategic approach to relieving their fans of their disposable income.
It seems Big Brother is alive and well and doing the Poznan. City's fans are segmented into 33 target groups. Each represents a different commercial value to the club. Data is collected through the official website and membership cards which report purchasing patterns via a radio-frequency ID system.
City identify individual supporters, monitor when they arrive at the stadium and what they buy when they are there. In the jargon of the trade, they analyse "unrealised potential value". The database differentiates between fans so they can be cross-sold merchandise and other services.
Robo-marketers like Borges create a parallel universe in which multi-millionaire players are "the lads". They use Facebook to promote the cosy assumption that "we are together". To outline a typically crass initiative, fans are offered "the opportunity to have a permanent place in City history" by buying personalised discs for up to £350.
The sales patter promises the stadium will be "transformed when thousands of supporter messages, inscribed on to individual discs, are connected in a giant circle to spell out the words in 'Blue Moon' ".
Of course, City are no different to other clubs who robustly milk football's cash cow. But as they do so, the struggle for the sport's soul intensifies. The idealists and the monetisers, true believers and barrow boys, are increasingly entrenched.
The bookmakers have got their sticky fingers on the Football League, which is now sponsored by SkyBet in a deal which highlights their incestuous relationship with the television company. The legitimisation of an intrusive industry which profits from an insidious social problem continues apace.
Pressure to follow the French lead, to help fund community programmes by imposing a levy on bookmakers known as a "sports betting right", is being resisted. The League's choice of commercial partner merely adds to the sense of alienation.
Their supine response to the ridiculous, and entirely avoidable, prospect of Coventry City playing at Northampton Town for at least the next three years is shamed by supporters' groups such as the Sky Blue Supporters Trust, which picketed the Mayfair offices of club owners Sisu, the hedge fund controlled by the reclusive Joy Seppala, on Friday.
No known photographs of her exist in the public domain, an eerie echo of the opaque situation Portsmouth fans found themselves in before they won their club back and became a role model for a supporter-owned enterprise.
Pompey will have nearly 10,500 season-ticket holders when they kick-off in League Two, at home to Oxford United on Saturday. Sales of replica shirts and sponsorship packages have soared. Fans paid up to £100 to watch a "pay what you want" pre-season friendly against Charlton.
Regrettably, in the current climate the final word belongs to the likes of Borges: "Some end up working for a football club by chance. Others do it by embracing their passion as a career mission."
That went well, then.
Cooking up a way to attract players
Alastair Cook escaped from the intensity of the Ashes series by turning up at my village cricket club to watch friends play in a Young Farmers' match.
The England captain spent two hours bowling at the Under-11s in the nets without complaint. It was confirmation of his grounded nature but a deceptive commentary on his sport.
Club cricket is struggling in a modern, time-poor world. The game's search for a new constituency requires foresight and imagination. It was intriguing, then, to follow yesterday's launch of Cage Cricket, staged in the shadow of Old Trafford, venue for this week's Third Test.
Despite the misleadingly violent connotations of the title, the initiative, championed by Ian Botham, has genuine potential to attract a contemporary urban audience. A partnership with Fearless, an anti-crime project for young people, hints at its wider scope.
The hour-long game is played by teams of six, in gyms or small-sided areas such as basketball or tennis courts. Points are scored by batsmen hitting numbered target zones, bowlers taking wickets and fielders catching the ball directly, or one-handed off the wall.
Uniquely, there is no umpire. Players take responsibility for their own actions. It's different, but a compelling experiment.
Nice big earner
Radamel Falcao, the Colombian striker, is a master at monetising his talent. He is being paid £300,000 a week, tax free, as Monaco's trophy purchase. To put that into perspective, he has earned £10 in the time it has taken you to read this short item.
Join our new commenting forum
Join thought-provoking conversations, follow other Independent readers and see their replies