Missing: the great English manager
Where are the successors to Ramsey, Revie, Clough and Paisley? As the English national team begins a second spell under the stewardship of a foreign coach, Glenn Moore examines the reasons for perhaps the most baffling and worrying trend of modern English football – the almost complete failure of Englishmen to succeed in management at the very highest level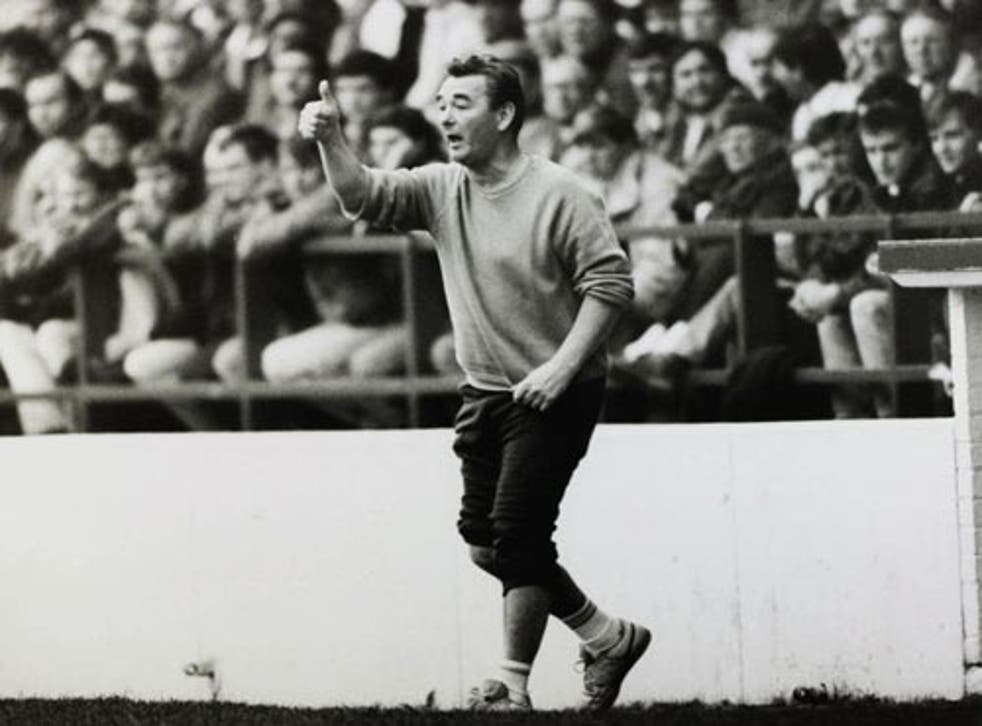 Steve McClaren was lampooned when he said he wanted another crack at managing England. But the choice facing the Football Association, were it restricted to choosing native managers, is no laughing matter. McClaren was, and is, the most qualified of English candidates. As well as spending eight years in and around the international scene he is the only Englishman in the last decade to win a major domestic trophy, and the only one to reach a European final.
If that was not enough to make Brian Barwick, the FA's chief executive, despair, a few other facts will. Only two Englishmen have ever managed in the Champions League. One is deceased (Ray Harford), the other is 74 years of age (Sir Bobby Robson).
Robson is also the only Englishman to win a European trophy in two decades, and the only one to finish in the top four of the Premier League since 1998. While French, Dutch and German coaches abound in world football, the only Englishman to manage at a major finals since 1998 is Wolves' Mick McCarthy, the Barnsley-born ex-Irish international player and manager. And only one English manager currently in work has won a major trophy – Brian Little, now fighting relegation to non-League level with Wrexham.
It is not all about winning trophies, the last England manager to have a league championship under his belt was Don Revie, who was a disaster, but decent Champions League experience is surely a must. None of the most-touted English candidates, Harry Redknapp, Steve Coppell, Sam Allardyce and Alan Curbishley has overseen more than a handful of Uefa Cup games and none have won anything more substantial than promotion to the top flight.
Consider the riches of the past when the FA felt able to overlook Brian Clough, Howard Kendall, Bob Paisley and Bill Nicholson – all winners of both European trophies and league titles. The lack of tangible achievement of the current crop is not so much an indication of their failings, more of the changing accent of English football. The game now speaks not with a Cockney, Scouse or Geordie intonation, but as often as not with Spanish, French or Italian inflection.
That, said Joe Royle, the last English manager to win the FA Cup (with Everton in 1995), is the root of the FA's problem. "People in high places at big clubs have decided they want foreign coaches, maybe because they felt the foreign market was the place for players. It is now going to be difficult for an English manager to get the experience required for the England job. They are all beavering away at their qualifications but unless someone breaks into the platinum four it is going to be difficult. Even the wannabe clubs mostly have non-English managers."
That analysis was echoed by Sir Trevor Brooking who, as the FA's director of football development, is seeking to solve the problem. He said: "The top half-dozen clubs go overseas, and will continue to do so while less than 40 per cent of the players in the Premier League are not English. They feel those managers have the knowledge to bring overseas players in. I can understand why the clubs do it, but it becomes a vicious circle."
The solution, said Graham Taylor, the former england manager, is to promote from within. "There are three ways to get the experience. One, get a job in the top four – but if the FA wants to wait until an English manager gets such a job it could be a long wait. Two, take your own club into the top four – that's very unlikely. Three, learn from inside. "I would say now the next English manager will be Stuart Pearce. I can see that is the only way to bring English people back into the English game and I hope he succeeds with the Under-21s.
"People will say that is what happened with Steve McClaren, but he was a coach. There is a big difference between that and being the manager. As coach Steve would have established a relationship with players, maybe put an arm around them. From what I know of Stuart [Taylor made him England captain] he will not allow himself to get close to players. He will be learning from Capello, but he will also be managing."
Other countries have tried this, notably Germany. Jupp Derwall and Berti Vogts both followed coaching at under-21 level with senior success in the European Championship. Karel Bruckner, who steered the Czechs to the semi-finals in Euro 2004, had been with the Under-21s. But Brian Kerr was unable to replicate his triumphs with Irish age-group teams with the seniors while Cesare Maldini followed a hat-trick of European Under-21 wins with overseeing the Italian team dismissed from France '98 at the quarter-finals.
England's previous Under-21 manager, Peter Taylor, said there are aspects of the post which are good preparation for the senior post, but one very big difference. "Tactically it is very similar," he said. "Most teams play the same way as their seniors, some even use the same set-pieces. The massive difference is the pressure. The whole nation is desperate for the result with the seniors. If it is to be Stuart Pearce I hope they follow it through.
"I can understand why the job went to Capello but it would be nice to start grooming one of our own. It is a good idea to get Stuart involved." One factor is that, unlike in Scotland (see panel) and elsewhere, coach education has not been taken seriously enough. Clough and company learned on the job but the bar has been raised across Europe and while the essentials may be the same management is far more complicated now. The Italians barred David Platt from coaching Sampdoria as he did not have Uefa qualifications and Capello described Gianluca Villai's apointment at Chelsea as "like giving an 18-year-old the keys to a Ferrari".
The Premier League has since signed up to Uefa's regulations but still gave Glenn Roeder and Gareth Southgate dispensation to work without them at Newcastle and Middlesbrough respectively. Self-interest is part of the reason. One manager, when asked by his chairman if he should accede to Newcastle's request on Roeder's behalf, replied, "Yes, because that's one team we'll finish above next season."
According to Brooking, however, the problem is as much the players as the coaches.
"I go to Uefa meetings and they say our young players are not technically comparable to those overseas. You can argue whether that is the case as much as you like, but that is the perception. That leads on to a belief that English coaches cannot be very good either because they are the ones producing the youngsters. The way to change that is to improve the depth of English players coming through at 16. In a population of 45 million we will always get some, but we have not got the depth we should have."
In particular, said Brooking, "We lack strikers, creative midfielders, left-sided players and full-backs who are comfortable in attacking positions. In short, positions which require imagination. We need to encourage players to express themselves and to do so at a young age. "When a player gets to 11 v 11 he needs the technical ability to deal with it. If he is not confident in playing a one-two, or at dribbling, he is more likely to launch the ball forward.
"It comes down to the debate about mums and dads shouting on the touchline, the emphasis on winning at too young an age group. We are not allowing kids to make mistakes.
"I do not care how good a coach is; if he gets a child at 16 who has not got the technical ability he will not be able to turn him into a player. They need to be taught at age five to 11 and 11 to 16. But coaches have to work at 16-plus if they are going to work full-time."
The FA, after much delay, is on the case. The construction of a National Football Centre has been agreed in principle, even if the location is yet to be determined. Coach education has been improved at all levels.
At every step, however, Brooking has to fight the vested interests of the Premier League which is reluctant to allow the FA to influence, or even audit, the money spent in its academies. The impending appointment of Howard Wilkinson as chairman of the youth management group should create a valuable ally.
"We tried to show a way ahead with English coaches in appointing Steve McClaren, but it didn't work," said Brooking, "but if the players are not good enough the next English England manager will fail as well."
Name that English manager Who was the last to win...
* QUESTIONS
Who was the last English manager to win:
1: League Championship?
2: FA Cup?
3: Football League Cup?
4: European Cup?
5: Uefa Cup?
6: A European trophy?
7: There is one English manager in work who has won a major domestic, or European trophy. Who is he?
8: Who was the last Englishman to manage...
a: Manchester United?
b: Arsenal?
c: Liverpool?
d: Chelsea?
* Answers
1: Howard Wilkinson (Leeds United, 1991-92). No English manager has won the Premier League.
2: Joe Royle (Everton, 1995)
3: Steve McClaren (Middlesbrough, 2004). The first English manager to win the competition since 1996
4: Joe Fagan (Liverpool, 1984)
5: Keith Burkinshaw (Tottenham, 1984)
6: Sir Bobby Robson (Barcelona, Cup-Winners' Cup, 1997)
7: Brian Little (now at Wrexham, won the Football League Cup with Aston Villa in 1996)
8a: Ron Atkinson, 1986
b: Don Howe, 1986*
c: Roy Evans, 1998
d: Glenn Hoddle, 1996
*Bruce Rioch (1995-96) was English-born but a Scottish international
Out of their League: The statistics that show English managers' top-flight struggles
* WINNERS DOWN THE DECADES
1940s: Three English managers won the top division
1950s: Seven English managers won the top division
1960s: Six English managers won the top division
1970s: Eight English managers won the top division
1980s: Seven English managers won the top division
1990s: One English manager won the top division
2000s: No English managers have won the top division
* Highest-placed English Premier League managers
1992-93 Ron Atkinson (Aston Villa) Second
1993-94 Kevin Keegan (Newcastle) Third
1994-95 Frank Clark (Nottm Forest) Third
1995-96 Kevin Keegan (Newcastle) Second
1996-97 Roy Evans (left) (Liverpool) Fourth
1997-98 Roy Evans (Liverpool) Third
1998-99 Harry Redknapp (West Ham) Fifth
1999-2000 John Gregory (Aston Villa) Sixth
2000-01 Peter Reid (Sunderland) Seventh
2001-02 Bobby Robson (Newcastle) Fourth
2002-03 Bobby Robson (Newcastle) Third
2003-04 Bobby Robson (Newcastle) Fifth
2004-05 Sam Allardyce (Bolton Wanderers) Sixth
2005-06 Sam Allardyce (Bolton Wanderers) Eigth
2006-07 Sam Allardyce (Bolton Wanderers) Seventh
Barring a late run by the likes of Portsmouth or West Ham, this season will complete a decade in which only one English manager, Sir Bobby Robson, has finished in the top four.
Scots' school that taught Capello puts FA to shame
At the age of 25 Jose Mourinho, then a teacher who coached Vitoria Setubal's Under-15s in his spare time, spent part of his summer holiday on the Ayrshire coast. The attraction was not the beautiful sunsets but the Scottish Football Association's coaching school at Largs.
Why Largs? Because, said Craig Brown, the former Scotland manager, "the education available there is as good as anywhere in the world". The English FA has been slow to appreciate the value of coach education; north of the border the lesson was learned decades ago. "We're a small country, and we realised we could not rely on naturally producing players, so we decided to put great emphasis on producing coaches," Brown said.
As well as Mourinho the scheme has attracted the likes of Fabio Capello and produced a string of Premier League managers from Sir Alex Ferguson and David Moyes to Alex McLeish and new Scotland manager, George Burley.
The key figure in Largs' development was Andy Roxburgh, Brown's predecessor as Scotland manager, now Uefa's technical director.
"Andy gave the course credibility by ensuring it had the best teachers," Brown said. "He got the best managers in Scotland, like Alex Ferguson and Jim McLean involved, and top foreign coaches like Rinus Michels. He then actively encouraged Scottish internationals to attend.
"It was not a 'gimme', some well-known people have failed, but with respect to Allan Wade, who ran the English coaching courses, it was easier to get leading players to attend with such teachers. So while players like Kevin Keegan, Glenn Hoddle, Chris Waddle and Bryan Robson were reluctant to get involved down south, we've had players like Gordon Strachan, Paul Sturrock, Roy Aitken and Ally McCoist coming along.
"The players enjoyed the educational side, and the social aspect. After a day's work they would go to the pub and talk football. Alex was very keen. We would ask clubs to send their best juniors to be the guinea pigs. Alex sent virtually all his Aberdeen squad, players like Alex McLeish, Willie Miller, Mark McGhee and Eric Black. Later they came back as students; some have returned to coach.
"Andy was close to Arrigo Sacchi, the former coach of Italy. Through that relationship Italian coaches began coming to complete the foreign segment of their Uefa licence [a qualification system England recognised only in 2003]. I can remember Capello coming to watch me taking a training session when I was at Clyde."
When Brown became Scotland manager he invited the likes of Gérard Houllier and Roy Hodgson to give lectures. Under current director, Jim Fleeting, Carlos Alberto Parreira and Marcello Lippi, both World Cup-winning coaches, have been recent guests.
The alumni even include two Englishmen, Alan Shearer and Burley's new assistant, Terry Butcher, who took the SFA Youth Licence. That is perhaps as much an indictment of decades of neglect by the English FA as Capello's appointment.
Join our new commenting forum
Join thought-provoking conversations, follow other Independent readers and see their replies